Sicily & Naples with Ann Kim
One Departure Only | September 7 - 13, 2020
The Southern Italy Experience
Immerse yourself in the food, art and culture of Sicily and Naples with chef Ann Kim
Book Early & Save
$7,200 Standard Price
$6,900 Early Access Price, book by January 31, 2020 - 4 spots left!
September 7 - 13, 2020
7 days, 6 nights, the best of Sicily, Siracusa, Mt Etna, Taormina, Naples
Price from
$
6,900
per person, based on double occupancy
Sicily is unlike anything you've experienced before now. This is Italy, so of course the wine is delicious, and the views take in medieval alleys leading to buzzing piazzas bathed in golden sunlight. But Sicily goes deeper. Food and culture are layered over thousands of years of history, a tribute to the Mediterranean Sea and an age-old mix of flavors and cultures, from Byzantine to North African, evident in every bite.
Our journey comes with unbeatable company: award-winning chef and pizza expert, Ann Kim. She'll join us to uncover the delicious backstory of the world's greatest foods, from traditional Sicilian pastas and desserts to the freshest seafoods and, of course, pizza. We'll meet vintners and cheesemakers, street artists and top local chefs, we'll hike to vineyards perched atop a mighty volcano with sweeping views of the Ionian sea, as we go deep in the story behind what makes southern Italy so deliciously unforgettable. 
If you want to venture into iconic Italy, but do it like a local, this is the trip for you. You'll find mouthwatering flavors and soaring scenery—and that's only the beginning. This is an adventure to the birthplace of pizza, a journey of food and culture across Sicily and Naples. Immerse yourself in the true Italian experience. We promise, you'll never see a pizza slice—or Italy—the same way again.
Savor
We'll be in the literal birthplace of pizza, home of world-class wines and the freshest seafood—and we'll try it all!
Discover
Ancient Greek ruins, medieval villages and hillside churches, the glory of a star-lit night under the gaze of Mt Etna
Connect
With local winemakers, artists and chefs who have honed their craft and want to share their passion with us
Luxuriate
In the finest accommodations—artful palatial hotels and noble rural villas, perfectly located
3 Reasons to Travel with Ann Kim
Ann Kim breaks most every rule in the restaurant business except one: "I make the food I like." Ann's obsession is pizza. She opened Pizzeria Lola in South Minneapolis in 2010, following up with Hello Pizza and Young Joni. All three restaurants are popular not-just-pizzerias that mix in Korean influences like kimchi, chili and banchan. Ann was the first woman, and person of color, from Minneapolis to win the James Beard Award for Best Chef Midwest.
Pizza, Pizza
After living in New York, Ann moved back to Minneapolis but missed those iconic slices. So she studied under Tony Gemignani, a 13-time world pizza champion, in San Francisco. Pizzeria Lola was the result—and just the beginning!
She's Innovative
Ann's taken the distinctive flavors of her Korean heritage and applied them in unexpected ways. Think pizza with kimchi or a bold and funky Korean inspired meatball sub.
She's Not Stopping
With three of Minneapolis' most beloved restaurants under her belt, Ann will soon open her fourth, Sooki & Mimi. We can't wait to see how she keeps melding meticulous craft and Korean influence to make mind-blowing food.
September 7 - 13, 2020
Sicily, Siracusa, Mt Etna, Naples
Day by Day
The Italy lesser-seen comes with unforgettable access to superb wines, volcano hikes, street art walks, private boat rides, Greek theaters, the birthplace of pizza.
Day 1 | September 7
Benvenuto a Sicily! We meet up with Ann and our fellow adventurers in historic Catania, then dive right into the epic market scene. We'll sample some of Sicily's finest street foods as fishmongers hawk fresh swordfish and octopus hauled in overnight. Afterwards, we head to nearby Siracusa, a seaside wonder basking in 2,700 years of history with deep Greek, Roman, Byzantine, North African and Norman influences. We'll wander through ancient sites like the monumental (still in-use) Greek theater—built in a hillside for perfect acoustics over 2,000 years ago—and around dreamy Ortigia, the cobblestone island that still lives like a village. Later we'll join the locals on a passeggiata, or evening walk, on the promenade for an unforgettable first sunset together over the Mediterranean.
Day 2 | September 8
After a grand breakfast, we explore nearby hill towns each as rewarding, and historic, as the next. First is Noto, breezy, walkable and famed for its limestone Baroque buildings. We'll stop here at Caffe Sicilia for a fresh slice of hazelnut sponge cake and a cappuccino ghiacciato (iced coffee with almond milk granita) in a beloved family-run bakery. Afterwards we continue to Ragusa, an unreal mountain-top town with sloping alleyways and sun-kissed cathedrals. Here, we get a full-on exposé of traditional Sicilian cheeses at the CoRFiLaC Laboratory, where we find out how to taste cheese like pros and see all stages of the best Sicilian cheesemaking.
Next is a meet-up at one of Italy's most respected tomato growers, Casa Morana, where we'll learn how they make epic tomato sauce and sit down to a picnic lunch on the farm. Then we stop in Modica to cap off lunch with something sweet, before returning to Siracusa to explore its lit-up lanes on our own.
Day 3 | September 9
After breakfast, we pack our things and move our Sicilian adventure to an active volcano over twice the size of Mt Vesuvius. At nearly 11,000 feet, Mt Etna is a towering green mountain that sometimes glows red. We'll hike its craggy fissures with a local volcanologist who shares the ins and outs of Etna's fascinating history.
Appetites worked up, we'll move on to one of the area's top-notch vineyards set atop the volcano's slopes with panoramic views. At Tenuta San Michele, we'll meet the winemaker, sip juicy reds and rich whites, then lunch on the best charcuterie and aged sun-dried tomatoes under the golden Sicilian sun. For the night, we're sticking around Etna's shadow. We set up in an intimate boutique hotel in a village at the volcano's foot, where we can toast our day under a starlit sky.
Day 4 | September 10
Don't sleep in today! Rise early for breakfast as the morning mist hangs over the volcano. Then pack up a sun hat, as we begin the day with a private boat ride along the breathtaking rocky shorelines and beaches of the Ionian Sea. It's surreal scenery, as we see inside Grotta Azzurra, a sea cave with crystalline waters that glow blue. We enjoy a specially prepared lunch at sea, then dock to explore the lovely historic city of Taormina's medieval lanes and churches, and its epic hilltop Greek theater with a full coastline panorama below.
We'll have an afternoon full of Taormina's endless appeal. Sit with an espresso in vibrant piazzas, browse shops in the alleys bursting with life, pop into a Gothic cathedral, and take some gelato to cliff-hugging terraces overlooking the sea. We'll return to our hotel by the volcano for another star-lit night under Mt Etna's gaze.
Day 5 | September 11
Our adventure of southern Italy moves on today, as we fly to a buzzing Mediterranean capital under the watch of Mt Vesuvius. We'll jump right into Naples' irresistible energy with a chef-led tour of its most famous creation: pizza! We'll stop to savor slices at Naples' most beloved pizzerias and learn the history of the world's favorite pie.
For decades, Naples has also been a bastion for new, cutting-edge art in a nation that often dwells farther back in time. On a guided street art and historical tour, we'll explore Naples' most creative expressions, vibrant piazzas, the grandiose Royal Palace, and more by foot—including Italy's only known Bansky work. We also learn about Jorit, the local street artist gone global, and admire his San Gennaro mural that depicts the saint with the likeness of a local factory worker. Have your cameras ready!
Naples is a blast after dark, and the evening is yours to explore its hipster bars with DJs spinning vinyl, and cozy intimate restaurants with wine lists as long as the night. Enjoy!
Day 6 | September 12
You hungry? This is our last full day, so expect to eat. After breakfast we'll find more of Naples' storied appeal outside our door, and learn why Neapolitan pizza is not just to-go street food. We'll sit for an immersive, tasty "pizza course" with an authentic wood-fired oven to craft different types of Neapolitan pizza and hear some of Ann's delicious insights. 
For dinner, we're the star guests at one of Naples' top restaurants, Michelin-starred Palazzo Petrucci in Posillipo, where we'll settle in for unforgettable courses and plenty of wine to toast our journey together. The night ends whenever it ends!
Day 7 | September 13
This morning, we say goodbye to Ann and the group. After breakfast, we'll pack up all we've collected, along with new memories, and head to the airport. Ciao!
Where We Sleep
Authentic, lovingly curated accommodations—we'll relax and unwind under the gaze of a volcano in Sicily, and feel like we're part of the vibrant story of Naples
Ortea Palace
Syracuse
In Sicily, even post offices are palaces. You'll feel that fully, entering this magnificent, palatial former post office from 1920 in the perfect spot in historic Siracusa. It's a joy to stay here. Sprawling rooms are decked with fine Italian designs, lounges have expansive views of the Mediterranean coastline—and Siracusa's iconic monuments, shops and restaurants are just footsteps away.
Relais San Giuliano
Viagrande
Set at the foot of Mt Etna, this intimate, 13-room hotel is made from a luxurious mansion dating from the early 1700s that makes any guest feel like a Sicilian noble returning home. The chic rustic feel benefits from wood beam ceilings in its alluring interiors—the perfect place to set up while exploring the area's best wineries and a hike up an active volcano.
Costantinopoli 104
Naples
Filled with antiques, modern art and Liberty stained glass, this 19th-century, neoclassical villa is the perfect spot for a base right in the historic center of vibrant Naples. Most rooms come with terraces, others face the courtyard pool, and lovely staff serve wonderful breakfasts in the oasis-like courtyard.
Book Sicily & Naples with Ann Kim
Options
Number of Travelers
Price from
$
6,900
per person, based on double occupancy
Can't travel on these dates?
Call us at
+1 (855) 219-8018
Questions?
That's OK, we have answers. Read our FAQs below. Or text or call us at +1 (855) 219-8018 to speak with a Modern Adventure Trip Specialist.
What does the price include?

Six nights at unique four- and five-star accommodations; private travel for all day trips and excursions; departure airport transfer; private tours with local guides and cultural experts; exclusive VIP access and tastings; guided activities, adventures and expeditions; entrance fees; daily breakfasts, most lunches and dinners; local beverages with meals.

What does the price not include?

International roundtrip airfare; travel insurance; transportation to the trip's starting point; activities not included in the trip itinerary; hotel incidentals including room service, laundry service and hotel bar tabs; food and beverages not included in itinerary; gratuity for tour leader.

Where does this trip start and end?

Our adventure begins at 9:00am on Monday, September 7, 2020 in Catania Italy at the Il Principe Hotel. The closest airport is the Catania Fontanarossa Airport (CTA). We recommend arriving on or before September 6 to ensure you're at our starting point on time.

 

Our adventure ends on Sunday, September 13, 2020 in Naples, Italy. The closest airport is the Naples International Airport (NAP). Your flight home should be scheduled to depart at 12:00pm or later from here.

What travel documents are needed?

US citizens are not required to have a visa for stays in Italy of under 90 days. Just bring a valid US passport. For citizens of other countries, please check with the Italian embassy or consulate for information and requirements.   

Do I need to pay a solo traveler supplement?

For solo travelers, there is a $1,575 single-supplement fee—paid at the time of booking to secure a private room. If you would like us to pair you with a roommate, that option may be available upon checkout—these spots are limited and available on a first-come, first-served basis.

Who is going on this trip?

Our adventures typically have between 10 and 20 guests, and our Modern Adventure Team. Our experiences are fun and inclusive and you can expect to be joined by a diverse group in terms of age, background and interests—including solo travelers, couples and friends traveling together. This adventure is for travelers age 18 and above.

Who is leading this trip?

This trip is led by an expert Modern Adventure trip leader. They're an experienced travel guide, a representative of Modern Adventure and your go-to person for questions or concerns on the trip. We'll be joined throughout our adventure by local, expert guides who are deeply knowledgeable with respect to local cultures, customs and history and are passionate about sharing that with us.

What is the cancellation policy?

You may cancel on or before June 3, 2020 and receive a full refund minus a $500 per-person service fee. If you cancel between June 4 and July 8, there is a 50% cancellation fee. On or after July 9 there is a 100% cancellation fee. We highly recommend purchasing travel insurance as we are not able to make exceptions to this policy in cases family/medical emergency or cases of the trip being cancelled (See our Terms and Conditions for full details).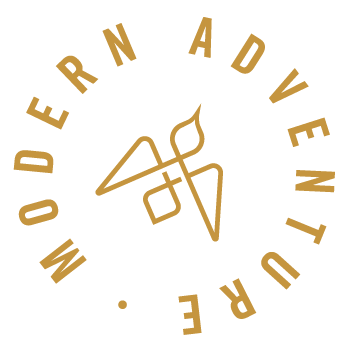 We're at your service.
Speak with a Modern Adventure Trip Specialist.
Text or call us at +1 (855) 219-8018