Seville & Granada with Kate Williams
One Departure Only | October 17 - 24, 2020
Culture, Cuisine & Community
Savor the true flavors of Andalusia with chef Kate Williams
October 17 - 24, 2020
One departure only—and spots are limited!
8 Day, 7 Nights
The best of Seville, Granada and southern Spain
Price from
$
6,500
Per person
Based on double occupancy
You're deep in the Andalusian countryside, lemon groves perfuming the air outside this rustic farmhouse. You roll up your sleeves and begin to prepare a country-style feast, an homage to everything you've eaten, drunk and learned over this past week of tapas crawls, tastings and master classes. Just yesterday, you wandered the halls of the Alhambra, beguiled by its fairytale pavilions; today, in this sweet valley, you're communing in a different way. Here you are, experiencing what the Andalusians call alegría: an explosion of food, wine, laughter and joy.
With you on this eight-day Spanish adventure is Kate Williams, the award-winning chef who's putting the Detroit food scene on the map. For Kate, Spain is more than a destination: it's an all-encompassing passion. Time and again, she has turned to Andalusia—its food, its drink, its culture of abundance and hospitality—for inspiration. She can't wait to share her favorite secrets—including how to find, and cook with, the perfect olive oil, cheese, ham and sherry—while discovering new ones together.
If you crave staggering beauty in all its forms, this trip into the heart and soul of southern Spain is for you. Learn time-honored culinary techniques and sample the freshest regional delicacies in the lushest settings. The name Andalusia translates as "to walk easy," and together with Kate, we'll do just that.
Savor
The finest local delicacies, olive oils and spices, perfectly cured jamón and elegant sherries
Discover
The art and architecture that have drawn travelers to Andalusia for centuries
Experience
Seville's tapas, Granada's architecture, traditional flamenco, glorious countryside
Connect
With farmers and chefs, with Kate and with ageless traditions in fields and vineyards
3 Reasons to Travel with Kate Williams
Chef and restaurateur Kate Williams is Detroit's matriarchal host of unforgettable dining experiences. Come to Lady of the House, Karl's or Candy Bar, and you'll find deliciously unique atmospheres tied together with a sense of true community. In 2018, Food & Wine named Kate one of America's best new chefs, while GQ and Esquire added Lady of the House to their lists of best new restaurants—not to mention a 2019 James Beard semifinalist nod for Best Chef. Kate loves Spain, and we can't wait to explore her favorite foods and wines.
She's Got Style
Kate's restaurants each have a distinct vibe—and Kate fits with them all. She'll butcher a whole pig, then sip an exuberant cocktail under a sparkly chandelier.
The Ultimate Host
Kate is a firm believer in generosity, family, and community care. When starting Lady of the House in her Corktown neighborhood, Kate wanted it to "feel like it had been there forever," because in many ways her own family had.
Spanish Passion
Kate's love of Spain is infectious. She has traveled extensively here, and has a heartfelt passion for Spanish food, wine and culture.
October 17 - 24, 2020
Seville, Granada, Andalusia
Where We Sleep
An avant-garde outpost in the center of Seville, a palatial former convent in the heart of Granada's old town—our accommodations reflect the best of Andalusia's artistic and historic influences.
Hotel Melia
Seville
In the heart of the city, opposite the Parque de Maria Luisa stretching with greenery along the Guadalquivir River. The Melia is an avant garde masterpiece with all the comforts you'd expect, including indoor and outdoor pools plus a spa. The views from most every room are nothing short of stunning. Have a snack—and a drink—on the rooftop deck as you revel in Seville's glorious skyline.
Hotel Palacio de Santa Paula
Granada
Nestled in Granada's historic center, our magnificent Granada hotel is an artistic and historic monument built within a 16th-century convent and 12th-century Moorish house. Stroll to the Albaicin and Sacromonte sites, the wonderful Triunfo Gardens, and of course, the Alhambra. It's our slice of that Granada magic to call home.
Book Seville & Granada with Kate Williams
$
6,500
Per person
Based on double occupancy
Can't travel on these dates?
Call us at
+1 (855) 219-8018
Questions?
That's OK, we have answers. Read our FAQs below. Or text or call us at +1 (855) 219-8018 to speak with a Modern Adventure Trip Specialist.
What does the price include?

Seven nights at unique four- and five-star accommodations; private travel for all day trips and excursions; departure airport transfer; private tours with local guides and cultural experts; exclusive VIP access and tastings; guided activities, adventures and expeditions; entrance fees; daily breakfasts, most lunches and dinners; local beverages with meals.

What does the price not include?

International roundtrip airfare; travel insurance; transportation to the trip's starting point; activities not included in the trip itinerary; hotel incidentals including room service, laundry service and hotel bar tabs; food and beverages not included in itinerary; gratuity for tour leader.

Where does the trip start and end?

Our adventure begins at 9:30am on Saturday, October 17, 2020 at the Hotel Melia in Seville, Spain. The closest airport is Seville Airport (SVQ). We recommend arriving on or before October 16 to ensure you're at our starting point on time. Our adventure ends on Saturday, October 24, 2020 in Granada, Spain. After breakfast, we will be transported to Malaga Airport (AGP). Your flight home from Malaga Airport should be scheduled to depart at 2:30pm or later on October 24.

What travel documents are needed?

US citizens are not required to have visas for stays in Spain less than 90 days. Just bring a valid US passport. For citizens of other countries, please check with the Spanish Embassy or Consulate for information and requirements.   

Do I need to pay a solo traveler supplement?

For solo travelers, there is a $1,750 single-supplement fee—paid at the time of booking to secure a private room. If you would like us to pair you with a roommate, that option may be available upon checkout—these spots are limited and available on a first-come, first-served basis.

Who is going on this trip?

Our adventures typically have between 10 and 20 guests, plus our Modern Adventure team. Our experiences are fun and inclusive and you can expect to be joined by a diverse group in terms of age, background and interests—including solo travelers, couples and friends traveling together. This adventure is for travelers age 18 and above.

Who is leading this trip?

This trip is led by an expert Modern Adventure trip leader. They're an experienced travel guide, a representative of Modern Adventure and your go-to person for questions or concerns on the trip. We'll be joined throughout our adventure by local, expert guides who are deeply knowledgeable with respect to local cultures, customs and history and are passionate about sharing that with us.

What is the cancellation policy?

You may cancel on or before June 19, 2020 and receive a full refund minus a $500 per-person service fee. If you cancel between June 20 and August 17, there is a 50% cancellation fee. On or after August 18 there is a 100% cancellation fee. We highly recommend purchasing travel insurance as we are not able to make exceptions to this policy in cases of family/medical emergency or cases of the trip being canceled (See our Terms and Conditions for full details).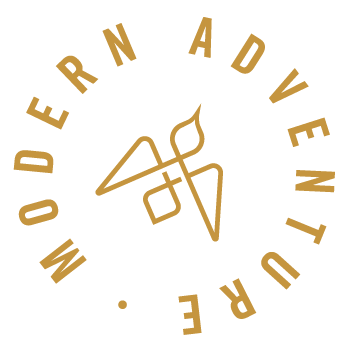 We're at your service.
Speak with a Modern Adventure Trip Specialist.
Text or call us at +1 (855) 219-8018