Republic of Georgia with Sarah Owens
One Departure Only | September 28 - October 4, 2020
Heritage & Connection
Dive deep into the culture and cuisine of Georgia with award-winning baker Sarah Owens
Sept 28 - Oct 4, 2020
One departure only—and this will sell out!
7 Day, 6 Nights
From Tbilisi to Kakheti and Kazbegi
Price from
$
5,000
Per person
Based on double occupancy
Seven thousand feet above the world, you breathe in pine-scented autumn air. Behind you, a two-thousand-year-old church soars against the craggy, snow-capped horizon. You're in the small, mountainous Republic of Georgia, cradle of civilization, birthplace of wine. You've already experienced the bounty of the harvest, sampled silky local varietals you're still struggling to pronounce, all prefaced with the heart-felt words from a local tamada toastmaster. Somewhere down there, a rustic tavern lunch awaits, rich with saffron, garlic and pomegranate. But you're in no rush. In this moment, up here with the eagles, your sole focus is to drink in the sky.
Your companion on this exquisite journey is Sarah Owens, a James Beard award-winning master of sourdough bread-making. She's a hoot to be around, ever obsessed with discovery of seasonal ingredients and all things heirloom. She'll be with us the whole way in Georgia, walking cobblestoned streets and dining with local families high up in Caucasus mountain villages, taking a master class in khachapuri cheese-bread, learning to toast with local organic wines.
You might not know much of Georgia, or why it's the world's next big thing. That changes when you sit in cozy taverns where locals break out in polyphonic song, over tables piled high with platters of basil and dill, sharp sheep's milk cheese, robust stews and delicately sauced beans. Whether you're a passionate novice or a seasoned convert, by the end of this journey, you'll be energized, inspired and hungry for more of Georgia's traditions, hospitality and beauty. This is travel at its most rewarding.
Experience
Tbilisi's vibrant streets, medieval monasteries and rolling vineyards, the snow-capped Caucasus mountains.
Savor
Georgia's fresh aromatic flavors, the secrets behind baking our own traditional khachapuri cheese bread.
Celebrate
The bounty of the harvest, and the joyous rituals of the tamada toastmaster, with some of the world's oldest wines.
Connect
With the traditions of an ancient culture, with Sarah and with the timeless grace and joyfulness of Georgian hospitality.
3 Reasons to Travel with Sarah Owens
A ceramicist, horticulturalist and a fully-baked bread guru. That only scratches the surface of Sarah Owens' talents. She won a James Beard award for her book, Sourdough, and is a wealth of knowledge on natural leavening, fermentation and all things heirloom. She's the force behind baking workshop and production space, Ritual Fine Foods, and the perfect companion to learn, bake and eat with in the Republic of Georgia.
America's Best Bread Baker
Yes, that's an award, and yes, she's won it. She's brought whole grains and heirloom ingredients into the sourdough zeitgeist, transforming how we think about, and eat, bread.
Heirloom Wisdom
Sarah's love of fermentation and sourdough grew from her memories baking with her family. Healthy and heirloom ingredients, and a nourishing approach to food, are themes that continually pop up in her repertoire.
Shared Experience
"Food is an occasion for sharing," says Sarah. Through writing cookbooks, owning a business and hosting workshops across the world, she's a great host, infectiously friendly and so much fun.
September 28 - October 4, 2020
Tbilisi, Kakheti, Kazbegi
Day by Day
Georgia with Sarah. We explore seed-saving initiatives, bake cheese bread, enjoy the world's oldest wines, climb to mountain-top monasteries, dine with families in Caucasus villages. Then wake up and start it all over again.
Day 1 | September 28
Gamarjoba! Welcome to Georgia's lively, artful and ancient capital of Tbilisi. Today we jump right in, exploring the city from cobblestone alley to mountaintop, scaling fortresses and visiting grand Soviet monuments before losing ourselves amongst slick modern galleries and coffee shops found in the twisting backstreets of the Old Town.
Next, we'll take a deep dive into Georgia's iconic cheese bread, with a hands-on-master class to learn to bake our own khachapuri while feeding off Sarah's infectious sense of bread wonder. In the evening, our welcome banquet surveys the best of Georgian food, capped with the art of the Georgian tamada, aka the beloved toastmaster, setting the scene for the grand adventure to come.
Day 2 | September 29
After a big breakfast, we get a taste of the Caucasus on a century-spanning day trip that takes in Unesco-protected mountaintop monasteries and the roots of one of the oldest wines in the world. Our road ahead weaves through the mountains to the ancient village of Mtskheta, where a sacred 4th-century Jvari Monastery looks down from vertical cliffs above–we'll go up to learn about its history and take in sprawling mountain views. 
Next, we get serious with wine, by learning about the "gene fund" in nearby Saguramo, which collected ancient grape seeds from around the country. Sarah's passion for seed-saving, endemic species and her background in horticulture first got her interested in Georgia and were fundamental ideas in her book, Heirloom. She'll share her knowledge with us as we tour. The conversation continues when we drop by the country's first professional female winemaker in the country, for a full wine-filled lunch in the Bitarshvili wine cellar in Chardakhi. Yum. We return to Tbilisi in time for you to explore the cobblestoned streets at dusk on your own!
Day 3 | September 30
Today we explore verdant Kakheti on a daytrip to the heart of Georgia's wine country that's home to over 500 varieties of grapes. The route is a breathless thrill, as we pass sweeping views of rolling hills and vineyards and hilltop villages backed by snow-capped Caucasus peaks. We start with a visit at a local vineyard to see how unfiltered wine is still fermented using traditional methods: filling qvevri clay pots with foot-stomped grapes, and burying them in the earth. 
Next we savor the robust glory of Georgian wine at lunch, then finish with a walk through the atmospheric, historic village of Signagi. For dinner, we meet with a local craft brewer—the first one in all of Georgia—where we feast big on mountain recipes and sip Georgian beer as the starry night unfolds around us.
Day 4 | October 1
Up, up and away! Today we shift our home base to Kazbegi, one of the highest inhabited points in the majestic Caucasus mountain range, threading our way ever upward along sheer cliffs to catch a glimpse of mountain life. Lunch is a treat. We enjoy a rustic supra, or rural feast, of juicy kalakuri dumplings and other dishes with a local village family and learn more about their distinct highlander traditions. 
In the afternoon, we'll traipse along the buttresses of a 13th-century castle before heading off to our mountain aerie of a hotel for a dinner in the mountain air followed by a good night's sleep.
Day 5 | October 2
Fill up on a big breakfast. Today we're hitting the mountains, by foot. First, we take a half-day hike up up up to the Gergeti Trinity Church, the national symbol of Georgia. You won't forget the view. After an hour-and-a-half trek up, we reach a 14th-century cross-cupola church soaring 7,000 feet above sea level like a lost eagle in flight. 
We celebrate our hike with a well-deserved lunch of local dishes served in a cozy tavern in the mountains, then follow the trails back down to our hotel for a relaxing evening. Try your luck at roulette, have a rejuvenating soak in the pool, or enjoy the spa–or maybe all of the above.
Day 6 | October 3
We head back to Tbilisi today on a roadtrip you won't forget. We explore Kazbegi National Park's gorges and lush mountains, then take a specially arranged 4WD drive to the elusive Gveleti waterfall, named for its snakelike slivering spray backed by cliffs. We follow with a sprawling lunch with a family in the tiny Caucasus village of Tsdo, then reach Tbilisi with time for some last-minute souvenir shopping, finished with a full dinner of Georgian food–and lots of wine. Be ready to take your turn as tamada!
Day 7 | October 4
Alas, our time in Georgia together is done. We'll pack up, say our goodbyes and take back our new found appreciation of the Caucasus—and of our new friends! See you next time.
Where We Sleep
Nothing captures the playful, innovative spirit of today's Georgia better than the Rooms hotels, where Soviet vintage and contemporary design, rustic regional artifacts and industrial flair blend together seamlessly.
Rooms Tbilisi
Tbilisi
More than a just a hotel, this erstwhile Soviet publishing house is the kind of atrium-like crossroads where everyone turns up sooner or later, from black-clad artists just back from Berlin to local politicians and homegrown hipsters. On weekends you'll find them all here, drinking cocktails in the library and enjoying breakfast at the lavish buffet, piled high with enough jewel-like fruits, jams and pastries to inspire a Dutch Master.
Rooms Kazbegi
Kazbegi
Once a spa for the Soviet party elite, this lovingly restored, charmingly geometric hotel is perched high in the Caucasus mountains. Of course, there are floor-to-ceiling windows throughout, ensuring that wherever you are—nestled in bed, curled up in a hand-crafted wicker chair on the sweeping terrace, swimming in the reflecting pool—the snow-capped peaks are so close it seems you can just about touch them.
Book Republic of Georgia with Sarah Owens
$
5,000
Per person
Based on double occupancy
Can't travel on these dates?
Call us at
+1 (855) 219-8018
Questions?
That's OK, we have answers. Read our FAQs below. Or text or call us at +1 (855) 219-8018 to speak with a Modern Adventure Trip Specialist.
What does the price include?

Six nights at unique four- and five-star accommodations; private travel for all day trips and excursions; departure airport transfer; private tours with local guides and cultural experts; exclusive VIP access and tastings; guided activities, adventures and expeditions; entrance fees; daily breakfasts, most lunches and dinners; local beverages with meals.

What does the price not include?

International roundtrip airfare; travel insurance; transportation to the trip's starting point; activities not included in the trip itinerary; hotel incidentals including room service, laundry service and hotel bar tabs; food and beverages not included in itinerary; gratuity for tour leader.

Where does the trip start and end?

Our adventure begins at 9:00am on Monday, September 28, 2020 at the Rooms Hotel Tbilisi in Tbilisi, Georgia. The closest airport is the Tbilisi International Airport (TBS). We recommend arriving on or before October 13 to ensure you're at our starting point on time.

 Our adventure ends on Sunday, October 4  2020 in Tbilisi, Georgia. The closest airport is the Tbilisi International Airport (TBS). Your flight home should be scheduled to depart at 12:30pm or later from here.

What travel documents are needed?

US citizens are not required to have a visa for stays in Georgia of under 90 days. Just bring a valid US passport. For citizens of other countries, please check with the nearest Georgian embassy or consulate for requirements.  

Do I need to pay a solo traveler supplement?

For solo travelers, there is a $2,000 single-supplement fee—paid at the time of booking to secure a private room. For this adventure, there are no options for single-willing-to-share guests.

Who is going on this trip?

Our adventures typically have between 10 and 20 guests, and our Modern Adventure Team. Our experiences are fun and inclusive and you can expect to be joined by a diverse group in terms of age, background and interests—including solo travelers, couples and friends traveling together. This adventure is for travelers age 18 and above.

Who is leading this trip?

This trip is led by an expert Modern Adventure trip leader. They're an experienced travel guide, a representative of Modern Adventure and your go-to person for questions or concerns on the trip. We'll be joined throughout our adventure by local, expert guides who are deeply knowledgeable with respect to local cultures, customs and history and are passionate about sharing that with us.

What is the cancellation policy?

You may cancel on or before May 31, 2020 and receive a full refund minus a $500 per-person service fee. If you cancel between June 1 and September 28, there is a 50% cancellation fee. On or after July 30 there is a 100% cancellation fee. We highly recommend purchasing travel insurance as we are not able to make exceptions to this policy in cases family/medical emergency or cases of the trip being cancelled (See our Terms and Conditions for full details).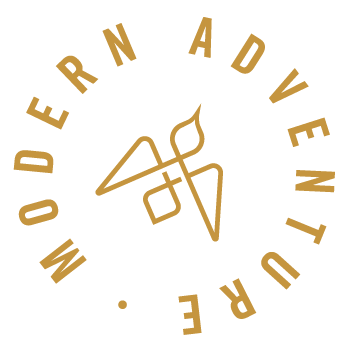 We're at your service.
Speak with a Modern Adventure Trip Specialist.
Text or call us at +1 (855) 219-8018