Portugal with Jamie Malone
One Departure Only | August 15 - 21, 2020
Heart & Soul of Portugal
The cultural and culinary best of Portugal with chef Jamie Malone
August 15 - 21, 2020
One departure only—spots are selling quickly!
7 Days, 6 Nights
The best of Lisbon, Douro Valley, Porto
Price from
$
6,000
per person, based on double occupancy
A golden glow shines over the Douro Valley, one the world's most beautiful wine regions. Mother Nature and centuries of agricultural traditions merge amid ancient olive groves and terraced vineyards. You arrived here leisurely by boat, then helped prepare a locally sourced feast with a star chef to savor al fresco at an unforgettable 17th-century manor. This is just part of your Portugal experience: corking your own wine, taking in Lisbon's intimate Fado performances, feasting on roasted pig in country villages, learning the stories blue-and-white azulejo titles tell, sipping wine under starlight at the most luxurious accommodations. You won't forget a moment.
Your travel companion in Portugal is Jamie Malone, a star chef from the Twin Cities and a master of creative contrasts. She sees things differently, and the food and spaces she creates show it off with bold creativity that's earned her a 2019 James Beard nomination and bewitched critics including Food & Wine and Esquire. She's a woman of contrasts who holds function and beauty in equal regard. You'll feed off Jamie's explorer spirit and her sharp wit.
This week-long journey is for those who thrive on cultural immersion, from design to cuisine. Have fun and explore Portugal with good company, and appreciate chef-led, in-depth, hands-on gastronomic experiences you simply won't find anywhere else.
Celebrate
Local flavors and traditional meals in country villages, with a star chef by your side
Discover
The story behind Portuguese traditions: azulejo tiles, Fado music, Rabelo boat rides
Savor
The best of Vinho Verde, Porto and award-winning Douro Valley wines
Connect
With ageless traditions in the kitchen, in fields and vineyards, in artist studios
3 Reasons to Travel with Jamie Malone
Twin Cities chef Jamie Malone is fearless. She's built her reputation on reinvention and transformation with her two restaurants, Grand Café and Eastside. The former was named a Food & Wine Restaurant of the Year—with a featured Dish of the Year!—and Esquire magazine's Restaurant Resurrection of the Year. Jamie was also a 2019 James Beard Award finalist. We'll be in very good hands with Jamie on this culinary exploration of Portugal.
Creative Contrasts
Old and new, expected and unexpected, feminine and masculine. Jamie's creativity is a striking balance and an interplay of approaches. She sees things differently, and the food and spaces she creates show it off boldly.
Eye for Detail
Jamie loves crafting an experience. She holds function and beauty in equal regard, going so far as choosing every chair, candleholder and Parisian-style saucer in her Grand Café.
She's Curious
Who thinks of deviled Norweigen crab, or a decadent mousse-filled egg eaten with a golden spoon? Food critic Andrew Zimmern has called Jamie's work "sheer innovative brilliance."
August 15 - 21, 2020
Lisbon, Douro Valley, Porto
Day by Day
This epic weeklong journey goes deep into Portuguese culture. We'll learn ancient, monk-made recipes for tarts and attend intimate Fado music concerts in Lisbon, ride traditional boats through the world's most gorgeous wine country, and take the cobbled backlanes of Porto by tuk tuk. All the while, unbeatable food and lots of wine!
Day 1 | August 15
Welcome to Lisbon! We'll breathe in the salt air and take in the atmosphere of the Portuguese capital's unforgettable pastel buildings. Travel is the great educator—and for Portugal, we begin by immersing ourselves in learning local traditions. First, we wander through the historic district of Belém, where we stop at a local factory whose bakers have followed an ancient recipe of delectable custard tarts from the monks of Mosteiro dos Jerónimos since 1837. We'll learn to make this traditional wedding pastry, and of course eat them. Afterwards, we learn how to make another Portuguese icon: the distinct azulejo tiles that beautifully adorn doorways and walls.
Our welcome dinner tonight is a special treat: a sprawling local feast with signature drinks and an unforgettable live Fado performance, where we'll revel in what's been the "soul of Portuguese music" for two centuries.
Day 2 | August 16
Today we move into the world's most scenic wine region, stopping along the way to peek through two windows of traditional rural life. One hour from Lisbon, we're greeted by the orange terra-cotta rooftops of the village of Óbidos, a town with Roman roots and a medieval layout with horse carriages and bookshops along its cobbled lanes. We're here to sip the country's best ginja, a traditional sour cherry liqueur.
Next we move to Mealhada, for the classic Portuguese feast: a suckling pig roasted over fragrant eucalyptus wood, and served with the region's finest sparkling wines. After lunch, we reach our breathtaking riverside base, deep in the Douro Valley. Here we'll rest riverside with a glass of Port, dusk fading into a starlit evening, and regroup for dinner—and a toast—to our new home.
Day 3 | August 17
After morning coffee and breakfast overlooking the river, we'll assume the life of an 18th-century Portuguese trader. Jump aboard a flat-bottomed Rabelo boat and we'll head upriver to fetch a batch of coveted Port wine to export all over the world. It's an extraordinary, timeless experience—and for us it's all play, no work. Sit back, listen to local accordion players and enjoy the ride to a winery famed for its Douros and Ports. Here we tap our inner vintner by blending, bottling and corking our own bottle, followed by lunch at another nearby winery.
The afternoon and evening are all yours. Relax poolside at the hotel on the Douro River, spend time with your fellow travelers on the patio as the sun sets. For the more intrepid, take in local art with an evening stroll through the riverside town of Pinhão, famed for tile-covered bridges.
Day 4 | August 18
We've sampled Portugal's history, impeccable wines, and culinary classics. Today our connection with the region's roots go deeper—and more literal—on a fun day of creating, learning and celebrating with Jamie. We'll collect and harvest the ingredients we need for a glorious lunch, then head to Casa dos Viscondes das Varzeas, a 17th-century manor house owned by a local female chef. Here, surrounded by vineyards and olive groves, we'll roll up our sleeves and help Jamie create an unforgettable meal (hands-on and learning as we go) using our hand-picked ingredients and locally sourced produce. The reward? Our very own al fresco feast, prepared in a setting worthy of its own landscape painting or glossy magazine cover! This is truly special.
We'll finish our long and relaxed meal with a glass or three of local wine. Then we'll return to our hotel for an easygoing afternoon to explore and rest on our own.
Day 5 | August 19
Our Portuguese adventure moves along with the Rio Douri, to the charming seaside city of Porto. En route, we'll discover gorgeous gardens, multiple manor houses, fairytale-like outbuildings and vineyards that stretch for miles—all a part of Quinta da Aveleda, a world-famous producer of Vinho Verde or "green wine" (a MOAD staff favorite). This tantalizing treat on a warm day is a fragrant, crisp and citrusy light-bodied white wine served chilled—the perfect complement to our lovely picnic lunch in the vineyard. 
Once in Porto, we'll ride tuk-tuks through the city's narrow, cobbled alleyways while taking note of which neighborhoods, markets, and cafes to visit in our free time. Dinner tonight is at a local tapas restaurant sampling just-caught bacalhau (cod), Bulhão Pato-style clams, and other traditional Porto seafood dishes.
Day 6 | August 20
We start our full day in Porto with a tour through the streets of Old Town, ducking into small cafes, tascas (taverns), and colorful food markets. We'll watch fishermen arrive, nets full with the catch of the day, and decipher the tales told of Porto's ceramic azulejo adorning churches and subway station walls. After relaxing over a leisurely lunch, the afternoon is yours to explore—sit by the sea, shop for mementos, or people-watch in the Unesco World Heritage Ribeira District. 
Tonight, we'll gather for a farewell feast at a private visit on the grounds of Taylor's Port Cellars. We'll toast our time together with wood-aged, vintage Ports and plates of fresh seafood and local meats.
Day 7 | August 21
After our final breakfast at the hotel, we bid farewell to our fellow travelers—hearts and spirits full of all things Portugal. Then it's off to the airport. Until next time! Obrigada e adeus, Portugal!
Where We Sleep
A boutique hotel in the center of Lisbon, a riverside escape in the vineyards of the Douro Valley, and the lap of luxury in Old Town Porto—our accommodations build in elegance and intrigue and reflect the best of Portugal's coastal cities and inland treasures.
H10 Duque de Loulé
Lisbon
Located in a historic building in the center of Lisbon, this exclusive boutique hotel has been painstakingly renovated and decorated by interior designer Lázaro Rosa-Violán. Its remarkable 18th-century facade has been preserved, while its interior design is a fusion of traditional and contemporary elements. This four-star hotel features the à la carte Azul e Branco Restaurant, the Equestre Bar/Library, and the Limão Chill-Out Terrace, boasting impressive views overlooking Lisbon and the Tagus Estuary.
The Vintage House
Douro Valley
Located in Pinhão, this riverside hotel lies in the heart of Douro Valley's Demarcated Wine Region and is considered a World Heritage Site by UNESCO. Take in the unique landscape from your balcony, enjoy lunch on the terrace, take a dip in the river-view pool, enjoy a meal in the award-winning Rabelo Restaurant, or sip a glass of Port in the Library Bar while recounting the day's adventures until the wee hours.
Hotel Infante Sagres
Porto
Prepare to sleep, eat, and daydream in Porto's most prestigious city-center address. Hotel Infante Sagres has been a meeting place for the city's élite and the choice for discerning travelers and international celebrities for over half a century. This legendary grande dame of Portuguese hotels reopened its doors in 2018 after extensive renovation to restore its wealth of ornate detail while adding a dash of New World glamour. It features exquisite ironwork, carved wooden details, and magnificent stained glass panels from the workshop of Ricardo Leone.
Book Portugal with Jamie Malone
$
6,000
per person, based on double occupancy
Can't travel on these dates?
Call us at
+1 (855) 219-8018
Questions?
That's OK, we have answers. Read our FAQs below. Or text or call us at +1 (855) 219-8018 to speak with a Modern Adventure Trip Specialist.
What does the price include?

Six nights at unique four- and five-star accommodations; private travel for all day trips and excursions; departure airport transfer; private tours with local guides and cultural experts; exclusive VIP access and tastings; guided activities, adventures and expeditions; entrance fees; daily breakfasts, most lunches and dinners; local beverages with meals.

What does the price not include?

International roundtrip airfare; travel insurance; transportation to the trip's starting point; activities not included in the trip itinerary; hotel incidentals including room service, laundry service and hotel bar tabs; food and beverages not included in itinerary; gratuity for tour leader.

Where does the trip start and end?

Our adventure begins at 9:00am on Saturday, August 15, 2020 at the H10 Duque de Loule in Lisbon, Portugal. The closest airport is the Lisbon Portela Airport (LIS). We recommend arriving on or before August 14 to ensure you're at our starting point on time.

Our last day is Friday, August 21, 2020. The closest airport is the Francisco Sa Carnerio Airport (OPO) in Porto, Portugal. Your flight home should be scheduled to depart at 12:30pm or later from here.

What travel documents are needed?

Private US citizens are not required to have a visa for stays in Portugal of under 90 days. Just bring a valid US passport. For citizens of other countries, please check with the Portuguese embassy or consulate for information and requirements.   

Do I need to pay a solo traveler supplement?

For solo travelers, there is a $1,500 single-supplement fee—paid at the time of booking to secure a private room. If you would like us to pair you with a roommate, that option may be available upon checkout—these spots are limited and available on a first-come, first-served basis.

Who is going on this trip?

Our adventures typically have between 10 and 20 guests, and our Modern Adventure Team. Our experiences are fun and inclusive and you can expect to be joined by a diverse group in terms of age, background and interests—including solo travelers, couples and friends traveling together. This adventure is for travelers age 18 and above.

Who is leading this trip?

This trip is led by an expert Modern Adventure trip leader. They're an experienced travel guide, a representative of Modern Adventure and your go-to person for questions or concerns on the trip. We'll be joined throughout our adventure by local, expert guides who are deeply knowledgeable with respect to local cultures, customs and history and are passionate about sharing that with us.

What is the cancellation policy?

You may cancel on or before May 11, 2020 and receive a full refund minus a $500 per-person service fee. If you cancel between May 12 and June 15, there is a 50% cancellation fee. On or after June 16 there is a 100% cancellation fee. We highly recommend purchasing travel insurance as we are not able to make exceptions to this policy in cases family/medical emergency or cases of the trip being cancelled (See our Terms and Conditions for full details).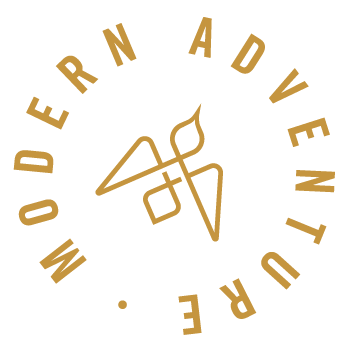 We're at your service.
Speak with a Modern Adventure Trip Specialist.
Text or call us at +1 (855) 219-8018