Peru with On
One Departure Only | September 21 - 28, 2020
Incan Culture & Adventure
Experience Peru with a revolutionary running and lifestyle brand
September 21 - 28, 2020
One departure only—and this will sell out!
8 Days, 7 Nights
The best of Lima, Sacred Valley, Machu Picchu, Cusco
Price from
$
4,600
per person, based on double occupancy
You can't see where the steps go. Only what they're made of. Ancient, tiny stones laid out centuries ago up a misty Andean peak. The thrill of what's to come outweighs any fatigue from the day's hike on the iconic Inca Trail. Pressing on, you're suddenly at the top. Sprawling before you is a first look of a "lost" 15th-century city, hemmed in by forest-clad mountains. And this is only part of the adventure. You've biked through Lima, the artsy capital on the coast, now a worldly culinary star equally noted for indigenous street food and Michelin-star restaurants. You've paddled a serene mountain lake, communed with Andean villagers and savored traditional Peruvian dishes. You've spent a few glorious days hiking in the Sacred Valley, capped off right now with this unforgettable sunrise visit to Machu Picchu…
If you crave the authentic Peruvian experience, complete with trekking, urban adventure, local flavors and cultural immersion, this trip is for you. We'll lace up our own complimentary pairs of the latest shoes from On⁠—one is an ideal shoe for urban adventuring, the other the perfect hiking boot for climbing into the clouds—for an on-the-ground product test. Over seven days we'll explore Lima by foot and bike, taste and cook traditional Peruvian cuisine, hike a portion of the Inca Trail and witness breathtaking views over Machu Picchu. It's a journey and a celebration of a land where the Inca's age-old traditions flourish in the 21st century. This is the Peru trip you've been dreaming of.
Create Connections
Engage with On in a new way, kitted out with two complimentary pairs of the latest, ultra-premium On shoes to test on the ground in Peru with a community that values exploration and adventure.
Give Back
Meet up with local weavers and farmers, and visit the Llama Pack Project, a local non-profit promoting sustainable development in high-Andean communities.
True Peruvian Flavors
Experience a traditional pachamanca feast of pit-roasted meats, and knock back pisco sours and craft beers in Lima.
Travel with On
Born in the Swiss Alps, bred wherever your journey takes you. On is revolutionizing the sensation of running, one step at a time by delivering Olympic-quality innovation in a shoe smart enough for all-day wear. This has made On the fastest-growing running brand in the world. On is the perfect travel companion for exploring local markets, touring street art, rushing through airport security, or hiking the Inca trail. See you on your next adventure.
On shoes feel like you're walking on clouds. And in Peru, you'll be walking through clouds.
September 21 - 28, 2020
Lima, Sacred Valley, Machu Picchu, Cusco
At nearly 8,000 feet, ancient Machu Picchu feels like a dream city lost in the clouds.
Day by Day
In Peru, we'll celebrate the best of the Incan way, ancient and modern. Over seven days, we'll explore Lima, taste and cook traditional Peruvian cuisine, hike the Inca Trail for an on-the-ground product test of the latest On gear, and witness breathtaking views over Machu Picchu.
Day 1
Bienvenidos a Peru! To kick off the trip right, we saddle on up a low-key bike ride through hip Lima neighborhoods, past shops and along clifftop paths, finally coasting down to the oceanfront promenade below. Next, we head out on foot in your new pair of On Cloud Hi shoes to tour the surrounding Barranco neighborhood. It's a laid-back Bohemian scene where surfers sip artisan coffee and buildings are covered in colorful street art. For our welcome dinner this evening, we'll sip some of Lima's finest craft beers paired with an authentic Peruvian meal It's the perfect way to kick off our adventure together.
Day 2
Today we move into the Andes! After a quick flight from Lima to Cusco, we ride into the Sacred Valley for lunch—perfectly grilled meats and local specialties—and a traditional horse show at Wayra, performed in classic Andean garb. It's an honor to be welcomed in the Sacred Valley with a heartfelt display of traditional song and dance. Tonight, tucked away in the Andes between Cusco and Machu Picchu, we'll dream of towering mountains and ancient cloud cities to come.
Day 3
We kick off today with a new spirit animal: the llama! We visit Llama Pack Project, a local organization contributing to the development of neighboring high-Andean communities in the Urubamba Mountain Range. They work with local families to promote both sustainable rural development and eco-conservation. Llamas are an integral part of Andean life. They're also very cute creatures. After a few llama selfies, we'll lace up our On shoes and head out on a trek with our pack llamas, guided by local Andean villagers. Later, we'll be ready to relax—even though, let's be honest, the llamas did most of the work—so we'll spend a low-key afternoon back at the hotel.
Day 4
We trekked the Andes, and now we float. In the morning we cruise the calm water of Piuray Lake on stand-up paddle (SUP) boards, its snow-capped peaks forming the backdrop. Back on shore, we'll have a traditional pachamanca feast of pit-roasted meats, honoring the Incan connection to Pachamama (Mother Earth). It's a delicious experience, with smoky meats falling off the bone, potatoes perfectly charred.
Next, we meet with a community of weavers on a mission to preserve ancient traditions. They'll show us how they use natural dyes to create intricate, vibrant works of art; each pattern has a unique story to tell—as do our gracious hosts. Our final stops are a journey through pre-Incan times before the arrival of the Spanish in Peru. First at Maras salt flats, an ancient landscape of salt-evaporation ponds, then at the circular farming terraces and canals of Moray. After dinner tonight, rest up. An epic adventure is coming.
Day 5
Today, our Machu Picchu adventure begins. We hop on a morning train to the final portion of the Inca Trail, strap on our new On Cloudrock speed-hiking boots for the ultimate product test, and we're off! We pass over suspension bridges, through jungle and by amazing archaeological sites like Chachabamba and Winaywayna before reaching the last climb: up steep, narrow stone steps that lead to our first look at Machu Picchu, spilling down almost impossibly over a mountainside. Walking through the Sun Gate, Intipunku, is the absolute best way to see this marvel for the first time.
In the late afternoon, we transfer to Aguas Calientes so we can put up our feet and relax in luxury at the hotel, celebrating our epic day with a big dinner (and maybe a spa visit).
Day 6
We're not done with Machu Picchu yet! We'll see it in all its glory at sunrise, the clouds lifting to reveal the scale and sheer audacity of a ridge-top site built between towering peaks. We'll dive deeper on a walk through ruin-filled terraces and ancient terrain. Then it's time for lunch and then a train ride from Aguas Calientes to nearby Ollaytaytambo, to meet our private transfer to Cusco. Dinner here is on our own, to give us a chance to explore Cusco's many eateries, from humble street food to celebrated modern kitchens.
Day 7
We've been busy explorers, so today is a leisurely Cusco introduction. Our first glance of the ancient capital of the Inca spans centuries. Modern Peruvian eateries fit into Spanish-colonial buildings, locals in indigenous clothing sell crafts on cobblestone streets. Lunch is at Pachapapa, a local favorite, colorfully decorated and serving plates lovingly assembled.
Next, we'll walk the streets of San Blas and down the famed Hatunrumiyoc street lined in stone and draped in vibrant textiles. Then it's a walk through Incan history: Coricancha, spiritual center of the Inca Empire; Cusco Cathedral, heralded by Incan royalty; and finish in Plaza de Armas, the town square and its glorious fountain statue of Incan emperor Pachacuti. Tonight, it's an evening of pisco sours and fond farewells, at a dinner that celebrates our adventures in Peru.
Day 8
For our last day together, we'll drive to the nearby Saqsayhuaman, a hillside fortress built by the Inca by stacking enormous stones fit into a perfect, mortar-free puzzle. To return to Cusco, we follow Quechua-speaking locals walking from mountain villages to city markets on the fabled Qhapaq Ñan network of Incan roads. We'll freshen up before heading wherever our journeys take us next—home or beyond—with Peru in our hearts forever. Buen viaje!
Where We Sleep
Our accommodations reflect the beauty and grace of Peru, setting the tone for our week of inspired exploration.
Casa Republica
Lima
A meticulously preserved mansion from the 1920s—all columns and finials and grandeur—this 22-room retreat is on a quiet Lima street and gives you a real sense of place. Nowhere more so than the rooftop bar. Order up a round of pisco sours at sunset, then take in the views of the beautiful bohemian sprawl that is Lima's Barranco neighborhood.
Casa Andina
Urubamba
Our ideal mountain refuge, Casa Andina serves as our base for our Andean activities. Tucked away in the countryside between Cusco and Machu Picchu, this rustic spot is the perfect waypost for our journey. Serenity abounds throughout the property and into the finest details, including the finest Peruvian cuisine. This is Sacred Valley living.
Sumaq
Aguas Calientes
This resplendent Machu Picchu hotel features stunningly appointed rooms to match its breathtaking views. From luxurious spa treatments to authentic cuisine made with fresh, local ingredients, this is a true five-star retreat. It's also been named one of South America's best hotels by Condé Nast Traveler.
El Mercado
Cusco
You'll be happy setting up at this one-time, colonial-era Cusco market turned boutique B&B. The 32 traditional rooms with beam ceilings boast a chic makeover, and overlook the hotel's central terrace. Filled with artesanías (handicrafts) and comfy lounges around pit fires, it's the perfect place to stay warm, with a drink or two, on those chilly nights.
$
4,600
per person, based on double occupancy
Can't travel on these dates?
Call us at
+1 (855) 219-8018
Questions?
That's OK, we have answers. Read our FAQs below. Or text or call us at +1 (855) 219-8018 to speak with a Modern Adventure Trip Specialist.
What does the price include?

Seven nights at unique four- and five-star accommodations; private travel for all day trips and excursions; internal flights as mentioned in the itinerary; 2 free pairs of On shoes (a $400 value); private tours with local guides and cultural experts; exclusive VIP access and tastings; guided activities, adventures and expeditions; entrance fees; daily breakfasts, most lunches and dinners; local beverages with meals.

What does the price not include?

International roundtrip airfare; travel insurance; transportation to the trip's starting point; activities not included in the trip itinerary; hotel incidentals including room service, laundry service and hotel bar tabs; food and beverages not included in itinerary; gratuity for tour leader.

Where does this trip start and end?

Our adventure begins at 8:30am on Monday, September 21, 2020 at the Hotel Casa Republica in Lima, Peru. The closest airport is the Jorge Chavez International Airport (LIM) in Lima, Peru. We recommend arriving on or before September 20 to ensure you're at our starting point on time.

Our last day is Monday, September 28, 2020 in Cusco, Peru. The closest airport is the Alejandro Velasco Astete International Airport (CUZ). Your flight from here should be scheduled to depart at 3:00pm or later from here.

What travel documents are needed?

Citizens from the United States countries do not require a visa to travel to Peru. For most travelers you will need a valid passport. It is recommended for your passport to be valid at least six months after your travel is planned. Please check with the Peru Embassy or Consulate for detailed information and full requirements.

Do I need to pay a solo traveler supplement?

For solo travelers, there is a $900 single-supplement fee—paid at the time of booking to secure a private room. If you would like us to pair you with a roommate, that option may be available upon checkout—these spots are limited and available on a first-come, first-served basis.

Who is going on this trip?

Our adventures typically have between 10 and 20 guests, and our Modern Adventure Team. Our experiences are fun and inclusive and you can expect to be joined by a diverse group in terms of age, background and interests—including solo travelers, couples and friends traveling together. This adventure is for travelers age 18 and above.

Who is leading this trip?

This trip is led by an expert Modern Adventure Trip Leader. They're an experienced travel guide, a representative of Modern Adventure and your go-to person for questions or concerns on the trip. We'll be joined throughout our adventure by local, expert guides who are deeply knowledgeable with respect to local cultures, customs and history and are passionate about sharing that with us.

What is the cancelation policy?

You may cancel on or before June 17, 2020 and receive a full refund minus a $500 per-person service fee- due to Inca Trail Permits being made at time of booking, and additional $250 fee is applied to all cancellations. If you cancel between June 18 and July 22, there is a 50% cancellation fee. On or after July 23, 2020  there is a 100% cancellation fee. We highly recommend purchasing travel insurance as we are not able to make exceptions to this policy in cases family/medical emergency or cases of the trip being cancelled (See our Terms and Conditions for full details).

How difficult is this adventure?

The majority of this adventure will be spent at altitude in the Andean Mountain Range. Altitude can have an effect on anyone regardless of fitness levels—but don't worry! We have designed this adventure with this in mind and will ease our way into the mountain portion so guests can have time to acclimatize.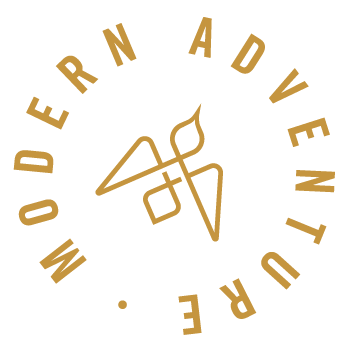 We're at your service.
Speak with a Modern Adventure Trip Specialist.
Text or call us at +1 (855) 219-8018