Oaxaca with Ray Garcia
SOLD OUT - Call for Waitlist
Oaxaca Art & Soul
Explore Oaxaca's food, art and culture with chef Ray Garcia
April 19 - 25, 2020
SOLD OUT - Call to join waitlist
7 Days, 6 Nights
Oaxaca City, Teotitlan del Valle, San Sebastián Teitipac
Price from
$
3,500
per person, based on double occupancy
Please note, Ray Garcia's April 2020 trip to Oaxaca is sold out; call us to join the waitlist. Also, see Modern Adventure's trip to Oaxaca departing in November 2019. 
"This is the best thing I've ever tasted." It's a phrase you've said more than once today, let alone this week. You're eating your way through a bustling central market, sampling everything you can get your hands on. Seared meats a la plancha send smoke into the air, baskets brim with fresh produce, mole powders, flowers and coffee beans. You crunch into sweet and aromatic nixtamalized corn elote like you can't get anywhere else. How can such deceptively simple ingredients yield such intoxicating flavors? You're in Oaxaca, that's how.
Sampling beside you is Ray Garcia. He's the multi-award winning chef behind famed Los Angeles restaurants Broken Spanish and B.S. Taqueria. A native Angeleno, Ray's roots are in Mexico, and his cooking prowess flows from his grandmother's after-school meals to his own brand of perfectly inauthentic cuisine.
Want to explore the heart and soul of Mexico? This trip is for you. Get ready to meet artisans whose generations-old techniques define Oaxaca's vibrant feel. We'll prep our own farm-to-table lunch and eat the tastiest street foods. We'll drink mezcal right from the source. This is Mexico like you've never imagined.
Immerse
Yourself in Oaxaca: colorful food markets, artist workshops, agave farms, ancient pyramids
Taste
Rich mole sauces, spiced chocolate, street tacos—even toasted grasshoppers!
Meet
Traditional weavers and sculptors, modern artists and shaman healers
Experience
Oaxacan traditions, its vibrant art scene and culture, alongside award-winning chef Ray Garcia
3 Reasons to Travel with Ray Garcia
Ray thrives on the unknown. This multi-award-winning Los Angeles chef honed his skills working his way through every chapter of Cooking For Dummies; today he runs some of the best restaurants in Los Angeles. He's the perfect person to discover and revel with us in the flavors of Oaxaca.
He's a Little Loco
Ray opened two LA restaurants—Broken Spanish and B.S. Taqueria—within a three-month span. Where many chefs would've dropped the proverbial taco, Ray succeeded with the accolades to prove it—including Esquire's Chef of the Year 2015.
He's Got Mexican Roots
Ray is a third-generation Los Angeles native, with roots nestled firmly in Mexico. He's ready to explore Oaxaca through the lens of a chef and with his familial connections.
His Ingredients Matter
Ray's commitment to responsible food production has granted him awards like StarChefs' "Rising Star" for sustainability and the crown of "King of Porc" at the Cochon 555 heritage pig breeding event.
April 19 - 25, 2020
Oaxaca City to San Sebastián Teitipac
Day by Day
Oaxaca packs in so much of the complex, fascinating culture of Mexico. We'll experience it all—at artist studios, ancient ruins, local markets, street-food stands, hacienda hotels.
Day 1 | April 19
Bienvenidos a Mexico! We'll meet up with the group and get oriented with one of Latin America's great colonial wonders: Oaxaca City. We'll walk through the cobblestone streets and snack through its central markets, a feast of the senses where tasajo (dried meats) hang, open fires grill delicious tlayudas (toasted tortillas topped, pizza-style, with Oaxacan string cheese and thin-grilled meats), and vendors scurry past offering chapulines (roasted grasshoppers) and pastry-like pan de yema stacked in woven baskets. Yummy (even those grasshoppers, we promise).
In the evening, we'll toast the start of our adventure with local mezcal—of course—then have terrace seats overlooking Oaxaca's flood-lit cathedral domes for an inspired, open-air dinner together.
Day 2 | April 20
Oaxaca's sense of art is vibrant, ageless—and everywhere. Today we go to its source, artist home-studios in nearby mountain villages. First we'll drive into the Mixtec Mountains and meet local ceramicists Manuel Reyes and Marisela Gómez. They'll invite us into their home studio and show how they use local clay and natural fibers to craft their signature figurines. Then the artist couple will sit with us for a home-cooked meal of red mole and mezcal. Next we visit Casa de Arte San Agustin. This cavernous former textile factory was converted into an art space and donated to the rural community by the great Oaxacan artists and philanthropist Francisco Toledo.
Afterwards we return to the city, where the evening is ours to explore Oaxaca's irresistible food and nightlife: world-class restaurants open for dinner and taco stands set up along the lit-up zocalo, just a few blocks from our hotel.
Day 3 | April 21
Today we get the true Oaxacan farm-to-table experience. Our morning is at Rancho 314 (Tres Catorce to the locals), an urban farm on the edge of the city that supplies the top local restaurants with produce. We'll break into small groups and take turns making mole, tamales, Oaxacan cheese, and get a hands-on look into the local flavor profiles. We'll be led in the art of tamale making before we lunch together al fresco. Savor the feast and enjoy all the local delicacies we had a hand in preparing. Back in the city, we'll have free time for the rest of the afternoon and evening to enjoy more of the flavors and the vibrant culture.
Day 4 | April 22
Who's ready for pyramids and mezcal? First, we begin this epic day with a morning to build a hefty thirst. The hilltop ruin of Monte Albán dates from 500 BC, a vast complex of pyramids, a palace, shrines—easily one of Mesoamerica's grandest sites. We explore its monumental scale and the intricate carvings of bas relief sculptures, with one of Mexico's great colonial cities sprawling below us.
Next, on the way to the village of Santa Catarina Minas, we'll stop for lunch in San Martin. Feast on succulent barbecued meat the traditional way—cooked in the ground and generously in our honor as guests. Full from lunch, we take a quick drive by rows of agave plants in the mountain valleys, to meet up with a fourth-generation mezcalero in Santa Catarina Minas. Agave is everywhere here. We'll learn how these passed-down, timeless techniques turn agave hearts into the smoky cousin-spirit of tequila—one of Oaxaca's famed exports. After a tasting, or two, of the artisanal mezcal on hand, we'll return to Oaxaca, where the night is yours to track down an unforgettable meal, craft beer bars or more mezcal. Por qué no?
Day 5 | April 23
Today we pack for our country retreat in the mountains, where villages devoted to arts and crafts lurk in valley shadows. We'll stop at the Zapotec village of Teotitlan del Valle, a weaving village with about 5,000 people (and 2,000 looms). We'll meet weavers of a local collective, who'll demonstrate their intricate craft using natural fibers for dyes (and even a grounded insect for the bright reds), just as they have for the past fourteen generations. Then we'll drop by a home to learn to make some local recipes and have lunch with a Zapotec family (try to say xtiuzu'u instead of gracias).
In the afternoon, we head to our home for the next two nights. Our own 300-year-old hacienda feels like a private retreat in the mountains. Kick back by the pool or indulge in the on-site spa before the night's main event. A big meal with live music and more drinks await, as Ray is preparing an unforgettable banquet meal with ingredients sourced from local organic farms and producers.
Day 6 | April 24
Today is ours to enjoy. The hacienda can arrange hiking, bike riding or horseback riding across the neighboring mountain vistas, book a message or take part in a guided sweat lodge temazcal experience. These lodges have been used for purification for millennia, so we think they'll do the trick for the morning.
We meet up in the afternoon for an up-close-and-personal meeting with a local shaman, who'll share the secrets of a cleansing ritual that's been in practice here for thousands of years, using smoked copal to bid farewell to negative energies. We'll leave feeling electric and magical, and toast the results at our huge final dinner as the stars twinkle in the clear Oaxaca night sky.
Day 7 | April 25
All great things come to an end, alas. We'll have a big farewell breakfast at the hacienda: hot chocolate (not too sweet, not too rich), hand-patted just-made tortillas, huevos rancheros blanketed in a richly flavorful mole. Then we'll bid farewell to Ray and to Oaxaca, and pack our things for a short drive back to Oaxaca City for wherever your journey next takes you. Buen viaje!
Where We Sleep
A peaceful oasis in Oaxaca City, a historic hacienda gone chic in a private valley of mountains—our accommodations are small-scale and boutique, the ideal ways to get acquainted with Oaxaca life.
El Callejon
Oaxaca City
Off a central side street, a few blocks from the zocalo and central shops and eateries, a street gate opens into a breathtaking oasis that's our Oaxaca City home: a boutique hotel with a dozen spacious rooms blending the city's distinctive styles. Serenity reigns in its thoughtful garden spaces, with palm trees, covered walkways and an outdoor patio bar.
Ex Hacienda San Antonio
San Sebastián Teitipac
A 300-year-old hacienda tucked away in the mountains, just 45 minutes' drive south of Oaxaca City. Mountains press on the cacti-filled premises, where arched walkways look in toward an open, interior courtyard and bell tower. Each of the 16 rooms has been lovingly restored in a mix of traditional and contemporary designs. There are two pools (one inside, one out) and an on-site spa, plus hiking, horseback riding and biking options. The hacienda is relaxing and private, the ideal place to soak in the golden dusk with a cocktail.
Book Oaxaca with Ray Garcia
$
3,500
per person, based on double occupancy
Can't travel on these dates?
Call us at
+1 (855) 219-8018
Questions?
That's OK, we have answers. Read our FAQs below. Or text or call us at +1 (855) 219-8018 to speak with a Modern Adventure Trip Specialist.
What does the price include?

Six nights at unique four- and five-star accommodations; private travel for all day trips and excursions; private tours with local guides and cultural experts; exclusive VIP access and tastings; guided activities, adventures and expeditions; entrance fees; daily breakfasts, most lunches and dinners; local beverages with meals.

What does the price not include?

International roundtrip airfare; travel insurance; transportation to the trip's starting point; activities not included in the trip itinerary; hotel incidentals including room service, laundry service and hotel bar tabs; food and beverages not included in itinerary; gratuity for tour leader.

What are the arrival & departure details

Our adventure begins at 10:00am on Sunday, April 19, 2020 at the El Callejon Hotel in Oaxaca, Mexico. The closest airport is the Oaxaca International Airport (OAX). We recommend arriving on or before April 18 to ensure you're at our starting point on time.

Our last day is Saturday, April 25, 2020. The closest airport is the Oaxaca International Airport (OAX) in Oaxaca, Mexico. Your flight home should be scheduled to depart at 1:00pm or later from here.

What travel documents are needed?

US citizens are not required to have a visa for tourist visits to Mexico, but are required to show a valid US passport. It is recommended that your passport is valid for six months after your travels are over. On arrival in the airport, you will be issued a visitor's permit, known as a FMM (Forma Migratoria Multiple). For citizens of other countries, please check with the Mexico Embassy or Consulate for information and requirements.

Do I need to pay a solo traveler supplement?

For solo travelers, there is a $1,200 single-supplement fee—paid at the time of booking to secure a private room. If you would like us to pair you with a roommate, that option may be available upon checkout—these spots are limited and available on a first-come, first-served basis.

Who is going on this trip?

Our adventures typically have between 10 and 20 guests, and our Modern Adventure Team. Our experiences are fun and inclusive and you can expect to be joined by a diverse group in terms of age, background and interests—including solo travelers, couples and friends traveling together. This adventure is for travelers age 18 and above.

Who is leading this trip?

This trip is led by an expert Modern Adventure Trip Leader. They're an experienced travel guide, a representative of Modern Adventure and your go-to person for questions or concerns on the trip. We'll be joined throughout our adventure by local, expert guides who are deeply knowledgeable with respect to local cultures, customs and history and are passionate about sharing that with us.

What is the cancellation policy?

You may cancel on or before January 14, 2020 and receive a full refund minus a $500 per-person service fee. If you cancel between January 15 and February 18, there is a 50% cancellation fee; on or after February 19 there is a 100% cancellation fee. We highly recommend purchasing travel insurance as we are not able to make exceptions to this policy in cases of family/medical emergency or of the trip being canceled (see our Terms and Conditions for full details).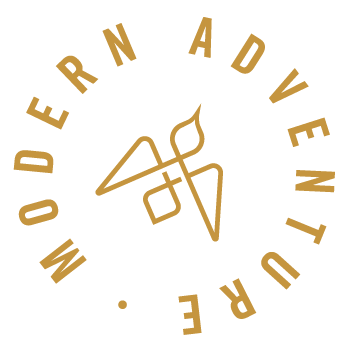 We're at your service.
Speak with a Modern Adventure Trip Specialist.
Text or call us at +1 (855) 219-8018