Oaxaca: Day of the Dead
One Exclusive Departure | October 28 - November 4, 2020
Culture, Spirit & Tradition
Experience Oaxaca's timeless traditions at the most electric time of year
Oct 28 - Nov 4, 2020
One departure with limited availability—book soon to guarantee your spot
8 Day, 7 Nights
Oaxaca City, Teotitlan del Valle, Atzompa, Soledad Etla
Price from
$
4,250
Per person
Based on double occupancy
Locals in skeleton face-paint and colorful costume run past you in a blur. Marigold petals drift through the air like the spirits themselves. Mariachi music, laughing, singing and rejoicing rings out in the cacophony of celebration that is Día de los Muertos (Day of the Dead). You've prepped for this parade, learning about traditions from families and artists, decorating altars in homes and at gravesites. You've feasted on delicious foods, tasted the finest mezcals, communed with the history of a holiday larger than Christmas around here. And you're in the one place that does it best in all of Mexico: Oaxaca. Throughout this journey, it's been abundantly clear that Day of the Dead is truly about life, in all its vibrant, eclectic and mesmerizing joy.
Want to explore the epicenter of celebration? Then get ready to ring in Oaxaca's biggest and boldest holiday of the year. Meet local families getting in the spirit. Learn from artisans whose generations-old techniques define Oaxaca's feel. Savor traditional mole sauces, spiced chocolate and the most delicious street tacos. Taste authentic flavors in intimate settings and appreciate every moment, as you experience one of the world's most colorful and vibrant celebrations. This is Mexico like you've never imagined.
Experience
Parades and candle-lit processions, the colors and sounds, rituals and ceremony
Connect
With traditional weavers and sculptors, modern artists and shaman healers
Explore
Agave farms and ancient pyramids, food markets and artist workshops
Savor
Rich mole sauces, tlayudas and street tacos—even toasted grasshoppers!
Día de los Muertos
Day of the Dead is a holiday juggernaut in cities, towns and villages across Mexico. But Oaxaca has them all beat. Its multi-day festivities offer a side of culture and tradition you won't see anywhere else—or at any other time. Get acquainted with the people and the spirits. Join us for a lively, uproarious experience in Oaxaca!
October 28 - November 4, 2020
Day of the Dead is a celebration of family, ancestors, the past—and bringing everyone together.
Day by Day
Oaxaca packs in so much of the complex, fascinating culture of Mexico. We'll experience it all during in the run-up to one of Mexico's most colorful Day of the Dead celebrations, with rare access to homes eating traditional meals, mezcalerias, artist studios, and with the families who make it truly special.
Day 1 | October 28
Bienvenidos a Mexico! We'll meet up with the group and get oriented with one of Latin America's great colonial wonders: Oaxaca City. We'll walk through the cobblestone streets and snack through its central markets, a feast of the senses where tasajo (dried meats) hang, open fires grill delicious tlayudas (toasted tortillas topped, pizza-style, with Oaxacan string cheese and thin-grilled meats), and vendors scurry past offering chapulines (roasted grasshoppers) and pastry-like pan de yema stacked in woven baskets. Yummy (even those grasshoppers, we promise).
In the evening, we'll toast the start of our adventure with local mezcal—of course—and a beautiful Oaxaca City backdrop for an inspired dinner together.
Day 2 | October 29
Today we journey to mountain villages devoted to arts and crafts. Heading to San Baltazar, we'll pass marvelous fields and rows of agave. There's no better place to see it than at an incredible palenque (mezcal production site). We'll learn how these passed-down, timeless techniques turn agave hearts into the smoky cousin-spirit of tequila.
After a tasting, or two, we'll stop at the Teotitlan del Valle weaving village. We'll learn to make some local recipes and have lunch with a Zapotec family. Then, we'll meet weavers of a local collective, who'll demonstrate their intricate craft just as they have for the past fourteen generations. With our palates and minds enriched, we return to Oaxaca, where the night is ours.
Day 3 | October 30
We venture outside the city once again today. As the festivities draw nearer, it's only appropriate to get in an artistic spirit. In the valley south of Oaxaca, we'll meet up with artists who'll show us the essentials for any Day of the Dead celebration. Whimsical and eccentric pottery and creations are everywhere around this time. Each piece of black or vibrantly colored pottery, carved wooden figurine or calavera (skull) is filled with creativity and meaning. After seeing what goes into bringing these beautiful creations to life, we'll be guests for a home-cooked lunch with one of the artists.
Our imaginations brimming, we return to Oaxaca City to visit a market dedicated to Day of the Dead. It's a visually stunning collection of artwork, sugar and chocolate skulls, cempasuchil (Mexican marigold flowers), drinking chocolate and sodas to decorate altars—and pretty much anything else we need to bring this Day of the Dead to life!
Day 4 | October 31
It's All Hallows Eve! We spend the morning visiting ofrendas (altars) created by families for their ancestors. Each is decorated with fresh flowers, candles and food—fruits to turkey mole—for weary spirit travelers. After paying our respects, we head to the village of Atzompa where we'll help local master potter, Angélica Vásquez Cruz, and her family create their ofrenda. Learn the significance different pieces play, from the marigold's spirit-guiding scent to the crafts adorning the altar. 
We then join the Cruzes at the cemetery where we'll help them decorate the graves of their loved ones. It's believed the souls of children arrive today and leave the following afternoon, when the adults arrive. Each village has their own unique way of honoring tradition and enjoying the fun! As we celebrate and beautify, we'll have some home-cooked tamales for dinner and stay up late admiring everyone's work and learning more about the locals.
Day 5 | November 1
After our long night of fun, we sleep in this morning. When we're feeling rested, we head north of the city to the village of Soledad Etla for lunch. November 1 is referred to as Día de los Inocentes (Day of the Innocents), or All Saints Day, when the angelitos (little angels) are still among us through the afternoon. Soledad Etla features the best of one of the most fun traditions—and we'll be a part of it! For the rest of the day and into the evening, their comparsa features a carnival-like procession of costumed locals, mariachis, dancing, food vendors and revelry. Every village and barrio does their a bit differently, but this will be an experience to remember. The best part is, our Day of the Dead celebration is far from over—in fact, it's just beginning!
Day 6 | November 2
It's finally arrived! Día de los Muertos, or All Souls Day. We begin it with a journey to the past on a trip to the hilltop ruin of Monte Alban. Dating from 500 BC, it's vast complex of pyramids, a palace, shrines—easily one of Mesoamerica's grandest archaeological sites. We explore its monumental scale and the intricate carvings of bas relief sculptures, with one of Mexico's great colonial cities sprawling below us.
And because today is all about reconnection, we'll meet back up with the Zapotec family from earlier in our trip to spend the rest of the day at their local cemetery. Ring in the celebration with music, dancing, food, color and fun unlike anywhere else in the world.
Day 7 | November 3
After a whirlwind of celebration and festivity, today is ours to enjoy. We'll have breakfast at the hotel, followed by however we want to explore the city. Visit more museums, stroll in the zocalo, hit up more markets or simply relax after the epic three-day-long holiday we got to experience.
We meet back up this evening for dinner at a local restaurant to share how we spent the last day of our trip and reflect on the amazing things we've seen and experienced living it up at Day of the Dead. We'll feel electric and magical, and toast as the stars twinkle in the clear Oaxaca night sky.
Day 8 | November 4
As we've learned this trip, nothing truly ever ends. Even though we pack our things and bid farewell to Oaxaca—hopefully including some mezcal and candy skulls—we know this journey will live on forever. Buen viaje!
Where We Sleep
Our small boutique hotel is a peaceful oasis in Oaxaca City, and the ideal ways to get acquainted with local life.
City Centro Oaxaca Hotel
Oaxaca City
Our home base for the festivities is an easy walk to Oaxaca City's bustling and beautiful zocalo and city center. It's the perfect place to feel like we're in the midst of the Day of the Dead action.
Vibrant, modern and comfortably appointed, our beautiful boutique hotel has all the amenities you'd expect. The bright pink exterior is a welcoming beacon, a motif that carries throughout the space completing the pool's crystal blue water and pops of yellow furniture and accents. This is a place to relax, have fun and—most of all—celebrate.
Book Oaxaca: Day of the Dead
$
4,250
Per person
Based on double occupancy
Can't travel on these dates?
Call us at
+1 (855) 219-8018
Questions?
That's OK, we have answers. Read our FAQs below. Or text or call us at +1 (855) 219-8018 to speak with a Modern Adventure Trip Specialist.
What does the price include?

Seven nights at unique boutique accommodations in Oaxaca City; private travel for all day trips and excursions; private tours with local guides and cultural experts; exclusive access and tastings; guided activities, adventures and expeditions; entrance fees; daily breakfasts, most lunches and dinners; local beverages with meals; departure airport group transfer.

What does the price not include?

International roundtrip airfare; travel insurance; transportation to the trip's starting point; activities not included in the trip itinerary; hotel incidentals including room service, laundry service and hotel bar tabs; food and beverages not included in itinerary; gratuity for tour leader.

Where does the trip start and end?

Our adventure begins at 10:00am on Wednesday, October 28, 2020 at City Centro Oaxaca Hotel in Oaxaca, Mexico. The closest airport is the Oaxaca International Airport (OAX). We recommend arriving on or before October 27 to ensure you're at our starting point on time.

Our adventure ends on Wednesday, November 4, 2020 in Oaxaca, Mexico. The closest airport is the Oaxaca International Airport (OAX). Your flight home should be scheduled to depart at 12:30pm or later from here.

What travel documents are needed?

US citizens are not required to have a visa for tourist visits to Mexico, but are required to show a valid US passport. It is recommended that your passport is valid for six months after your travels are over. On arrival to the airport, you will be issued a visitor's permit, known as a FMM (Forma Migratoria Multiple). For citizens of other countries, please check with the Mexico Embassy or Consulate for information and requirements.

Do I need to pay a solo traveler supplement?

For solo travelers, there is a $1,200 single-supplement fee—paid at the time of booking to secure a private room. If you would like us to pair you with a roommate, that option may be available upon checkout—these spots are limited and available on a first-come, first-served basis.

Who is going on this trip?

Our adventures typically have between 10 and 20 guests, and our Modern Adventure Team. Our experiences are fun and inclusive and you can expect to be joined by a diverse group in terms of age, background and interests—including solo travelers, couples and friends traveling together. This adventure is for travelers age 18 and above.

Who is leading this trip?

This trip is led by an expert Modern Adventure trip leader. They're an experienced travel guide, a representative of Modern Adventure and your go-to person for questions or concerns on the trip. We'll be joined throughout our adventure by local, expert guides who are deeply knowledgeable with respect to local cultures, customs and history and are passionate about sharing that with us.

What is the cancellation policy?

You may cancel on or before June 30, 2020 and receive a full refund minus a $500 per-person service fee. If you cancel between July 1 and August 28, there is a 50% cancellation fee. On or after August 29, there is a 100% cancellation fee. We highly recommend purchasing travel insurance as we are not able to make exceptions to this policy in cases of family/medical emergency or cases of the trip being canceled (See our Terms and Conditions for full details).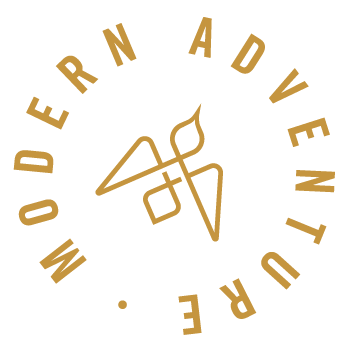 We're at your service.
Speak with a Modern Adventure Trip Specialist.
Text or call us at +1 (855) 219-8018