New Zealand with Bill Blosser
Sold Out | Call to Join Waitlist
Drink In Adventure
Track down the best of the country by boat, bike and helicopter with wine icon Bill Blosser
January 6 - 13, 2020
Sold Out - Call to Join Waitlist
8 Days, 7 Nights
Auckland, Hawke's Bay, Queenstown
Price from
$
8,000
per person, based on double occupancy
It's summertime in January—and the wine is flowing. Big sun-filled skies cast a golden glow over rows of vines and rugged New Zealand peaks. You coast on a bike in short-sleeves, stopping at artisanal wineries to savor award-winning wines all the way to the coast. We'll ride ferries to winery-dotted islands and take VIP helicopter rides to picnic in scenery plucked from the imagination of J.R.R. Tolkien. All our food is fresh and succulent and unforgettable—oysters harvested from the bay, lamb or venison sourced from the rugged highlands. Each course is prepared with panache by Michelin-star chefs for us and our legendary companion.
Joining us on this unforgettable New Zealand journey is a true wine icon of Oregon and his wife. Bill Blosser not only helped put the Willamette Valley on the world's wine map with his Sokol Blosser winery but rivals Burgundy for producing the world's premier pinot noir. He's the kind of guy who can appreciate savoring wine with good company. We love that he's not only committed to creating fantastic wines but for his eye in sustainability. He's proven time and time again how vineyards can support land preservation. Yep. Bill and his wife, Dorinda, are the perfect travel companions to uncover the best of New Zealand.
This Modern Adventure dream trip involves tasting a lot of fantastic wine and personal interactions with winemakers. It's also about getting into incredible scenery and experiencing one of the world's most fascinating cultures. Any visitor to New Zealand tends to consider it the trip of a lifetime. This one goes beyond that. We dine with vintners, attend Maori dance rituals, and experience the very best of New Zealand. Join us. We promise you'll talk about this one the rest of your life.
Savor
New Zealand's award-winning wines at epic wineries hand-selected by Bill Blosser
Explore
The world's most astonishing scenery—by bike, helicopter, gondola and foot
Connect
With Maori culture, local winemakers, and with people as joyful and inspiring as you!
Rejuvenate
In perfectly situated boutique accommodations—on bays, in wineries, at the foot of peaks
3 Reasons to Travel with Bill Blosser
It's a rare combination of passion and social justice that defines Bill Blosser, co-founder of Sokol Blosser winery and among the very first to produce Oregon's legendary Pinot noirs in the 1970s. Bill is a sustainability pioneer, and a green thumb with a heart of gold who leads by example: Sokol Blosser is certified organic, a certified B Corp, and the first U.S. winery to receive the prestigious LEED certification. Bill's passions are wine, people, and the land itself—and they're shared with his wife, Dorinda. We're honored to travel with both of them.
He's Passionate
When Bill first set out to preserve Oregon lands for agricultural use, he met with plenty of resistance. That didn't stop him. Over the years he's been deeply active in conservation and sustainability, ensuring Oregon wines have a positive impact on the people and lands that produce them.
He Loves Wine
You might think someone as instrumental as Bill would like to kick back for a moment and rest after so many years of hard work. Not this guy. You can still find him working the harvest today, lending a hand wherever it's needed.
He Loves New Zealand
Bill loves New Zealand like an Oregon summer, or a fine pinot. Bill and Dorinda have traveled all over New Zealand and are thrilled to share this amazing country—and its world-class wine regions—with us.
January 6 - 13, 2020
Auckland, Hawke's Bay, Queenstown
Day by Day
Eight days in New Zealand. We'll join Bill and Dorinda to track down some of the world's best wines by foot, by bike, by boat and by helicopter.
Day 1 | January 6
Summer in January? Welcome to New Zealand! We're setting up for our start in Auckland, the country's buzzing center of art, fashion, food and—of course—wine. After meeting Bill and Dorinda and checking into a harborside hotel, we'll delve deep into the area's rich Maori culture. These indigenous peoples have traditions spanning centuries from their unique language, literature, folklore and perhaps most known, their performing arts. We'll get to experience a performance of their spine-tingling, foot-stomping haka war dance. This dance showcases their Polynesian heritage, stories and identity through synchronized timing, posture, footwork and sound.
For dinner, we'll head to woodsy-chic foodie spot Depot from acclaimed chef Al Brown. We'll feast and get a meet-and-greet, then toast to our life-changing week to come.
Day 2 | January 7
Today we get fully immersed into world-class New Zealand wines. We follow an Auckland local tradition by ferrying to nearby Waiheke Island, a tranquil oasis brimming with vineyards. We'll meet the vintner of Passage Rock for a personal tour and tastings, then visit Stonyridge Vineyard to sip Cabernets and its cult-fave Larose. Then we dine on local fish, lamb or duck cuts in the vines of Tantalus Estate, where every course is paired with its wines (or excellent on-site beers).
We return to Auckland by the ferry, where you have the evening to explore nearby Wynyard Quarter or quirkier "K Road" for dinner or drinks.
Day 3 | January 8
After waking for a big breakfast, we're headed deeper into the kiwi wine scene. We take a short flight to Hawke's Bay on the east coast and set up in boutique cottages where rows of sun-kissed vines almost press up against your personal patio at Craggy Range Winery.
First, we'll have a wine-filled lunch feast—with coastline views stretched out below us—at the award-winning Mission Estate Winery, an elegant estate first set up by missionaries from the Loire in 1851—and now home to New Zealand's oldest wines.
We follow with dinner and a wine tasting and gorge ourselves on the private tasting menu prepared by our winery's head chef Casey McDonald, a worldly Michelin-star vet recently returned home to New Zealand. The wine, and the stories, will flow into the night!
Day 4 | January 9
The only thing better than exploring New Zealand's brilliant mountain scenery is doing it with wine. Today we get onto bikes, and take on an easy 16km (about 10 miles) of trails from foothills to the coast, stopping at artisanal wine producers along the way. Our first stop is Black Barn, famed for its Bordeaux-style reds, where we'll have a tasting (and perhaps a peek in the cellar).
Then we'll coast on limestone trails alongside the Tukituki River towards the coast for lunch at the modern, German-run Elephant Hill, before getting a final tasting at Clearview Estate taking in wide-open cape views. The evening is open to exploration. Enjoy the views, dine at Craggy Range or one of many nearby wineries.
Day 5 | January 10
Our sense of adventure amps way up today. We begin with a short flight to New Zealand's South Island—known for its fjords and rugged mountains and sprawling skies—where we'll relocate to the country's adventure capital, Queenstown.
We'll take in a bird's eye view from its Skyline Gondola overlooking a panorama of snow-capped peaks and the vast clear-water Lake Wakatipu. Dinner's a special treat, with a feast of local meats (venison, rabbit, lamb, squid, oysters) at Botswana Butchery, occupying a historic cottage across from the lip of the lake. We'll eat well here, and toast the start of our final New Zealand stop. But rest up: our biggest day is yet to come.
Day 6 | January 11
We rise early for a once-in-a-lifetime experience—to Middle Earth and back again! Riding our private helicopters, we hover close to rolling high-country fields and rugged snow-dusted peaks below us. We'll land for a stunner one-hour hike capped with lunch before the glacial Earnslaw Burn falls seen in Peter Jackson's Hobbit movies.
Afterwards, our helis take us over a dramatic gorge to Lowburn Station, where we'll visit a working alpaca family farm, and meet the owner of Mt. Rosa wines for a personalized tasting of the area's distinctive pinot noirs coupled with artisan cheeses as we look over alpine meadows. We ride next to Mt. Difficulty, for a tasting in the Barrel Room winery, then meet Bill and Dorinda's winemaker friend Blair Walters for another tasting, wine and easy-going conversation at the stunning setting of Felton Road Winery.
Day 7 | January 12
Our adventure continues today with a ride along New Zealand's "most dangerous road," built in the gold-rich Skipper's Canyon during the late 1880s. Don't worry. We'll take it easy, as we hug roadside mountains as vertical drop-offs to the canyon floor are a foot away! We pass a narrow one-lane suspension bridge, stop at a schoolhouse deep in the canyon for a picnic lunch, then stop over at Mt. Edward Winery for our lance chance at a classic wine tasting. We'll meet with the winemaker and hear about their fully committed organic approach to growing grapes and their all-natural approach to winemaking.
We'll meet up for our farewell dinner at the Amisfield Winery, a seven-course "trust the chef" affair of locally sourced ingredients and delicious wines matching each step of the way—the perfect cap to an incredible trip.
Day 8 | January 13
Alas, our time together with Bill, Dorinda and New Zealand is ending. After a big final breakfast, we'll pack up and head to the airport, brimming with a week's worth of the finest wines and landscapes of the world. Until next time!
Where We Sleep
Prepare for high style and design in some of New Zealand's most stunning locations—on the water, in the vines, at the base of mountains
Sofitel Auckland Viaduct Harbour
Auckland
You're met with a "bonjour" at this sleek, stylish Auckland hotel set triumphantly in the emerging waterfront neighborhood of Wynyard Quarter on the Viaduct Harbour marine (and footsteps from the ferry to tranquil, winery-filled Waiheke Island). Your modern room's big windows and balconies take in the waterfront and city skyline. Downstairs, you'll find local art and Maori-inspired designs in the bold, welcoming lounge and sitting areas, along with a deck cafe and an indoor heated lap pool and gym.
Craggy Range
Havelock North, Hawke's Bay
We're setting up neck-to-neck with the glorious vines at this premier winemakers' boutique cottages. Each comes with kitchen and living room areas, with big windows and a free-standing wood burner if the evening gets brisk, plus a patio looking over the tidy rows of grapes that bask in the sun below the winery's namesake craggy peak of Ta Mata.
Queenstown Park Boutique Hotel
Queenstown
You'll love our last base. Set at the foot of a mountain in New Zealand's adventure capital, this new luxury hotel offers full-on modern comfort with emphasis on natural beauty. Rooms look over snow-capped peaks and silvery surface of Lake Wakatipu. In addition to the five-star comforts of this 22-room hotel, you're footsteps from central district's shops, restaurants and bars.
Book New Zealand with Bill Blosser
Price from
$
8,000
per person, based on double occupancy
Can't travel on these dates?
Call us at
+1 (855) 219-8018
Questions?
That's OK, we have answers. Read our FAQs below. Or text or call us at +1 (855) 219-8018 to speak with a Modern Adventure Trip Specialist.
What does the price include?

Seven nights at unique four- and five-star accommodations; internal flights between cities as mentioned in itinerary; private travel for all day trips and excursions; private tours with local guides and cultural experts; exclusive VIP access and tastings; guided activities, adventures and expeditions; entrance fees; daily breakfast, lunches and most dinners; local beverages with meals; transfer to departure airport; gratuities for local staff.

What does the price not include?

International roundtrip airfare; travel insurance; transportation to the trip's starting point; activities not included in the trip itinerary; hotel incidentals including room service, laundry service and hotel bar tabs; food and beverage not included in itinerary; gratuity for tour leader.

Where does this trip start and end?

Our adventure begins at 9:00am on Monday, January 6, 2020 at the Sofitel Auckland Viaduct Harbour in Auckland, New Zealand. The closest airport is the Auckland Airport (AKL). We recommend arriving on or before January 5 to ensure you're at our starting point on time.
Our last day is Monday, January 13, 2020. The closest airport is the Queenstown Airport (ZQN) in Queenstown, New Zealand and is a 20 minute drive from the hotel. Your flight home can be scheduled at 9:00am or later.

Do I need to pay a solo traveler supplement?

For solo travelers, there is a $2,000 single-supplment fee—paid at the time of booking to secure a private room. If you would like us to pair you with a roommate, that option may be available upon checkout—these spots are limited and available on a first-come, first-served basis.

Who is going on this trip?

We limit the group to no more than 20 fellow travelers and our Modern Adventure team. Our experiences are fun and inclusive and you can expect to be joined by a diverse group in terms of age, background and interests—including solo travelers, couples and friends traveling together. This adventure is for travelers age 18 and above.

Who is leading this trip?

This trip is led by an expert Modern Adventure Trip Leader. They're an experienced travel guide, a representative of Modern Adventure and your go-to person for questions or concerns on the trip. We'll be joined throughout our adventure by local, expert guides who are deeply knowledgeable with respect to local cultures, customs and history and are passionate about sharing that with us. We will also be joined by special guest Bill Blosser.

What travel documents are needed?

US citizens must have a passport that is valid for at least three months beyond your planned departure from New Zealand. US citizens are eligible for a visa wavier and therefore do not need a visa for tourist stays of three months or less. Under the visa wavier program, US citizens will be required to have a NZeTA, which can be applied for prior to travel and is valid for multiple visits for up to two years. For full requirements and information visit the New Zealand Embassy. For citizens of other countries, please check with New Zealand's embassy or consulate for information and requirements.

How strenuous are the activities?

This adventure will require intermittent effort throughout and you should have an average amount of energy to participate.  Activities will include walking medium distances over uneven terrain and involving steps, a 10-mile fully-supported bike ride through flat terrain, and an easy-to-moderate hike. Some locations could present challenges to persons with special needs.  If you have any questions or concerns about particular activities of trip aspects, please reach out and we can answer additional questions.

What is the cancellation policy?

You may cancel on or before October 2, 2019 and receive a full refund minus a $500 per-person service fee. If you cancel between October 3 and November 6, there is a 50% cancellation fee; on or after November 7 there is a 100% cancellation fee. We highly recommend purchasing travel insurance as we are not able to make exceptions to this policy in cases of family/medical emergency or of the trip being cancelled (see our Terms and Conditions for full details).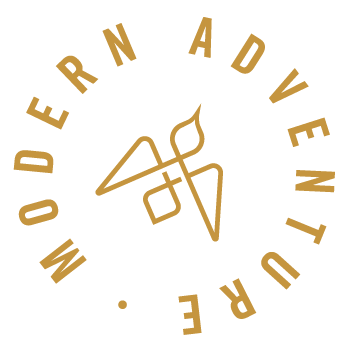 We're at your service.
Speak with a Modern Adventure Trip Specialist.
Text or call us at +1 (855) 219-8018