Kentucky: Bourbon Discovery
One Departure Only | May 20 - 24, 2020
Whiskey Wonderland
Follow Kentucky's Bourbon Trail into heart of Americana with Multnomah Whiskey Library
November 11 - 15, 2020
One departure only—and this will sell out!
5 Days, 4 Nights
Louisville, Churchill Downs, Bardtown, Lexington
Price from
$
3,200
per person, based on double occupancy
No matter how much you love bourbon, your taste for America's greatest spirit only grows as the smoky spirit washes over your tongue here, in Kentucky. This road trip adventure into bourbon's birthplace—from Louisville to Bardstown and Lexington—means enjoying the Bluegrass State's best food and drink, in an unforgettable setting of brick streets, winding roads, rolling mountains and horse farms.
We travel with Josh Wilford, a mixologist from Portland's iconic Multnomah Whiskey Library. Josh introduces us to MWL friends, craft distillers and coopers who char oak barrels in historic rickhouses. There's plenty of bourbon to taste⁠, of course—and we'll also bet on horses at Churchill Downs, eat in honky tonks and riverside distilleries-turned-restaurants, where southern staples are deliciously elevated. Then it's right back to more of the very best bourbon—or as George Bernard Shaw called it, "liquid sunshine."
Every day of this bluegrass immersion is filled with exclusive, VIP access into the heart of America's best whiskeys. If you love eating and drinking really well, and experiencing the artistry and tradition behind your favorite cocktails, this trip is for you. We'll bond with like-minded travelers and whiskey experts, and leave with a richer understanding of Americana. See you in Kentucky!
History & Heritage
Taste the finest bourbons and meet local distillers at hand-picked distilleries, some with over two centuries of history.
Local Flavor
Taste the best of everything at industrial-chic eateries, neighborhood kitchens run by celebrity chefs, at rollickin' honky tonks.
Art & Design
We set up in the historic centers of Louisville and Lexington at boutique hotels with cutting-edge art collections.
Multnomah Whiskey Library
Portland's Multnomah Whiskey Library holds an exhaustive collection of distilled spirits known to the modern world. Now, we're going beyond the Library. Our expertly curated experiences give you the opportunity to connect with premier distilleries and learn from the best. Let's change our perspective and create lasting connections in new places. We'll travel to the source. Then cheers to it.
May 20 - 24, 2020
Louisville, Churchill Downs, Bardtown, Lexington
Day by Day
A road-trip adventure into bourbon's birthplace—from Louisville to Bardstown to Lexington—with VIP access at craft distillers, the best local foods, and a horse race at Churchill Downs. See you in Kentucky!
Day 1 | November 11
Welcome to Louisville! (And that's pronounced LOU-uh-vull.) We'll meet up at our hotel on historic Whiskey Row, then saunter by 18th-century cast iron-facade buildings brimming with distilleries and tasting rooms. We're sure to find some new favorites. 
Afterwards, appetites raised, we venture into a historic neighborhood street of Old Louisville for an intimate welcome dinner at Magnolia 610. Created by chef Edward Lee—a James Beard finalist who you've likely seen on Master Chef and Iron Chef—Magnolia 610's specialty is Asian-inspired Southern cooking, delivered in multiple courses paired with local bourbons. This is epic eating. And we'll savor it all, while toasting our adventure to come!
Day 2 | November 12
After perking up your taste buds with a fresh breakfast, we head onto the Bourbon Trail starting with a behind-the-scenes look at the Brown-Forman Cooperage, where oak barrels get hand-crafted then charred into perfect bourbon-aging vessels. Afterward, we start our day's sips at family-run Peerless, which first opened in 1889. 
With the smoky taste of their best bourbon still tingling our tongues, we move on to a local Southern-style lunch done right. Afterward, we'll see it's not all whiskey around here. We finish the day at another Louisville icon, Churchill Downs—with dinner and drinks while betting on horses at the fabled home of the Kentucky Derby. There will be plenty of cheers, even if your horse finishes last.
Day 3 | November 13
Today we move on from Louisville, and roll past the bluegrass meadows, horse farms and mountains. Ahead is the quaint historic Bardstown, dubbed the Bourbon Capital, where we stop at its most famous resident, Maker's Mark. We'll walk through the stages of its whiskey, and dip one of their legendary bottles in red wax, then finish with a tasting and specially prepared lunch. 
Our next base is Lexington, home to Kentucky University (and more bourbon, don't worry), where we'll have time to explore its historic downtown, which is where we're based. Next, we have a private tasting at the city's favorite craft spirit supplier, Justin's House of Bourbon, noted for its robust collection of rare, craft varieties not found elsewhere. We'll marvel at their remarkable, sprawling collection and cheers with a smoky Old Fashioned.
Day 4 | November 14
It's our last full day together, but it's a strong dose. We start with an insider's look at a rural distiller in the spring-fed mountains with over 200 years of experience. Visiting Woodford Distillery is like traveling back in time, and we go behind the scenes on a VIP tour. We'll explore the 500-foot "barrel run" and lush grounds, finishing with a tasting of its cedar-tinged bourbons and a hearty lunch before heading back to town.
Rest up for our farewell dinner at a historic distillery on the Elkhorn River, refashioned as Middle Fork, one of Lexington's most accomplished kitchens. It's an industrial-chic space with a sprawling open kitchen and wood-fired grill. We'll settle in on the riverside patio and tuck in to delicious Japanese braised pork, Spanish sausage, French duck confit. We're in no rush. We'll eat, Kentucky-style: slow, with plenty of laughter and drinks, as we recount our days together.
Day 5 | November 15
Today we perk ourselves up with a big breakfast and plenty of coffee, then pack up from our bourbon roadtrip. Our time together may be over, but we leave with new bonds made with our fellow adventurers and a deeper, more intimate understanding of the most American of spirts. Till next time, y'all!
Where We Sleep
A luxurious boutique hotel on Louisville's Whiskey Row and an art-filled hotel housed in a 19th-century former bank in downtown Lexington. You'll love these places.
Hotel Distil
Louisville
This new luxury hotel is the perfect Louisville set-up. The perfect location—in a historic distillery building on legendary Whiskey Row—is blended beautifully with a ground floor steakhouse and upstairs whiskey bar that looks straight out of a movie. The stunning modern rooms are decked with all the amenities you'd expect.
21c
Lexington
This one-of-a-kind art hotel in downtown Lexington mixes hospitality and cutting-edge art in the glorious, historic Fayette National Bank Building. After unpacking in your modern high-ceiling room, look over the center's building through towering windows, then pop down to browse the hotel's 7,000-square-foot art museum with rotating exhibits.
Book Kentucky: Bourbon Discovery
$
3,200
per person, based on double occupancy
Can't travel on these dates?
Call us at
+1 (855) 219-8018
Questions?
That's OK, we have answers. Read our FAQs below. Or text or call us at +1 (855) 219-8018 to speak with a Modern Adventure Trip Specialist.
What does the price include?

Four nights at unique four- and five-star accommodations; private travel for all day trips and excursions; departure airport transfer; private tours with local guides and cultural experts; exclusive VIP access and tastings; guided activities, adventures and expeditions; entrance fees; daily breakfasts, most lunches and dinners; local beverages with meals.

What does the price not include?

Roundtrip airfare to and from the trip start; travel insurance; transportation to the trip's starting point; activities not included in the trip itinerary; hotel incidentals including room service, laundry service and hotel bar tabs; food and beverages not included in itinerary; gratuity for tour leader.

Where does the trip start and end?

Our adventure begins on Wednesday, November 11, 2020 at the Distil Hotel in Louisville, Kentucky. The closest airport is the Louisville International Airport (SDF). This trip starts with a self guided tour, and a group dinner beginning at 5:00pm. 

Our adventure ends on Sunday, November 15, 2020 in Louisville, Kentucky. The closest airport is the Louisville International Airport (SDF). Your flight home should be scheduled to depart at 2:00pm or later from here.

Who is going on this trip?

Our adventures typically have between 10 and 20 guests, and our Modern Adventure Team. Our experiences are fun and inclusive and you can expect to be joined by a diverse group in terms of age, background and interests—including solo travelers, couples and friends traveling together. This adventure is for travelers age 21 and above.

Who is leading this trip?

This trip is led by an expert Modern Adventure trip leader. They're an experienced travel guide, a representative of Modern Adventure and your go-to person for questions or concerns on the trip. We'll be joined throughout our adventure by local, expert guides who are deeply knowledgeable with respect to local cultures, customs and history and are passionate about sharing that with us.

What travel documents are needed?

US citizens and residents should check the TSA's website for requirements and acceptable ID for domestic air travel. Some State issued IDs may no longer meet TSA standards. If you are a non-US Citizen traveling to Kentucky, visit the US Consulate or Embassy for requirements and information about passports & visas.

Do I need to pay a solo traveler supplement?

For solo travelers, there is a $750 single-supplement fee—paid at the time of booking to secure a private room. If you would like us to pair you with a roommate, that option may be available upon checkout—these spots are limited and available on a first-come, first-served basis.

What is the cancelation policy?

You may cancel on or before July 4, 2020 and receive a full refund minus a $500 per-person service fee. If you cancel between July 5 and September 1, there is a 50% cancellation fee. On or after September 2 there is a 100% cancellation fee. We highly recommend purchasing travel insurance as we are not able to make exceptions to this policy in cases of family/medical emergency or cases of the trip being canceled (See our Terms and Conditions for full details).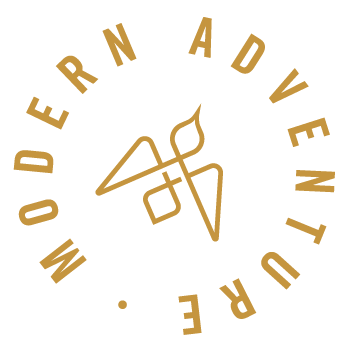 We're at your service.
Speak with a Modern Adventure Trip Specialist.
Text or call us at +1 (855) 219-8018