Japan with Michael Cimarusti
Limited to 12 People | One Departure Only | September 7 - 13, 2020
Heritage & Tradition
Experience Japan at its most timeless and delicious with chef Michael Cimarusti
September 7 - 13, 2020
Limited to just 12 people to maximize our access—book soon to reserve your spot!
7 Day, 6 Nights
The best of Kyoto, Miyazu, Ine Village, Sea of Japan
Price from
$
9,000
Per person
Based on double occupancy
With every step you feel Japan's ancient Wabi-sabi sense of finding beauty in fleeting moments, transient gifts connecting you to the present. You take in buttery cuts of fresh sashimi, tiered-temples alongside a matcha-colored river, misty forests and mountaintop meditations. You're learning from local masters as you go—all about Kyoto's enduring art of the simplest things: tea, miso, soy, sake, calligraphy. Kyoto, like no place, rewards those willing to breathe in, look close, feel deeply.
You explore with incredible company: chef Michael Cimarusti, a star of the Los Angeles food scene, whose brilliant takes on seafood have won him Michelin stars and James Beard awards. Michael studied in Kyoto under renowned chef Yoshihiro Murata. In our week together in Japan, Michael will introduce us to some of his favorites: local delicacies, markets selling the freshest ingredients, restaurants anchored in tradition and craft. Yes, we will be eating very, very well.
If your idea of the perfect vacation involves slowing down and experiencing a place deeply—and if you love really good sashimi—this trip is for you. We take it at a village-like pace, dining in traditional restaurants, reflecting in lush gardens and staying in traditional ryokan inns. If you're fascinated by ancient rituals and artisans who've been perfecting their crafts for centuries, join us in Japan!
Savor
The best of Japanese cuisine with award-winning chef Michael Cimarusti by your side
Experience
Kyoto's layers of history, escape to local fishing villages and quiet lesser-seen temples
Embrace
The quest for a perfectly imperfect life at ryokans and monk-led meditations
Honor
Buddhist shrines, traditional tea ceremonies, and the timeless rituals of an ancient civilization
3 Reasons to Travel with Michael Cimarusti
Think of Los Angeles seafood and one name comes to mind: Michael Cimarusti. He's credited with taking LA's fine-dining scene to another level when he opened his modern American seafood restaurant, Providence, in 2005. His creativity and dedication to craft have earned him a James Beard award, two highly coveted Michelin stars, top spot on Jonathan Gold's "101 Best Restaurants" list and a Gourmet magazine Top 50 Restaurants nod. Best of all he's personable, passionate and he loves Japan.
Passion for Seafood
"Seafood has inspired me in a personal way from the very start," says Michael. "It is my duty to support its conservation and best practices, and it's my privilege to showcase it on a nightly basis."
He Loves Japan
Michael first visited Japan on a culinary fellowship, going deep into seafood with Michelin-starred Kyoto chef Yoshihiro Murata. Since then, Michael's only become more inspired by Japanese culture and cuisine.
Focus on Tradition
A native of New Jersey, Michael grew up fishing with his grandfather and eating his grandmother's Old World Italian dishes. His interest and appreciation for tradition, heritage and respect for food has grown into a storied career.
September 7 - 13, 2020
Kyoto, Miyazu, Sea of Japan
Day by Day
We cross Kyoto's timeless centuries, while eating the best seafood and staying in plush boutique hotels and traditional ryokan inns. Experience Kyoto's artfulness, its succulent dishes and traditional tea ceremonies, its calligraphy and sake-making.
Day 1 | September 7
Yōkoso to Kyoto! Our journey begins early, as we meet Michael, then go deep into timeless Kyoto. A ginkgo tree-lined path leads us into the fabled Imamiya Shrine, where we make a wish with the ahokashisan stone then try aburi mochi, a roasted rice cake that's been served here for a thousand years. Then we take a meditative stroll through the sprawling Zen gardens of the Daitoku-Ji Temple and feel a connection to the Buddha. We'll cap off lunch at a local restaurant with a traditional tea ceremony led by a local master who will teach us the intricacies and history of the practice.
This evening, we peek into the Geisha's world by wandering past theaters, teahouses and restaurants in Kyoto's iconic Gion district. Appetites raised, our welcome dinner will be unforgettable. Surrounded by gardens and pines, our restaurant looks like a temple, with rooms peering over the skyline. As we feast and toast cups of sake, traditional performers pluck the three strings of the long-necked shamisen. What a start!
Day 2 | September 8
Everything is art in Kyoto. First we drop by a miso brewery and learn how this fermented paste of soybean and koji mold has ancient origins—and is used more than just as an earthy base for ramen! Afterwards we visit a four century-old soy sauce factory that artfully bottles highest quality sauces tailored for dishes, salads or soups. We'll sample both, while learning of the city's fetish with custardy yodofu tofu, at today's traditional restaurant, then spend the afternoon exploring on our own. 
Brace yourself for an epic night. Japanese cuisine changed Michael's life, and will change ours during our dinner feast created by Michael—and us! He'll walk us through how to build a masterpiece, beginning by choosing local ingredients, then assembling a banquet step by step. Then, we eat in an unforgettable setting as the Kyoto night envelops us.
Day 3 | September 9
Our journey into serenity deepens today, as we relocate to the nearby Sea of Japan coast and settle into our ryokan—a traditional inn with attentive staff handing out slippers and ushering us into rooms overlooking the lush gardens.
Few foreign visitors make it here, but the scenery around Miyazu is of Japan's most storied. We'll feel it deeply with a monk-led meditation ceremony at the celebrated, mountain-top Nariaji Temple dedicated to Kannon, the Buddhist goddess of mercy. We follow by immersing ourselves in the art of rice vinegar at one of Japan's most famous breweries. We'll see how the artisanal vinegar is made, and sample how it's used. Back at our ryokan, we'll dine together on a traditional kaiseki, a meticulously plated multi-course feast designed to embody omotenashi, or wholehearted hospitality.
Day 4 | September 10
We all love sashimi. Today we see where much of Kyoto's is sourced by visiting the quiet fishing village of Ine, almost a secret to most area visitors. We'll walk along some of the 200 funaya boathouses huddling along a snaking bay below a skyline of lush mountains, then drop by the Mukai Sake brewery to see (and taste) how its iconic rice wine is made. Lunch is a feast of fresh seasonal fish and thickly sliced sashimi in a waterfront restaurant overlooking the bay's gentle, clear waters.
Back in Miyazu, we'll admire one of the fabled "Three Views of Japan." The meandering Amanohashidate, or "Bridge to Heaven," is a natural land bridge between mountainous coasts connecting Tango peninsula. It's lovely to see, even if locals prefer seeing it upside down from the matanozoki platform!
Day 5 | September 11
Today, we pack up and say sayonara to the sea and return to Kyoto, where we set up in its leafy fringes on the riverside, the perfect base for temples and personal reflection. We begin our welcome back with a traditional vegetarian Buddhist lunch, or shojin-ryori, inside the grounds of a Tenryu-ji Temple with stellar views of its Zen garden. Then, it's a visit to hilltop Okochi Sanso, the beloved villa of late actor Denjiro Okochi (who starred in the film version of the classic Kyoto-based novel, The Tale of Genji). We'll peek into the home and amble about the intricate gardens with towering views of the city. 
Next, we move on to the atmospheric Gio-ji Temple to meander over its stepping stones through bamboo forests where moss gardens loom in the mist. Washed over with a tranquil feeling, we head back to the hotel for dinner on our own tonight.
Day 6 | September 12
It's our last day together, but our Kyoto immersion is far from over. As with food, handwriting is a beloved art. In our lesson of shodo calligraphy, we learn beauty and balance comes not just in what you write, but how you make flowing strokes with a deft brush. Afterwards, we'll take our freshly dried scrolls, and drop by Kyoto's iconic five-block Nishiki market, where we'll pass the hundred food stalls serving the city's freshest snacks, like the savory, pork-and-shrimp okonomiyaki pancakes topped in dry seafood.
But don't snack too much! We'll have a traditional lunch, then get some free time for last-minute souvenir hunting, before setting off for an all-timer dinner finale. We'll enjoy a last meal together capped with sake toasts and enjoy how nightfall breathes Kyoto into a new mystic light.
Day 7 | September 13
After a thrilling experience, we meet for breakfast, then pack our things and newly made impressions, and transfer to the airport for our flights home where we'll approach every endeavor with a new sense of calm and care. Until next time!
Where We Sleep
We blend the luxurious, modern world with ryokan-style rooms of tatami mats and sliding doors. And it all comes with a restoring dose of Japanese shibui, that notion of striking a peaceful harmony with nature.
Kanra Hotel
Kyoto
Built from a renovated schoolhouse, this boutique hotel looks modern, but inside it opens into an alluring evocation of Kyoto's traditional "machiya" style—with rooms of tatami mats, hard-wood furnishings, local crafts, and a sense of sleek, timeless calm. The name Kanra means "experience Kyoto," which you're perfectly set up for—from the hotel's sashimi restaurant and spa, plus a central locale putting you near Kyoto's famed ancient temples.
Monjuso Ryokan
Mizuya
A night in a traditional Japanese ryokan is like an ancient ritual, where staff in kimonos offers slippers as you're whisked to minimalist rooms of tatami mats and polished wood beams and sliding doors that opens to the lush gardens. The Monjuso is a perfect set-up for the experience, with delicious meals of freshly caught seafood and nice looks over the neighboring Amonohashidate, the natural land bridge that's wooed Japanese artists for centuries.
Suiran
Kyoto
We finish our Japanese journey in a bucolic setting in western Kyoto, in a former 19th-century villa on the banks of the Katsuma River. You'll feel like you're living in a silk-screen painting, with pebble paths in the pines passing waterfalls. Rooms blend ryokan traditions and cedar-wood onsen baths with flat-screen TVs. Best are your neighbors, a full bamboo forest and famed ancient temples to explore.
People Love Modern Adventure's Japan
Book Japan with Michael Cimarusti
$
9,000
Per person
Based on double occupancy
Can't travel on these dates?
Call us at
+1 (855) 219-8018
Questions?
That's OK, we have answers. Read our FAQs below. Or text or call us at +1 (855) 219-8018 to speak with a Modern Adventure Trip Specialist.
What does the price include?

Six nights at unique four- and five-star accommodations; private travel for all day trips and excursions; departure airport transfer; private tours with local guides and cultural experts; exclusive VIP access and tastings; guided activities, adventures and expeditions; entrance fees; daily breakfasts, most lunches and dinners; local beverages with meals.

What does the price not include?

International roundtrip airfare; travel insurance; transportation to the trip's starting point; activities not included in the trip itinerary; hotel incidentals including room service, laundry service and hotel bar tabs; food and beverages not included in itinerary; gratuity for tour leader.

Where does the trip start and end?

Our adventure begins at 9:00am on Monday, September 7, 2020 at the Kanra Hotel in Kyoto, Japan. The closest airport is the Kansai International Airport (KIX). We recommend arriving on or before September 6 to ensure you're at our starting point on time.

Our adventure ends on Sunday, September 13, 2020 in Kyoto, Japan. The closest airport is the Kansai International Airport (KIX). Your flight home should be scheduled to depart at 2:00pm or later from here.

What travel documents are needed?

US citizens are not required to have a visa for tourist visits to Japan for visits under 90 days, however they are required to show a valid US passport. It is recommended that your passport is valid for six months after your travels are over. 

Do I need to pay a solo traveler supplement?

For solo travelers, there is a $2,250 single-supplement fee—paid at the time of booking to secure a private room. If you would like us to pair you with a roommate, that option may be available upon checkout—these spots are limited and available on a first-come, first-served basis.

Who is going on this trip?

This adventure has a maximum of 12 guests. Our experiences are fun and inclusive and you can expect to be joined by a diverse group in terms of age, background and interests—including solo travelers, couples and friends traveling together. This adventure is for travelers age 18 and above.

Who is leading this trip?

This trip is led by an expert Modern Adventure trip leader. They're an experienced travel guide, a representative of Modern Adventure and your go-to person for questions or concerns on the trip. We'll be joined throughout our adventure by local, expert guides who are deeply knowledgeable with respect to local cultures, customs and history and are passionate about sharing that with us.

What is the cancellation policy?

You may cancel on or before May 10, 2020 and receive a full refund minus a $500 per-person service fee. If you cancel between May 11, 2020 and July 08, 2020, there is a 50% cancellation fee. On or after July 09, 2020 there is a 100% cancellation fee. We highly recommend purchasing travel insurance as we are not able to make exceptions to this policy in cases of family/medical emergency or cases of the trip being canceled (See our Terms and Conditions for full details).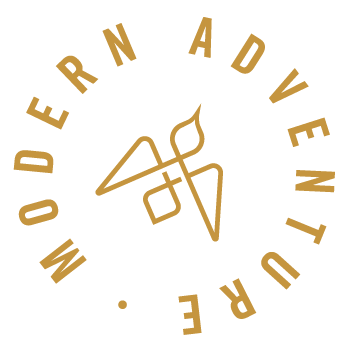 We're at your service.
Speak with a Modern Adventure Trip Specialist.
Text or call us at +1 (855) 219-8018