Campania & Amalfi with The Kindreds
One Departure Only | June 6 - 12, 2020
Unforgettable Italy
Immerse yourself in the true Italian experience with Joe and Katy Kindred
June 6 - 12, 2020
SOLD OUT - Call to join waitlist
7 Days, 6 Nights
The best of Naples, Amalfi Coast and the Campania wine region
Price from
$
5,750
per person, based on double occupancy
You bite into the best pizza you've ever tasted, fresh out of the oven. You're in the birthplace of it, after all, and you're making it from scratch… fresh basil, flavorful mozzarella, a perfectly charred and bubbly crust. It's an Italian adventure kicking off the best way possible. Next, you're traveling the spectacular coastline, face-to-face with ancient history, touring Medieval villages and sipping wine in one of the Italy's most spectacular wine regions. This is the Italy of your dreams, and it starts right here. 
With you are Joe and Katy Kindred, the culinary couple behind North Carolina's Kindred and Hello, Sailor restaurants. Joe's racked up multiple James Beard nominations, and Katy's an accomplished sommelier who's played just about every role in the industry. Their food is a marriage of world travel inspiration and home-style Southern cooking. And Italy holds a special place in their hearts⁠—it's where they were engaged and started to think about planting some roots.
If you want to venture into iconic Italy, but do it like a local, this is the trip for you. You'll find mouthwatering flavors, beautiful beaches and soaring scenery—and that's only the beginning. This is an adventure of food and wine, heritage, family and authenticity. Join us!
Savor
We'll be in the literal birthplace of pizza, the home of world-class wines and the freshest seafood—and we'll try it all
Meet
Local winemakers, artists, chefs and experts who have honed their craft and want to share their passion with us
Explore
Experience iconic ancient ruins, head off the beaten path, and go deep in one of Italy's most beautiful regions
Connect
With Joe and Katy, with Italy's spectacular cities and culture, and with people as joyful and curious as you!
3 Reasons to Travel with The Kindreds
Joe and Katy Kindred are the culinary power couple behind North Carolina's Kindred and Hello, Sailor. He's been a James Beard semifinalist three consecutive years, while she's led a successful career as a wine director, sommelier and designer. Their travel-inspired dishes tell more than the story of place: they're the story of Joe and Katy.
They're Serious Globetrotters
Travel is as much a part of Joe and Katy's story as the food they serve up. They're consummate examples of people who travel for inspiration and creativity—and for the fun!
Community Matters
Joe and Katy have made a family in North Carolina in more ways than one. Everyone who dines with them seems like a regular, from local artists to the mayor. They weave the fabric of community into everything they do.
Italy is a Celebration
Katy was working for a winemaker in Italy. Joe came to visit, so they rented a Fiat Panda and took an epic road trip through Italy that ended with a spontaneous marriage proposal. "We have not been back to Italy since we were broke and in love, and got engaged. And this time, you're coming with us!"
June 6 - 12, 2020
Naples, Amalfi Coast, Campania Wine Region
Day by Day
Over seven days, we'll travel from Naples to the Amalfi Coast and the Campania wine region. We'll meander ancient villages, cruise and hike the glorious coastline, and dive deep into the region's cuisine and centuries-old vineyards.
Day 1 | June 6
Buongiorno and welcome to Italy! Our day kicks off at Naples' oldest spot for street food, Pignasecca Market. We'll wander this outdoor mercato tasting fresh fruits and pastries, and dig into an Italian favorite, cuoppo Napoletano—because how else would you eat the best fried seafood than in a cone? We'll then work off our treats on a walking tour of Piazza del Plebiscito in the city center, admiring Naples' Royal Palace, Castle Nuovo and the immense Galleria Umberto. This afternoon, we visit the Bourbon Tunnel, an underground viaduct commissioned by King Ferdinand II and filled with decades of marvelous debris, from vintage cars to discarded fascist memorabilia, most dating from its time used as a bomb shelter in World War II.
We end the day at a local artists' grotto nestled in the rock of Capodimonte Hill. In this luxuriously appointed cave, we'll be treated to a traditional Neapolitan feast prepared by our personal gourmet chef, Pasquale Ferraioli, and cheers to our first day together in Italy!
Day 2 | June 7
Naples is the literal birthplace of one of the world's favorite foods—pizza! So we'll start our day with a hands-on pizza making class, learning how to make three classic Neapolitan pizzas: marinara, margherita, and montanara.
Then we're off on an artistic journey through the streets of Naples, accompanied by a local art expert. We'll see collections of street art, including amazing graffiti by the famed and mysterious Banksy. The rest of the day is on our own. Perhaps stroll to the Capodimonte or Archeological Museum, the beautiful Santa Chiara monastery, or see the exquisite marble Cristo Velato in the Cappella Sansevero. Others might choose to have a garment or two made by some of the world's finest tailors—just don't spill any marinara sauce on it.
Day 3 | June 8
Today we trade in ancient metropolis for coastal paradise. First, we stop in Pompeii. Back in 79 AD, this ancient Roman city and nearby communities were buried by mounds of volcanic ash from Mount Vesuvius. We'll get to explore the archeological site and see the incredible impact first-hand. Lunch is at Ristorante Capona, where they provide the quintessential Roman experience, down to traditional attire, before heading farther down the stunning Amalfi coastline.
We end our day's journey in the seaside town of Minori, our home for the next two days. After settling in, we take a quick drive to the cliffside village of Positano. At a beautiful family estate, we'll hike the grounds, walk the gardens and forage for herbs preparing the evening's main event: an unforgettable meal prepared by Joe himself, complete with tasty limoncello made from nearby lemon groves, and Katy pairing our dishes with the best Italian wines. We'll toast to our second destination and marvel at the expansive ocean coastline as the sun goes down.
Day 4 | June 9
The Amalfi Coast is one of Italy's most sought-out travel destinations. Our goal is to dive deep into nature, heading out for a hike on Sentiero degli Dei (Path of the Gods). The name doesn't even do it justice: spectacular craggy coast, crystal blue waters, views that will stick with you forever.
We can do as much or as little of the hike we want, getting picked up in the village of Nocelle and transferring to Positano. This time, we'll get to explore the heart of this incredible Medieval Italian village. Wandering about at our own pace, past colorful buildings seemingly stacked atop one another, brilliant blue and orange umbrellas polka-dotting the pebbly beach, and plenty of boutiques for the perfect keepsake or treat. We'll take the ferry back home to Minori and see the Positano buildings lighting up the coastline as we cruise.
Day 5 | June 10
This morning, we take a ferry to Salerno for a final glimpse at the unforgettable Mediterranean landscape, and then head into Irpinia in Campania. This wine region rivals even well-known Tuscany for producing some of Italy's most respected and significant wines. Winemaking here has been going on since the 13th century BC, and Campania is home to more than a hundred native grapes—they know what they're doing. We'll be led through a taste of the best at Feudi di San Gregorio. This ancient inland vineyard dissects history and science with every varietal they produce. We'll see all the details on a hosted tour, learning the family history, tasting delicious wines with a light lunch, and learning how they've put Irpinia on the map. Once we're appropriately satiated, we'll head to our hotel in Telese Terme, settle in, then go to a nearby eatery for an Italian feast like the locals do.
Day 6 | June 11
After a relaxing morning at our hotel, we'll visit the nearby Medieval town of Sant'Agata de' Goti. Perched high on a bluff overlooking a deep river gorge, this little-known town dates back to the third century BC. Its tight, windy streets obviously weren't made to accommodate modern vehicles—so instead we stroll through the ancient, skinny shoulder-to-shoulder buildings.
Next, we head to Cerreto Sannita to tap into our inner artist. We meet with local praised ceramicist Vincenzo Franco. We'll get a hands-on look at the revered history and process of Italian ceramics, where we'll get to create our own piece using his techniques.
Tonight, we dine at Locanda del Borgo, the Michelin-starred masterpiece that just happens to be connected to our hotel! Chef Luciano Villani will prepare an astonishingly delicious four-course meal using some of the territory's finest ingredients and gastronomical traditions. It's the farewell dinner to define all farewell dinners.
Day 7 | June 12
This morning, we say goodbye to Joe, Katy and the group and transfer to Naples for our departures home—or, maybe continue on our next Italian adventure. Wherever the trail leads us, this experience will live on in memory forever.
Where We Sleep
Authentic, lovingly curated accommodations—we'll relax and unwind along the spectacular coastline and feel like we're part of the magical story of Amalfi and Campania.
Costantinopoli 104
Naples
The beautiful arched window with blue, yellow and red stained glass overlooking this hotel's patio says it all. It's stately, regal, historic and decadent. Located in the historical center of Naples, it's a tranquil escape from the city's hustle and bustle. Traditional details from stonework, elegant tile flooring and sweeping staircases complement all the modern necessities and comforts of an unforgettable stay.
Villa Romana
Minori
Villa Romana feels effortlessly appointed, light and airy. Steps away from town and the beach, it's perfectly situated in the festive, seafront village of Minori. After a full day exploring, relax poolside or enjoy fresh Mediterranean fare in their restaurant overflowing with greenery.
Aquapetra
Telese Terme
Lovingly restored, this 18th-century hamlet is set within 60 acres of brilliant gardens and olive groves. It's a true sanctuary—get pampered and unwind in this undiscovered Eden, with towering greenspaces, cobblestone paths and all the modern comforts including its own Michelin-starred restaurant.
Book Campania & Amalfi with The Kindreds
$
5,750
per person, based on double occupancy
Can't travel on these dates?
Call us at
+1 (855) 219-8018
Questions?
That's OK, we have answers. Read our FAQs below. Or text or call us at +1 (855) 219-8018 to speak with a Modern Adventure Trip Specialist.
What does the price include?

Six nights at four-star boutique properties; private travel for all day trips and excursions; private tours with local guides and cultural experts; exclusive VIP access and tastings; guided activities, adventures and expeditions; entrance fees; daily breakfasts, most lunches and dinners; local beverages with meals; gratuities for local staff.

What does the price not include?

International roundtrip airfare; travel insurance; transportation to the trip's starting point; activities not included in the trip itinerary; hotel incidentals including room service, laundry service and hotel bar tabs; food and beverage not included in itinerary; gratuity for tour leader.

Where does this trip start and end?

Our adventure begins at 10am on Saturday June 6, 2020 at Hotel Costantinopoli 104 in Naples, Italy. The closest airport is the Naples International Airport (NAP). We recommend arriving on or before June 5 to ensure you're at our starting point on time. Our last day is Friday, June 12, 2020. The closest airport is the Naples International Airport (NAP) in Naples, Italy. Your flight home should be scheduled to depart at 12:30pm or later from here.

What travel documents are needed?

US citizens are not required to have a visa for tourist visits to Italy, but are required to show a valid US passport. It is recommended that your passport is valid for six months after your travels are over. For citizens of other countries, please check with the Italian Embassy or Consulate for information and requirements.

Do I need to pay a solo traveler supplement?

For solo travelers, there is a $1,000 single-supplement fee—paid at the time of booking to secure a private room. If you would like us to pair you with a roommate, that option may be available upon checkout—these spots are limited and available on a first-come, first-served basis.

Who is going on this trip?

Our adventures typically have between 10 and 20 guests, and our Modern Adventure Team. Our experiences are fun and inclusive and you can expect to be joined by a diverse group in terms of age, background and interests—including solo travelers, couples and friends traveling together. This adventure is for travelers age 18 and above.

Who is leading this trip?

This trip is led by an expert Modern Adventure Trip Leader. They're an experienced travel guide, a representative of Modern Adventure and your go-to person for questions or concerns on the trip. We'll be joined throughout our adventure by local, expert guides who are deeply knowledgeable with respect to local cultures, customs and history and are passionate about sharing that with us.

What is the cancellation policy?

You may cancel on or before March 2, 2020 and receive a full refund minus a $500 per-person service fee. If you cancel between March 3 and April 6, there is a 50% cancellation fee; on or after April 7 there is a 100% cancellation fee. We highly recommend purchasing travel insurance as we are not able to make exceptions to this policy in cases of family/medical emergency or of the trip being cancelled (see our Terms and Conditions for full details).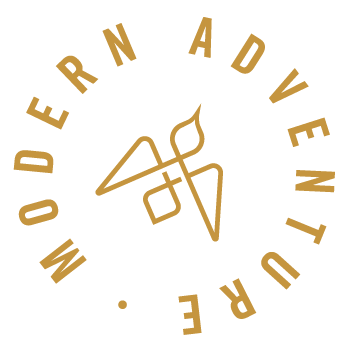 We're at your service.
Speak with a Modern Adventure Trip Specialist.
Text or call us at +1 (855) 219-8018