Burgundy with David Adelsheim
One Departure Only
7 days, 6 nights
Based in Beaune, with day trips throughout the region
Sold Out
Join the waitlist - call or text us at +1 (855) 219-8018
$
0
SOLD OUT - CALL TO JOIN WAITLIST
Sold Out
7 Days in Burgundy with David Adelsheim
The chandelier light twinkles in your glass of grand cru, as a cool whisper of the cloister stones brushes against your skin like a 750-year-old caress. You're in one of the world's most exclusive wine clubs for a night, capping several days of tasting, learning, savoring and exploring the best of Burgundy (from truffle hunts to hot-air balloon rides!). You sip your velvety red – chosen from caged cellars of this ancient building – and let it linger in your mouth for a moment. It's Burgundy, but a vintner legend traveling with you discusses its Oregon connection. Before the night's done you know you'll never taste a Pinot noir the same way again…
Your companion on this incredible trip is David Adelsheim, a true pioneer of Oregon wine. Over the week, you'll become connected to his Burgundy. This is the region where he learned from the masters and developed his knowledge that he would bring to the new world. You'll be taught by David and his friends (many of whom are among the finest winemakers in the region), but you'll also laugh with them, dine with them, and explore the fine details of the region together, in ways no other traveler can.
If you love wine, this incredible trip is for you. If you consider yourself a foodie or are fascinated by how history links unlikely places together, you'll relish every minute of this voyage. David will impart his passion for wines and no matter how much of an aficionado you are, you'll come back with a deeper knowledge of and appreciation for Burgundy and Oregon vintages.
Celebrate
A singular opportunity to meet, learn, laugh and drink with top vintners and wine lovers.
Savor
Fine wines, fresh-picked truffles, cheeses and exquisite regional cuisine.
Honor
The fine art of winemaking and the deep link between Burgundy's and Oregon's roots.
Explore
The French countryside, stunning chateaux, markets and Medieval cobblestone villages.
3 Reasons to Travel with David Adelsheim
Simply put, David is a pioneer of Oregon wine, one of the visionaries who, in the early 1970s, established Oregon as a world-class wine region. His French connection began by interning in Beaune at the experimental winery, Lycée Viticol, to discover the secrets of Pinot noir - but found the real secret is the place itself. We love David for his optimistic energy and endless curiosity – and his mastery of creating a perfectly textured glass of wine.
His Passion
David doesn't consider himself a visionary - he never envisioned a successful wine industry like what exists today. But his passion and drive helped transform Oregon into one of the world's premiere winemaking regions.
His Roots
Pinot noir's ancestral lands are in Burgundy, so is David's sense of winemaking. On our trip we'll visit the places – and meet some of the people – who've inspired his approach to wine.
His Creativity
David's always searching for something new. Or as he puts it, "it's in our DNA always to ask what the next great challenge is going to be."
May 25 - 31, 2019
Beaune | Dijon | Burgundy
Day by Day
This joyous week of Burgundy means frequent tastings at exclusive wineries handpicked by David Adelsheim, along with cultural immersions as we learn to make Dijon mustard, go truffle hunting, and take it all in by hot-air balloon.
Day 1 | May 25
Bienvenue to Burgundy! It's market day so we join the locals coming from nearby villages to peruse foraged mushrooms, barrels of cured olives, sausages direct from the charcuterie farms, and even the odd table of antiques. Next is lunch at Château de Gilly, a former residence of Cistercian monks dating back to the 14th century.
After lunch, enjoy a visit and tasting of subtle, complex wine in a Côte de Nuits domain. Then we explore Clos de Vougeot, a 12th-century, monk-built chateau majestically situated in the country's largest walled vineyard. It's also home of the Confrérie des Chevaliers  du Tastevin, an 85-year-old fraternity of Burgundy wine lovers who award the best local wines with their seal of approval – an incredible honor.
We'll end our first day with dinner at an intimate local auberge before settling into our hotel, warmed with good wine and company.
Day 2 | May 26
Today we discover Burgundy's countryside charm. We cruise on e-bikes, climbing up gentle hills and cycling between rows of grapevines and by hamlets of red-roofed stone cottages. We naturally stop to taste wines at a few chateaux, before finishing with a luxurious countryside picnic with a full spread of regional delights.
In the afternoon, we visit Beaune's 15th-century wine cellars of a Gothic hospital-turned museum, the Hospices de Beaune.
Dinner is a private affair in a 15th-century, turreted castle, Chateau de la Cree! We've arranged for the grounds to be entirely ours, with time to explore underground cellars and take moonlit strolls among the vines.
Day 3 | May 27
Today is about France's ultimate pairing: wine and cheese. Heading south from Beaune, we'll stop en route to visit a local cheese farm, learning how Burgundian "washed rind" cheeses are made and savoring the creamy, mild to strong specialties with crusty bread and, of course, wine.  Afterwards, we will continue on to the Roche de Solutre, a prehistoric site and giant rock outcropping jutting up from vineyards and Roman roads, then drive into Pouilly-Fuisse, a region know for ripe, powerful whites (jazz icon Charles Mingus loved them).
We'll have an exclusive tasting at Chateau des Quarts and meet with founders Olivier Merlin and Dominique Lafon. After a leisurely lunch, we'll head back to Beaune, where you have the evening to dine in one of the town's many atmospheric brasseries.
Day 4 | May 28
Today we achieve the pinnacle of DIY gastronomy. We head by foot into hazel, hornbeam and black pine forests to root out the most special of funguses: the black truffle. Digging in the soft soil this morning – with an enthusiastic truffle-hunting dog in tow – will inspire plenty of laughter and connection to nature. 
After a lunch of fungi-inspired delights, we return to Beaune to taste the rich Burgundy flavors of six emblematic wines at Maison Jadot, and get a private visit their barrel-filled cellars, Beaune's most ancient.
Dinner will be another private – and grand – affair at the majestic Chateau Meursault. Its cellars date back to the 12th century and hold 800,000 bottles of wine! We finish with a low-key ramble around its beautiful, fountain-filled grounds.
Day 5 | May 29
We've covered so much ground that it's time to see it from high above by balloon on a morning flight with big Burgundy views. We'll slowly drift over red-roofed country homes and fairytale chateaux, over craggy stone walls, rows of luscious grape vines, and dark bouquets of trees where – we now know – truffles hide out. We gently reach the ground, where glasses of sparkling Crémant de Bourgogne greet us for a celebratory toast before returning to Beaune, where you'll have time to lunch at your leisure.
After this extraordinary morning, we'll spend an afternoon focused on local flavors, beginning with a tour and lesson at La Moutarderie Edmond Fallot, discovering how Dijon's iconic mustard is made. Next, we'll visit some old friends of David's at Maison Drouhin, a familiar name to Oregonians, tasting the wines and learning about the similarity between these French mades and Oregon ones.  You're free this evening in Beaune, to dine and wander the cobblestone streets under moon glow.
Day 6 | May 30
Today we explore Dijon, famed for its sites, its food, its history (and, yes, its mustard!). Strolling past cathedrals, gardens and gated townhouses, we hit the city's lively 19th-century covered market whose architecture is reminiscent of the Eiffel Tower. Laughter and conversation fill the air as we sample the city's famous pain d'epice (French-style gingerbread) that whets our appetite for a traditional Dijonaise lunch at a beloved bistro just past its 150th birthday. 
Back in Beaune we taste the lively and stylish wines at Bouchard Pere et Fils, which preps our palette for an extraordinary evening. Dinner is served under the buttressed ceilings of the cloisters in the 1243 Bourgogne Society, the most exclusive wine club in the world. A Michelin Star chef prepares our meal as we connect the dots of our trip to this exclusive dinner that any Burgundy aficionado would die for. Our bragging rights have been well and truly earned!
Day 7 | May 31
Sadly, we bid each other adieu today. After breakfast at the hotel, we pack up our wines and start the voyage home by driving back to Paris with our new friends and even more memories from this unreal week in Burgundy. Bon voyage!
Where We Sleep
The easy elegance, family-run service and heritage of Hotel Le Cep show off the best of Burgundy. It's no wonder that it's become a Beaune institution.
Hotel Le Cep
Beaune
Two 16th-century mansions were united via their courtyards to form the exquisite, wine-centric Hotel Le Cep. You'll feel the heartbeat of Beaune here and be steps away from the city's top sights and shopping, all within historic architecture that dates as far back as the Middle Ages.
Hotel Le Cep's lauded spa, tree-shaded courtyard and subterranean caveaux make the hotel itself a place to explore. You'll be surrounded by lush antiques but the rooms have plenty of modern comforts to create a restful place to relax and unwind each day.
Book Burgundy with David Adelsheim
$
0
SOLD OUT - CALL TO JOIN WAITLIST
Can't travel on these dates?
Call us at
+1 (855) 219-8018
Questions?
That's OK, we have answers. Read our FAQs below. Or text or call us at +1 (855) 219-8018 to speak with a Modern Adventure Trip Specialist.
What does the price include?

Six nights at a unique 5-star accommodation; private travel for all day trips and excursions; departure airport transfer; private tours with locals guides and cultural experts; exclusive VIP access and tastings; guided activities, adventures and expeditions; entrance fees; daily breakfasts, most lunches and dinners; local beverages with meals; gratuities for local staff.

What does the price not include?

International roundtrip airfare; travel insurance; transportation to the trip start; activities not included in the trip itinerary; hotel incidentals including room service, laundry service and hotel bar tabs; food and beverage not included in itinerary; gratuity for tour leader.

Who is going on this trip?

We limit the group to no more than 20 adventurers. You can expect to be joined by a range of fellow travelers in terms of age, background and configuration – including solo travelers, couples and friends traveling together. Our experiences are about being fun and inclusive.

What is the cancellation policy?

You may cancel up to 96 days prior to the scheduled departure date and receive a full refund minus a $500 per-person service fee. If you cancel between 95 and 61 days in advance, there is a 50% cancellation fee. Within 60 days or less of departure there is a 100% cancellation fee. We highly recommend purchasing travel insurance as we are not able to make exceptions to this policy. (See our Terms and Conditions for full details.)

Do I need to pay a solo traveler supplement?

Yes, there is a $1,200 supplement for solo travelers, to be paid at the time of checkout. If you are a single traveler willing to share a double room with another traveler of the same gender, we will do our best to accommodate this request. Please note, if we are unable to find a suitable roommate for you, you will be charged the standard $1,200 supplement to secure a single room. Also note: There are a limited number of single accommodations available on this trip, regardless of a customer's willingness to pay the supplement. If you prefer a single room, we recommend booking as soon as possible to secure it.

What travel documents are needed?

US citizens are not required to have a visa for stays in France under 90 days. Just bring a valid US passport. For citizens of other countries, please check with the French Embassy or Consulate for information and requirements.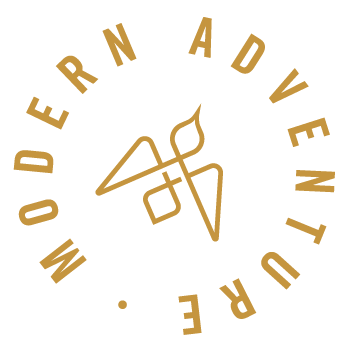 We're at your service.
Speak with a Modern Adventure Trip Specialist.
Text or call us at +1 (855) 219-8018