Oregon with Adelsheim Vineyard
One Departure Only | October 7 - 11, 2020
Celebrate Oregon's Heritage
Sip and savor the best of Oregon with Adelsheim Vineyard
October 7 - 11, 2020
Book soon—spots are extremely limited!
5 Days, 4 Nights
Best of the Willamette Valley, wine country and the Oregon coast
Price from
$
3,100
per person, based on double occupancy
You're among grapevines sipping the best Pinot noir you've ever tasted, mere inches away from where it was sourced. The bustling city and ocean are both just a stone's throw away but you're in a different world. This isn't France, Germany, Argentina, even Napa. This is wine country the Oregon way. The people who planted these grapes 50 years ago were considered crazy. They were laughed at for the idea that quality wines could be produced here. How wrong those naysayers were. You raise a glass and toast the true pioneers of Oregon.
If you love celebrating heritage, craftsmanship and the art of fine wine, this trip is for you. If you dream of valleys overflowing with vineyards and an otherworldly coastline, join us. Come to the Pacific Wonderland and appreciate it as only a true Oregonian could.
Explore
Vineyards of the Willamette Valley, Oregon wine country, and the awe-inspiring Pacific coast from Netarts Bay to Cannon Beach
VIP Access
Exclusive private tours and tastings, plus dinner at David Adelsheim's home with wines from his personal cellar
Savor
The freshest oysters, the most delicious Pinot noirs, beachside bonfires and bubbles, artisan salts and craft beers
Connect
With vintners and winemakers, local chefs, and with Adelsheim members as curious and joyful as you!
Adelsheim Vineyard
Adelsheim Vineyard produces world-class wines with an optimistic spirit and steadfast stewardship of the land. As a founding winery of the Willamette Valley and Chehalem Mountains' first winery, Adelsheim has played an instrumental role in nearly every aspect of the Oregon wine story. Travel with us, and be a part of ours.
Oregon Pinot noirs and Chardonnays are world-famous, justly so. Join us for exclusive private tastings.
October 7 - 11, 2020 McMinnville, Cannon Beach
Oregon is an inspiration of landscapes, food, and pioneering spirits.
Day by Day
Oregon at its finest. This two-part journey highlights the best of the state, from the rolling fields of the Willamette Valley to the lush and dramatic coastline. Enjoy private tours and tastings at vineyards, experience the magic of the land at harvest time and taste oysters fresh from the Pacific.
Day 1 | October 7
Welcome to Oregon, the Pacific wonderland of America! Today we celebrate farm-to-table craftsmanship in McMinnville, a charming little town in the heart of the Willamette Valley with no shortage of exceptional cuisine and premium pinots. It's harvest season, and there's no better place to start than Soter Vineyards, a 240-acre biodynamic farm with animals and over 200 varieties of fruit, veggies, flowers and herbs. Head chef Sara Hauman will lead us in a family-style provisional tasting featuring ingredients sourced right from the beautiful property. Of course, we'll pair our bites with some of Soter's favorite wines for just the occasion. And with that, as the sun sets over the valley's bucolic hills, we toast to our adventure ahead.
Day 2 | October 8
After breakfast we head to Domaine Drouhin, to celebrate French soul on Oregon soil. The Drouhin family's winemaking roots were planted in Burgundy in the 1880s. In the 1970s they recognized it was Oregon, more so than California, whose soils and climate could unlock the potential of Pinot noir in the United States. In the 1980s Véronique Drouhin, granddaughter of the founder, came to Oregon and worked with David Adelsheim on a harvest.
Next, it's Hazelfern Cellars for lunch and a look at a newer winery, started by Bryan and Laura Laing in their Portland basement and now an award-winning go-to for the historic farmhouse setting and delicious farm meals. We close with a private tour of AdelsheimVineyard, started by David Adelsheim back in the 1970s as the first winery in the Chehalem Mountains appellation. Adelsheim winemaker, Gina Hennon, will take us through the process and finish with a dinner at the home of David Adelsheim and Eugenia Keegan. Hosting along with them is a Portland-based husband-wife-duo crafting food that makes wine the star of the show. What they're pairing tonight? Only the finest library wines from David's private cellar.
Day 3 | October 9
From the country to the coast. Our first stop today will be Netarts Bay for a taste of the true salt of the earth. We'll join the artisans from Jacobsen Salt Co. for a private tour of their salt works, and a tasting event featuring local oysters and Adelsheim wines. It doesn't get any fresher than this.
After a fresh seafood lunch at local Oceanside favorite, Rosanna's, we'll head north up the coastline to Cannon Beach. We'll check into our hotel just steps away from the ocean, then take the evening and dinner for ourselves in our seaside homebase.
Day 4 | October 10
Start off the day with stunning ocean views. After breakfast, we'll head out on an easy 4.5-mile hike up to Cape Falcon, where towering forest greenery gives way to a sprawling dramatic coastline high above the crashing waves. 
We'll get the afternoon to check out Cannon Beach a bit more: explore the pristine beach and marine life around Haystack Rock, or just pop along the shops and galleries. Just be sure to work up an appetite for what's next. Take a break from high-class wines for some spectacular local craft brews with a private tour at Public Coast Brewing Co. Dinner at the brewery will be cooked specially for us by local executive chef Josh Archibald with ingredients sourced from Public Coast's very own farms. We'll round out the day with a beach bonfire. Stargaze, bubbles in one hand, a s'more in the other, and reflect on the last bit of salty air and pristine views.
Day 5 | October 11
After a farewell breakfast, we'll head to Portland and say goodbye to this true Pacific Wonderland. Our time together may be over, but we leave with new bonds made with our fellow adventurers, and with our palates enlightened and our spirits recharged.
Where We Sleep
The heart and soul of wine country and a cozy beachfront resort: Our boutique hotels reflect the beauty and spirit of Oregon.
Atticus Hotel
McMinnville
An intimate stay on the doorstep of wine country, the Atticus boasts local artwork and brands throughout its 36 spacious modern rooms. Every angle is carefully curated—down to their Pendleton wool bathrobes you'll never want to take off. Enjoy Oregon luxury in its purest form.
Surfsand Resort
Cannon Beach
Wake up to the gentle rhythms of the Pacific Ocean, with sweeping views of iconic Haystack Rock. At the Surfsand, you're steps away from a sprawling sandy coastline and the local shops and restaurants that make Cannon Beach a go-to for any true Portlander. If the beach somehow isn't relaxing enough, the on-site massages and sauna will be.
Book Oregon with Adelsheim Vineyard
$
3,100
per person, based on double occupancy
Can't travel on these dates?
Call us at
+1 (855) 219-8018
Questions?
That's OK, we have answers. Read our FAQs below. Or text or call us at +1 (855) 219-8018 to speak with a Modern Adventure Trip Specialist.
What does the price include?

Four nights at unique accommodations; private travel for all day trips and excursions; departure airport transfer; private tours with local guides and cultural experts; exclusive VIP access and tastings; guided activities, adventures and expeditions; entrance fees; daily breakfasts, most lunches and dinners; local beverages with meals.

What does the price not include?

Roundtrip airfare to and from Oregon; travel insurance; transportation to the trip's starting point; activities not included in the trip itinerary; hotel incidentals including room service, laundry service and hotel bar tabs; food and beverages not included in itinerary; gratuity for tour leader.

Where does the trip start and end?

Our adventure begins at 2:00pm on Wednesday, October 7, 2020 at the Atticus Hotel in McMinnville, Oregon. The closest airport is the Portland International Airport (PDX), in Portland Oregon. We recommend arriving on flights that land before 12:00pm on October 7, 2020  to ensure you're at our starting point on time.

Our adventure ends on Sunday, October 11, 2020 in Portland. The closest airport is the Portland International Airport (PDX). Your flight home should be scheduled to depart at 2:00pm or later from here. For guests who depart later in the evening a group dinner will be offered at Bullard.

What travel documents are needed?

US citizens and residents should check the TSA's website for requirements and acceptable ID for domestic air travel. Some State issued IDs may no longer meet TSA standards. If you are a Non-US Citizen traveling to Oregon, visit the US Consulate or Embassy for requirements and information about passports and visas.

Do I need to pay a solo traveler supplement?

For solo travelers, there is a $900 single-supplement fee—paid at the time of booking to secure a private room. If you would like us to pair you with a roommate, that option may be available upon checkout—these spots are limited and available on a first-come, first-served basis.

Who is going on this trip?

Our adventures typically have between 10 and 20 guests, and our Modern Adventure Team. Our experiences are fun and inclusive and you can expect to be joined by a diverse group in terms of age, background and interests—including solo travelers, couples and friends traveling together. This adventure is for travelers age 21 and above.

Who is leading this trip?

This trip is led by an expert Modern Adventure trip leader. They're an experienced travel guide, a representative of Modern Adventure and your go-to person for questions or concerns on the trip. We'll be joined throughout our adventure by local, expert guides who are deeply knowledgeable with respect to local cultures, customs and history and are passionate about sharing that with us.

What is the cancellation policy?

You may cancel on or before June 9, 2020 and receive a full refund minus a $500 per-person service fee. If you cancel between June 10 and August 7, there is a 50% cancellation fee. On or after August 8 there is a 100% cancellation fee. We highly recommend purchasing travel insurance as we are not able to make exceptions to this policy in cases of family/medical emergency or cases of the trip being canceled (See our Terms and Conditions for full details).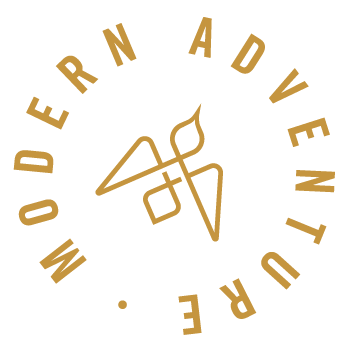 We're at your service.
Speak with a Modern Adventure Trip Specialist.
Text or call us at +1 (855) 219-8018