Alaska: Deep Backcountry
New 2020 Dates Now Available
Alaska of Your Dreams
Float planes, bush planes, and pristine wilderness
2020 Departure Dates
July 18 - 24, 2020
August 8 - 14, 2020 - 2 spots left!
Exclusive Access
Each departure limited to just 10 people, to maximize our backcountry access
Price from
$
4,700
Per person, based on shared tent/cabin accommodation
You could stare for hours and still be awe-struck by the vastness of the landscape. You're deep into Alaska's Katmai National Park—the most remote corner of a remote expanse famed for its wild brown (grizzly) bears. You journeyed here by float plane to hike from pristine lakes in volcano territory, over tundra squeezed by snowcapped peaks, to campsites on the shores of glacial lakes. As you stare off into mirrored lakes at the scenery beyond, it hits you: This time, you are the trailblazer.
This epic seven-day adventure reaches rarely seen corners of some of Alaska's wildest national parks. This is an entirely new route created—no exaggeration—just for us by a guide who's lived here 25 years. We have prime access to Katmai and Lake Clark national parks with seasoned guides, expedition-worthy camping gear, great backcountry cooking, and the final reward of lakeside cabins you won't want to leave.
These parks are only 90 minutes from Anchorage, but so remote they're rarely visited. We travel by float plane to go deeper, camping and trekking in nature at its most pristine. Our fine-tuned backcountry menu is award-winning, so we'll eat well and celebrate each day with a backcountry feast. Join us and blaze your own trails in the country that makes Alaska "Alaska."
Alaska Backcountry Highlights
Who It's For
If you want to immerse yourself in wilderness this trip is for you. We'll be deep in rarely visited parts of Alaska, accessed only by float plane. We'll hike through untouched wilderness, camping along clear streams, and backpacking in areas rarely seen by hikers.
Activity Level: Hard
We'll cover about 6 miles a day, with up to 2,000 feet of elevation gain/loss. Our hikes take us off-trail through steep and uneven terrain. This trek is accessible for most age levels who maintain good physical fitness and are prepared for the demands of backcountry hiking.
How We Travel
This trek is led by expert local guides with deep experience in Alaska's backcountry. Most gear is provided for us. We'll sleep in expedition-quality tents and help set up camp each day. We'll carry backpacks (30-40lbs) with our individual gear and a portion of the group gear. Our guides prepare all meals.
The Reason
True wilderness. Epic exploration. Deep backcountry. Cultural immersion. We've scoured the earth for hidden gems and invite you to join us on one of these exclusive trips designed by Modern Adventure in collaboration with BACKPACKER magazine. Let's explore the trails less traveled, together.
Deep Backcountry
Katmai & Lake Clark National Parks
Day by Day
Backcountry Alaska gets real wild, in the remotest corners of Katmai and Lake Clark national parks. Floatplanes, lakeside campsites and pristine wilderness. Although we'll use this itinerary as a guide, circumstances like weather conditions, individual ability, and safety may cause us to deviate or impact what type of wildlife we see. Out here, we roll with what Mother Nature gives us—that's true Alaska.
Day 1
The adventure begins! We meet in Anchorage, check our gear, then head out on a gorgeous plane ride down the wild coast of the peninsula. After a stop for lunch on Lake Clark's shores, we fly again, this time over moraine, snaking freshwater rivers, sprawling snow-capped mountains and glacial lakes into the remote north corner of the remote Katmai National Park to begin our exploits in the serious Alaskan wild — over 4 million acres of spruce forests, rushing rivers and wild mountains.
We'll set up camp on the reddish banks of Iron Springs Lake, a large acidic lake with high aluminum content reminding you we are in volcano country. We'll have a short day hike to get acquainted with our new backcountry home, then have dinner and rest up for the beginning of our first leg: a three-day trek to Mirror Lake.
Day 1: 3 miles, 2 hours hiking, 1,000′ elevation gain
Days 2 - 4
Getting to our remote Katmai destination takes three days of pristine backcountry hiking (don't worry, it's not grueling enough to divert attention from the wildlife and beauty). From our camp at Iron Springs Lake, we eat up then head out onto the tundra, watching for herds of caribou, eagles soaring, and grizzly bears. This night we'll set up camp on a lake and relax.
The next morning, we rise early for a hot breakfast, then hike past small spring-fed lakes and creeks to the Moraine Creek headwaters. On our final day's walk to Mirror Lake, our route rises in broad tundra surrounded by spectacular peaks, which we admire while snacking on dried fruit and energy bars we pack along. The reward is just ahead, where we camp, beachside on the scenic windswept Mirror Lake. We'll be happy to have two nights here.
Day 2: 7 miles, 5.5 hours, 1,200′ gain
Day 3: 7 miles, 5 hours, 500′ gain
Day 4: 7 miles, 8 hours, 1,500′ gain
Day 5
We have a full day at this surreal spot on Mirror Lake—many miles and a world away from any other people. We'll take daypacks to ramble along Funnel Creek. Here, up on the ridge, we'll look for grizzly bears roaming the creek as well as birds of prey and other wildlife. At night we'll take in the twinkling stars in a place very, very few people have ever seen. This is truly special.
Day 5: 12 miles, 8 hours, 400′ gain
Day 6
Katmai isn't the only patch of remote glory on the peninsula. Today we'll rise for breakfast, then hear something surprising: our float plane, descending to Mirror Lake. Our float plane will take us to Farm Lodge's lakeside cabins at Port Alsworth, on the namesake lake of Lake Clark National Park. Bigger than Connecticut (and a national park only since 1980), Lake Clark sees just a few thousand visitors a year, often coming to paddle in the paradise of the lake.
First, let's be honest, we'll hit the showers then have time to explore, hike or paddle on the lake before gathering for a celebratory dinner of home-cooked Alaskan fare.
Day 7
Alas, our time in this patch of paradise is over. We pack up for our flight back to Anchorage, bid a fond farewell to our new group of friends, bonded over Alaska's great wild, with backcountry memories to share for years to come. Until next time!
Where We Sleep
Our Alaska is backcountry camping on mountain-rimmed tundra and lakeside beaches, plus a grand finale of luxurious cabins at an all-timer location.
Katmai National Park
Days 1 - 5: Backcountry Camping
For Days 1 thru 5, we'll camp in the backcountry. We provide expedition-quality tents and trekking poles, along with group-size tarp shelters and all the gear we need to camp safe and comfortable—plus an array of portable cookery for camp-kitchen feasts of seriously delicious cuisine (from reindeer rotini to Shanghai noodles).
Lake Clark National Park
Day 6: Farm Lodge
We spend Days 6 and 7 at the remote, incredibly scenic Farm Lodge, located in Port Alsworth at the headwaters of Lake Clark. The Farm Lodge is a worthy reward after several days of trekking. Cabins face the water, neatly reflecting the mountain peaks that rim the lake. We'll have options to hike, raft or look for wildlife here, plus seriously fresh home-cooking for our final feast.
Book Alaska: Deep Backcountry
Options
Number of Travelers
Price from
$
4,700
Per person, based on shared tent/cabin accommodation
Can't travel on these dates?
Call us at
+1 (855) 219-8018
Questions?
That's OK, we have answers. Read our FAQs below. Or text or call us at +1 (855) 219-8018 to speak with a Modern Adventure Trip Specialist.
What is included in this trip?

Accommodations for six nights; internal bush flights and float plane flights; ground transportation as a group; all meals and beverages; group supplies—group sized tarp shelters, cooking equipment and utensils, toilet supplies, satellite phones, maps; GPS; medical kit, rescue equipment; trekking poles; entrance fees for national parks; and gratuities for expedition guides. We will be joined for this adventure by up to two expert expedition guides. Each guide is medically certified as a Wilderness First Responder and is highly qualified in all necessary skills to safely travel throughout Alaska's vast wilderness.

How difficult is this trip?

This is considered a moderately difficult backcountry backpacking adventure. You will be backpacking and hiking off-trail over steep, hilly, and uneven terrain, often covering more than six miles in a day with up to 2000′ of elevation gain/loss. Our longest day will be hiking 12 miles with a daypack. You may encounter short stretches of thick vegetation and may also experience Alaska's diverse selection of insect species. You will be camping in a very remote wilderness, sleeping in tents, relieving yourself in places with a stunning view, and sometimes enjoying all of the above in the rain. Our support staff will be with us for the entirety of the adventure helping us carry group supplies and helping us see the true Alaskan experience.

What are the arrival & departure details?

Please note there are multiple departures for this adventure. We recommend you arrive at the Anchorage International Airport (ANC) in Anchorage, Alaska the day prior to Day One. You must be at The Lakefront Anchorage Hotel at 8:30am on Day One. On the last day of the trip you may book your flights home departing from ANC at any time after 7:30pm.

What are the accommodations on this adventure?

For the five nights we camp in the wilderness Modern Adventure provides expedition quality double-occupancy tents, as well as group-sized tarp shelters for enjoying meals in. Not only does including the finest equipment make camp life more comfortable, it also adds a level of safety to trips that could otherwise be relentlessly unforgiving to the unprepared. We'll also enjoy our last night on this trip at Farm Lodge, a remote lodge in Port Alsworth on the shore of Lake Clark.

Who is going on this trip?

This adventure is recommended for travelers aged 18 and above who are in excellent health and have previous experience with backpacking. You will be expected to load and unload your own gear, carry a portion of the group gear, and manage your own physical comfort and well-being. Pre-trip physical conditioning should begin no later than 2 months before departure and should include walking or hiking, preferably with loaded backpack of 30-40 lbs. This adventure will be limited to no more than 10 fellow adventurers and your Modern Adventure team.

What if I am a solo traveler?

Prices are based on double occupancy – if you would like to be paired up with a roommate you should choose 'Single-willing-to-share' at check out. Modern Adventure will pair you up with a roommate of the same gender to share a tent & lodge accommodations with. If you are a solo traveler and want to have your own accommodations, a $750 supplement will apply at checkout – these spots are very limited due to the type of accommodations on backcountry backpacking adventures (tents & remote lodges) and are available on a first-come, first-serve basis.

What travel documents are needed?

US citizens and residents should check the TSA's website for requirements and acceptable ID for domestic air travel. Some State issued IDs may no longer meet TSA standards. If you are a Non-US Citizen traveling to Alaska, visit the US Consulate or Embassy for requirements and information about passports & visas.

What does the price not include?

Roundtrip airfare to/from Alaska; travel insurance; transportation to the trip's meeting point; activities not included in the trip itinerary; lodge incidentals; personal gear – sleeping bags & mats, backpacking packs, camping chair, personal items & clothing; gratuity for tour leader.

What is the cancellation policy?

You may cancel up to 96 days prior to the scheduled departure date and receive a full refund minus a $500 per-person service fee. If you cancel between 95 and 61 days in advance, there is a 50% cancellation fee. Within 60 days or less from departure there is a 100% cancellation fee. We highly recommend purchasing travel insurance as we are not able to make exceptions to this policy in cases of family/medical emergency or cases of the trip being canceled (See our Terms and Conditions for full details).

How much can the itinerary change?

While we do our best to follow our itineraries, certain factors may cause our guides to deviate. These considerations could include weather conditions, group preference, individual ability, safety, or unforeseeable circumstances—what many call "The Alaska Factor." Flight times into and out of the wilderness may also vary based on any number of similar factors, as well as our opportunity to view wildlife. Like any adventure, approach our time in Alaska with an open mind!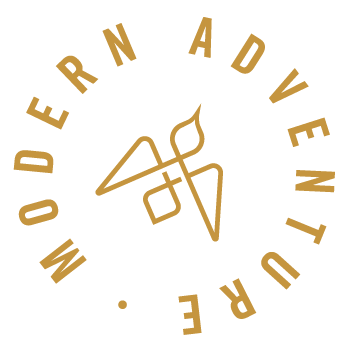 We're at your service.
Speak with a Modern Adventure Trip Specialist.
Text or call us at +1 (855) 219-8018