Yucatán with Claudette Zepeda
One Departure Only | April 28 - May 4, 2020
Yucatán Heart & Soul
Pyramids, beaches, art and cuisine⁠ with award-winning chef Claudette Zepeda
April 28 - May 4, 2020
One departure only—book early, spots are limited
7 Days, 6 Nights
Best of the Yucatán from Mérida to Chichén Ítza, Celestún and Uxmal to Campeche
Price from
$
3,500
per person, based on double occupancy
This is the Yucatán you've been waiting for. You've traveled through a jungle of trees by traditional horse cart to a cavernous cenote, for an unforgettable swim in its surreal crystal-clear waters. Your lunch is a smoky pork that's been roasting all day, Yucatán-style, in a pit near ancient Mayan pyramids where iguanas bask in the sun. You've met local artists in their home studios, and explored the region's vibrant colonial towns. And you're savoring it open-air, on the coast, in the sea breeze, before returning to your 300-year-old hacienda hotel for a star-lit cocktail. Mexico is simply the best. 
It's not just a vacation to Mexico⁠—it's a seven-day discovery of one of the world's most delicious destinations with celebrated chef Claudette Zepeda. Together we'll experience the true flavors of the Yucatán—including an incredible meal prepared by Claudette herself—guided by her infectious love of Mexican and Yucatecan culture and cuisine.
This journey is perfect if you love true cultural immersion, good company and really, really good food. Join us for a dose of Mexico few outsiders experience. Claudette Zepeda is on a mission to share what makes the Yucatán's so deeply special, eat all the tastiest foods, and have the best-possible time while doing it. Join us!
Savor
Traditional flavors, the freshest seafood, specially prepared Yucatecan feasts
Explore
Pyramids of Chichén Ítza, ancient Mayan temples, colonial towns, pristine beaches
Meet
Traditional makers and local craftspeople, and modern artists in home studios
Experience
Yucatán's vibrant culture and cuisine alongside award-winning chef Claudette Zepeda
3 Reasons to Travel with Claudette Zepeda
Claudette Zepeda was the heart and culinary soul behind San Diego's Michelin-honored restaurant El Jardín. Her bold, hyper-regional Mexican menu won rave reviews in the New York Times and earned her a 2019 James Beard semifinalist award for Best Chef. She's worked at some of San Diego's finest kitchens—including Bracero and Gavin Kaysen's El Bizcocho—and still had the time and tenacity to compete on Top Chef—twice! She says she doesn't cook Mexican food: they're simply the flavors of her childhood. She's a chef with a story, and we can't wait to experience the Yucatán with her.
Relentless Innovation
Claudette has traveled all over Mexico and the Yucatán. She's a master of Mexican regional cuisines with a passion for unapologetic innovations. 'Predictable' is not a word in her vocabulary.
Heart & Soul
"I don't cook 'Mexican' food. I don't want to put it in a box because I don't like labels. It's more about the flavors," Claudette says. "The flavors I cook with are from my childhood. It's not something you learn, it's something you just kind of have."
Family Matters
Claudette didn't start a Mexican restaurant on a whim. It's a product of years cultivating and paying homage to her family's recipes. "My childhood was spent between markets and my aunt's and parents' several restaurants in Guadalajara, Tijuana and San Diego."
April 28 - May 4, 2020
Mérida, Chichén Ítza, Celestún, Uxmal, Campeche
Day by Day
True Yucatán means ancient pyramids and Mayan ruins, meetups with artists and craftspeople, the finest local ingredients, historic hacienda hotels in the jungle, and unforgettable company.
Day 1 | April 28
Bienvenidos a Mérida! This is the glorious heart of the Yucatán with its French-inspired colonial homes and wrought-iron balconies overlooking tamarind-lined streets bursting with open-air music, dance and taco stands. Mérida is often called the New Orleans of Mexico; and like the Big Easy, it's not hard to fall in love with Mérida at first glance.
We'll dive into the city with Claudette Zepeda, weaving through traditional markets and getting a Mayan history lesson at the city's epic Gran Museum. After cocktails at our hotel, a luxurious spot built in an old artist's gallery, we'll move to one of Mérida's culinary highlights, the restaurant Apoala in the historic city center, where we'll toast our time together over a meal of the finest Yucatecan dishes.
Day 2 | April 29
After a sprawling breakfast, we go back in time at Mexico's most famous Mayan site. Built in the 5th century over underground rivers, Chichén Itzá is a World Heritage Site and one of the New Seven Wonders of the World, a sprawling jungle-clad expanse of mighty pyramids, temples and ball courts connected by ancient roads. We'll explore it and learn about the recent discovery of a hidden pyramid within the iconic Kukulkan, the step-pyramid that dominates the center of the Chichen Itza, and how a "snake shadow" flickers to life during the equinox. 
Afterwards, we compare observations during a delicious lunch of mouthwatering Yucatecan recipes, then explore the local charm of colonial Valladolid, a flaneur's dream town brimming with cafes, shops and leafy parks.
Day 3 | April 30
Traditions thrive in today's Yucatán, as we'll experience throughout this culture- and fun-filled day. First up is Cuzama, a short drive southeast of Mérida, where we'll go cenote-hopping past agave farms in a traditional horse-pulled "train." We make a literal splash at a trio of underground swimming holes filled with crystal clear, refreshing rain water—a surreal, unforgettable scene straight out of Dr. Seuss.
For lunch, we'll stop by the colonial town of Izamal for some regional specialties, then visit the nearby Kimbilá village to meet local embroiders and see how they've been making colorful guayabera (aka "Yucatan shirts") for over a century. Then it's back to Mérida to explore on our own.
Day 4 | May 1
Think pink! We move on from Mérida into an unreal setting in the jungle, on a route that takes in Yucatán's most arresting wild side. On the Gulf of Mexico, Celestún is home to a quiet fishing town, beaches, mangroves and tens of thousands of colorful flamingos. We'll meet some—along with scores of marine life in the clear waters—by boat through the protected Reserva de la Biosfera Ría Celestún. 
Next we head into the jipi palm farms in Becal, where we'll meet up with artisans who work in caves to turn the palm leaves into Panama hats, the perfect respite from mid-day sun. We finish the day near Campeche, by checking into our jungle hacienda where a delicious banquet awaits us.
Day 5 | May 2
The beauty is in the details. And today we're going up close on Mayan and traditional artistry of the Yucatán, beginning with arguably the region's best Mayan site, Uxmal. Here we see the ornate Puuc-style carvings adorning the gated temple walkways and bulbous pyramids that inspired Frank Lloyd Wright. Afterwards, we have a feast we won't soon forget—the local cochinita pibil, pit-roasted pork, smoky and succulent. 
Afterwards we visit local potter Roger Juarez's home/studio and see his adaptations of ancient Mayan works. Dinner is an equal treat: we stop at a beloved local eatery in the gorgeous, colonial seaside city of Campeche—and feast on freshly plucked fish taken from the gulf.
Day 6 | May 3
It's our last full day together in the Yucatán, so we will kick way back on a nearby beach to play in the sand, maybe laze in one of the locally made hammocks and catch the gulf breezes with a cocktail, before we regroup for a delicious open-air lunch. Ceviche campechana is the local twist on the beloved Mexican shrimp cocktail—fresh, spicy and the perfect cap to a fun day's activities.
We'll continue the beachy fun the rest of the afternoon. Back at our hacienda this evening, Claudette's prepared a farewell dinner just for us, highlighting the flavors of the Yucatán. It's the perfect final evening, toasting our new friends and new memories under a star-lit sky.
Day 7 | May 4
Alas, our time together is done. We'll kickstart our late evening with a big fresh breakfast—and plenty of organic coffee—before we pack up and say adios to the wonderful hacienda staff and Claudette. We'll transfer you to the airport for flights home. Till next time!
Where We Sleep
Footsteps from colonial city scenes, or lost amidst gorgeous forest, our boutique hotels make you feel right at home in the Yucatán's most stunning locations
Ya'ax Boutique Hotel
Mérida
The perfect set-up in colonial Mérida is this intimate, award-winning boutique hotel, lovingly restored from a former painter's studio with beamed ceilings and endless charm. Chocum trees line pathways, and their resin adds a pinkish hue to the walls in the same timeless manner Mayan architects favored. Contemporary comfort floods unique designs of all 11 rooms, and the spa, pool and incredible, on-site Ch'ooj restaurant, which offers original recipes mixing Yucatan and Caribbean dishes.
Hacienda Uayamon
Campeche
Arriving to this rural hacienda wonderland will stop you in your tracks. Green gardens and candle-lit walkways lead to this stunning, sophisticated hotel made from a hacienda complex built in 1700. Dark-wood, colonial furnishings and century-old black-and-white tile floors adorn the high-ceiling rooms. Common sitting areas look through shuttered doorways into a sea of green forest, and–set amidst overgrown ruins—a stray pillar juts from the inviting pool. Is this real? Yes, and it's your perfect base for exploring nearby Mayan sites.
Book Yucatán with Claudette Zepeda
$
3,500
per person, based on double occupancy
Can't travel on these dates?
Call us at
+1 (855) 219-8018
Questions?
That's OK, we have answers. Read our FAQs below. Or text or call us at +1 (855) 219-8018 to speak with a Modern Adventure Trip Specialist.
What does the price include?

Six nights at luxury boutique accommodations; private travel for all day trips and excursions; private tours with local guides and cultural experts; exclusive VIP access and tastings; guided activities, adventures and expeditions; entrance fees; daily breakfasts, lunches and most dinners; local beverages with meals.

What does the price not include?

International roundtrip airfare; travel insurance; transportation to the trip's starting point; activities not included in the trip itinerary; hotel incidentals including room service, laundry service and hotel bar tabs; food and beverage not included in itinerary; gratuity for tour leader.

Where does this trip start and end?

Our adventure begins at 9:00am on Tuesday, April 28, 2020 at the Ya'ax Boutique Hotel in Mérida. The closest airport is the Mérida International Airport (MID). We recommend arriving on or before April 27 to ensure you are at our starting point on time.

Our last day is May 4, 2020. The closest airport is the Mérida International Airport (MID). Your flight home should be scheduled to depart at 1:00pm or later from here if you would like to join the included airport transfer.

Who is going on this trip?

Our adventures typically have between 10 and 20 guests, and our Modern Adventure Team. Our experiences are fun and inclusive and you can expect to be joined by a diverse group in terms of age, background and interests—including solo travelers, couples and friends traveling together. This adventure is for travelers age 18 and above.

Who is leading this trip?

This trip is led by an expert Modern Adventure Trip Leader. They're an experienced travel guide, a representative of Modern Adventure and your go-to person for questions or concerns on the trip. We'll be joined throughout our adventure by local, expert guides who are deeply knowledgeable with respect to local cultures, customs and history and are passionate about sharing that with us.

What travel documents are needed?

US citizens are not required to have a visa for tourist visits to Mexico, but are required to show a valid US passport. It is recommended that your passport is valid for six months after your travels are over. On arrival in the airport, you will be issued a visitor's permit, known as a FMM (Forma Migratoria Multiple). For citizens of other countries, please check with the Mexico Embassy or Consulate for information and requirements.

Do I need to pay a solo traveler supplement?

For solo travelers, there is a $1250 single-supplement fee—paid at the time of booking to secure a private room. If you would like us to pair you with a roommate, that option may be available upon checkout—these spots are limited and available on a first-come, first-served basis.

What is the cancelation policy?

You may cancel on or before January 23, 2020 and receive a full refund minus a $500 per-person service fee. If you cancel between January 24 and February 27, there is a 50% cancellation fee. On or after February 28 there is a 100% cancellation fee. We highly recommend purchasing travel insurance as we are not able to make exceptions to this policy in cases family/medical emergency or cases of the trip being cancelled (See our Terms and Conditions for full details).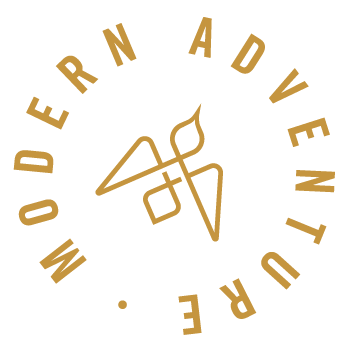 We're at your service.
Speak with a Modern Adventure Trip Specialist.
Text or call us at +1 (855) 219-8018