Vietnam & Cambodia with Andrew Zimmerman
One Departure Only | October 4 - 11, 2020
True Vietnam & Cambodia
Savor all sides of the world's most delicious destinations with a celebrated chef at your side
October 4 - 11, 2020
One departure only with Andrew Zimmerman—and likely to sell out!
8 days, 7 nights
Best of Ho Chi Minh City, Mekong Delta, Angkor Wat, Phnom Penh
Price from
$
5,300
per person, based on double occupancy; includes internal flights from Ho Chi Minh City to Phnom Penh
Chanting monks offer you a blessing as morning mist rises over the jungle. Then you're stepping over twisting roots, scaling down the ancient, crumbling walls of the world's greatest temples. This Cambodia dawn is a breathless discovery of ancient cultures—and of yourself. It follows the thrill of sampling Ho Chi Minh City's best street food, rushing down alleys on the back of a scooter and visiting with families of the Mekong reached by rowboat on narrow backwaters. This is much more than the Vietnam or Cambodia you grew up hearing about. This is the true Vietnam and Cambodia. 
Your eight-day exploration of Southeast Asia comes with unforgettable company: award-winning chef and restaurateur Andrew Zimmerman. His zest for local interaction is infectious. You'll see food and place differently as we skim the highlights and delve deep into cultural hotspots of two boundlessly fascinating destinations.
This adventure is for you if you like to know the story behind every bite of every meal. We'll eat very, very well, of course, but also sleep in supreme comfort, explore the ancient ruins of Angkor Wat, float the narrow canals of the Mekong Delta, learn the secrets of local home-cooked meals and meet with a royal princess! It's a journey you'll never forget.
Savor
Traditional street food, the best local dishes, meals prepared by top regional chefs
Experience
Street markets and swank cocktail bars, royal palaces, majestic Angkor Wat at sunset
Honor
Buddhist shrines, a sunrise blessing by monks, the rituals of ancient civilizations
Celebrate
The people we'll meet, the amazing food we'll eat, our journey together with Andrew
3 Reasons to Travel with Andrew Zimmerman
Inventive doesn't even begin to describe Andrew Zimmerman. The Chicago chef of vintage-turned-contemporary Sepia, and of worldly street food-inspired Proxi, ties culture and taste on every plate. He's a five-time James Beard finalist and a ten-time Michelin star winner who pushes boundaries while blending cross-continental flavors. Vietnam and Cambodia with Andrew will be the culinary journey of a lifetime.
It's About the Journey
Andrew deftly balanced seasonality, textures and global influence. An avid traveler, his goal is to create dishes whose roots and flavors wander country to country and meld together into authentic and inventive creations.
More Than a Chef
Andrew showcases cuisine to cultivate cultural understanding. Sure, he's won Iron Chef America and has been featured in countless festivals and foodie events. He's equally proud of winning Plate Magazine's 'Humanitarian of the Year Award' and being part of American Chefs Corps.
Ready to Explore
Andrew's Proxi is a tour of street eats from Mexico to Istanbul to Bangkok. He uses travel to influence what ends up on the menu, and is keen to explore Vietnam and Cambodia for new inspirations.
October 4 - 11, 2020
Ho Chi Minh City, Mekong Delta, Phnom Penh, Angkor Wat
Day by Day
We'll dive deeply into Ho Chi Minh City's street food and culture, explore the Mekong Delta and the temples of Angkor, revel in Siem Reap's food scene and Phnom Penh's nightlife.
Day 1 | October 4
Welcome to Vietnam! We start early in Ho Chi Minh City (Saigon), meeting up with Andrew and our fellow adventurers to hit the morning markets, when locals hawk the freshest fruit and vegetables. Ho Chi Minh City's streets are always a wonder to watch, as the cavalcade of motorbikes whir past. We'll take it in while stopping at sidewalk vendors to sample the world's best street food. Then we'll visit some of the city's French Colonial architectural icons, and the spot where the Vietnam War—locally, the 'American War'—ended at Reunification Palace.
The city is at its best after the sun sets, so brace yourself for a seriously energized and unforgettable evening. We'll head out on the backs of scooters and zoom through narrow alleys, stopping to dine with locals on sidewalks as we sip cold beer and down platters of fresh crab, snails and other street food specialities. 
Day 2 | October 5
After an adventurous urban day, we dive into rural Vietnam. Southwest of Ho Chi Minh City are the spidery tributaries of the mighty Mekong, where the bulk of the country's produce and rice comes from. We start in Ben Tre, witness how coconut shells are turned into charcoal, then cross the river for a row-boat ride up tight canals—palms pressing over the waters—and a visit at a local home to experience life in the Mekong. Lunch is an unforgettable experience, catching fish and shrimp by hand, then learning to cook them with a local chef! 
After our time in the countryside, it's back to the city for a night venturing into chic back alley restaurants, and rooftop bars for cocktails as the city that won't stop blinks its lights back to us.
Day 3 | October 6
Next stop, Cambodia! After breakfast, we pack and take a quick flight to Phnom Penh and check into the iconic Raffles Le Royal. Then it's a deep dive into traditional Cambodian life, starting with a dance. We'll join a workshop, where we learn a few classical and folk dance moves and work up our appetites for an epic welcome dinner on the banks of the Mekong River. Chef Nak, one of Cambodia's leading chefs, is at the forefront of keeping traditional practices and recipes alive. Andrew will collaborate with Chef Nak in a cooking demonstration featuring local and regional delicacies. We'll sip on cocktails while enjoying our beautiful surroundings—it's the perfect kick-off for our Cambodia journey.
Day 4 | October 7
Today, we'll explore the roots of the Cambodian capital, beginning with a leafy, leisurely stroll after breakfast. We'll see grand French colonial buildings, then climb the steps of a 14th-century pagoda, Wat Phnom, atop the city's lone hill. Afterwards we visit the Royal Palace, the unofficial residence of the king, and pop into the ornate Throne Hall topped by a 59-foot tower. Next door is the Silver Pagoda boasting a floor filled with five tons of gleaming silver.
Our royal theme continues back at our hotel, where we meet Princess Sita Norodom, who'll chat about its long royal connection and the community projects she's engaged in. The Phnom Penh's evening is yours to explore. And you'll see its spire-topped temples and monuments truly shine at night! Have a dusk walk along the Mekong River promenade, or take a tuk-tuk taxi to bar hop in the atmospheric alleys off Street 51.
Day 5 | October 8
Today we head to Siem Reap on a cross-country roadtrip with some unforgettable stops. Have cameras ready for Skuon, where we walk through a village market of fruits, crispy rice-flour snacks and, its claim to fame, fried spiders! Villagers farm a diminutive form of tarantula here, then fry them with garlic into a regional delicacy you can try—if you dare!
After a stop for a local lunch, we continue on a walk across the historic Kampong Kdei, a 900-year-old bridge that, incredibly, was used as a highway crossing for traffic until 2006. It's a true stand-out of Khmer architecture, built of corbel arches with nine-headed Naga spirits watching from both sides. After a rest in our luxury resort in Siem Reap, we move into tuk-tuk taxis for a wild night of street food and cold beer, led by a local expert. Welcome to the Khmer heartland!
Day 6 | October 9
We begin the trip's most epic day with a morning mist hanging in the air. Before 5am, we're up to witness the ancient sunrise tradition of alms-givings, then receive a blessing from chanting monks. Afterwards it's full-on adventure. We start amidst the jungle ruins of Ta Prohm, aka the "Tomb Raider" temple, where thick, twisting spung tree roots snake down crumbling walls as monkeys rise to the day in the trees above us. Then we venture over the moats to traipse through Angkor Thom, the ancient walled capital of the Khmer empire, and finish by inspecting the smiling faces of the bas-reliefs adorning the expansive temple of Bayon. We then stop for lunch at celebrity chef Luu Meng's Malis. His food is unforgettable, a modern renaissance of traditional Cambodian cooking.
Back at the hotel, we have a bit of time to ponder what we've seen, learned and felt. Relax, swim, visit the spa, or shop, before spending the evening on your own exploring Siem Reap's top-flight food scene.
Day 7 | October 10
Today starts big. We meet one of the Kimsan twins—local culinary legends of Embassy Restaurant—for a tour of the Old Market to learn about quintessential Cambodian ingredients. We'll then use our new knowledge in a hands-on cooking course of traditional Khmer dishes—skills you can use back home!
After a break to stock up on last-minute souvenirs, we regroup for the big one: sunset at the namesake Angkor Wat temple. The first look at this vast complex is the world's largest religious monument. We'll have time to truly soak up the atmosphere, then get the best view from a hilltop perch as the dipping sun turns everything a soft golden hue. No ruin you ever see again will quite compare.
Back in Siem Reap, we'll meet for a grand farewell dinner, where we take our time as we savor the best of Cambodian cooking and toast our journey: the people we've met, the food we've tried, and the bonds made with Andrew and each other!
Day 8 | October 11
Alas, our time in southeast Asia is over. We'll have a last breakfast, pack up our things and head to the airport. Till next time!
Where We Sleep
From artsy boutique hotels to relaxed tropical resorts, our accommodations capture the essence and ethos of Ho Chi Minh City, Phnom Penh and Siem Reap
Myst Dong Khoi
Ho Chi Minh City
Think "Myst" as in mystery. It's full-blown luxury in the heart of Ho Chi Minh City's historic center. Tropical plants sprout from the windows of its Cubist-style tower set along a wide curve of the river. You enter an industrial lobby, benefitting from iron beams reclaimed for the old shipyards. The Asian-themed restaurant is by a rooftop lap pool, with more city views. The artful, cozy rooms have all the comforts you'd expect.
Raffles Hotel Le Royal
Phnom Penh
This Art Deco masterpiece of Phnom Penh grants you access into different times. It's been the capital's 'grand dame' since it opened in 1929. The setting is perfect—a lush, tree-lined boulevard a short way from temples, museums and the riverfront promenade. Rooms are luxurious, with marble bathrooms and some with balconies. Relaxation comes easy at Le Royal—at the spa, the courtyard pool, at the iconic Elephant Bar for afternoon tea.
Shinta Mani
Siem Reap
Our Siem Reap base gives the best of both worlds. It's a contemporary chic resort, filled with artful decors and lush looks out to the tropical gardens and pool. Every room brims in comfort, with modern Khmer artworks and a balcony to sit with a drink. And the hotel is amidst the walkable French Quarter, meaning immediate access to markets, shops and cafes of Siem Reap. Best is the resort's mindfulness to its community. It contributes to several local social projects, including clinics and a village school.
Book Vietnam & Cambodia with Andrew Zimmerman
$
5,300
per person, based on double occupancy; includes internal flights from Ho Chi Minh City to Phnom Penh
Can't travel on these dates?
Call us at
+1 (855) 219-8018
Questions?
That's OK, we have answers. Read our FAQs below. Or text or call us at +1 (855) 219-8018 to speak with a Modern Adventure Trip Specialist.
What does the price include?

Seven nights at unique four- and five-star accommodations; flight from Saigon to Phnom Penh; visa for travel in Cambodia; private travel for all day trips and excursions; departure airport transfer; private tours with local guides and cultural experts; exclusive VIP access and tastings; guided activities, adventures and expeditions; entrance fees; daily breakfasts, most lunches and dinners; local beverages with meals.

What does the price not include?

International roundtrip airfare; visa for travel in Vietnam; travel insurance; transportation to the trip's starting point; activities not included in the trip itinerary; hotel incidentals including room service, laundry service and hotel bar tabs; food and beverages not included in itinerary; gratuity for tour leader.

Where does this trip start and end?

Our adventure begins at 8:00am on Sunday, October 4, 2020 at the The Myst Dong Khoi in Saigon (Ho Chi Minh City). The closest airport is the Tan Son Nhat International Airport (SGN). We recommend arriving on or before October 3 to ensure you're at our starting point on time.

 

Our adventure ends on Sunday, October 11, 2020 in Siem Reap. The closest airport is the Siem Reap International Airport (REP), your flight may depart at any time. 

What travel documents are needed?

U.S. citizens are required to obtain a visa before traveling into Vietnam. It is your responsibility to obtain this required travel document; Additionally a valid passport with at least six months of validity remaining beyond the date of your arrival is required. For citizens of other countries, please check with your local Vietnamese embassy or consulate for information and requirements.

US citizens will also need a passport and a visa to enter Cambodia. This is included in your trip and will be purchased on your behalf by Modern Adventure.

Do I need to pay a solo traveler supplement?

For solo travelers, there is a $750 single-supplement fee—paid at the time of booking to secure a private room. If you would like us to pair you with a roommate, that option may be available upon checkout—these spots are limited and available on a first-come, first-served basis.

Who is going on this trip?

Our adventures typically have between 10 and 20 guests, and our Modern Adventure Team. Our experiences are fun and inclusive and you can expect to be joined by a diverse group in terms of age, background and interests—including solo travelers, couples and friends traveling together. This adventure is for travelers age 18 and above.

Who is leading this trip?

This trip is led by an expert Modern Adventure trip leader. They're an experienced travel guide, a representative of Modern Adventure and your go-to person for questions or concerns on the trip. We'll be joined throughout our adventure by local, expert guides who are deeply knowledgeable with respect to local cultures, customs and history and are passionate about sharing that with us.

What is the cancellation policy?

You may cancel on or before June 30, 2020 and receive a full refund minus a $500 per-person service fee. If you cancel between July 1 and August 4, there is a 50% cancellation fee. On or after August 5 there is a 100% cancellation fee. We highly recommend purchasing travel insurance as we are not able to make exceptions to this policy in cases family/medical emergency or cases of the trip being cancelled (See our Terms and Conditions for full details).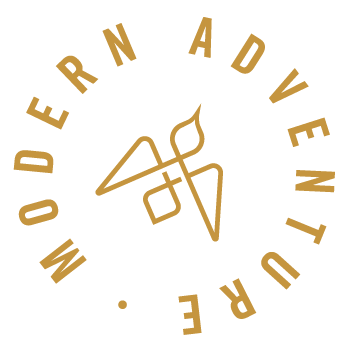 We're at your service.
Speak with a Modern Adventure Trip Specialist.
Text or call us at +1 (855) 219-8018