Santa Fe with Jessica Silverman
One Departure Only | November 12 - 15, 2020
Art & Soul of New Mexico
The culture, cuisine and art of Santa Fe with gallery owner and curator Jessica Silverman
November 12 - 15, 2020
Limited spots available, to maximize our access to exclusive private art collections
4 Days, 3 Nights
Santa Fe, Taos Pueblo, Rio Grande Gorge
Price from
$
3,100
per person, based on double occupancy
The sparse desert landscape commands your attention. You're walking the grounds of a 17th-century pueblo just outside Santa Fe, deeper in art and Native American culture than you've ever been. As the sun shifts throughout the day so, too, does the scenery, in a delicate interplay of light and color. You gaze across the swaying brush to the rocky mesas like they've been painted on the blue sky. It's no wonder why photographers, painters and sculptors are drawn here. New Mexico is endless inspiration. It's another world—an artist's world.
Along with you is Jessica Silverman, San Francisco-based owner of Jessica Silverman Gallery. A lifelong art aficionado, Jessica has for the past decade been showcasing some of the most influential artists today. And she'll be personally leading us through some of the most brilliant bits of not just Santa Fe's art scene—but the country's. This is a singular opportunity to experience art as a true insider. 
If you love diving into art, natural inspiration and Southwest culture, this trip is definitely for you. Santa Fe is an icon of artistic influence unlike any other place in the US. We'll get exclusive access to outstanding private collections, and explore the art scene in an around the city. We'll meet local and indigenous artists, and venture outside the city to experience the deep-rooted culture and mesmerizing beauty of the landscapes.
Explore
Museums and galleries, adobe casitas and the Rio Grande Gorge, weaver communities and Santa Fe's top kitchens
Access
Some of the region's most exclusive and inspiring art, including private collections not readily seen by the public
Immerse
Yourself in the Southwest: warm colors and vast skies, vibrant flavors, centuries of indigenous culture and history
Connect
With Jessica, with local artists, and with a like-minded group of people passionate about art and culture
3 Reasons to Travel with Jessica Silverman
Jessica Silverman founded her namesake San Francisco gallery 10 years ago. Maintaining a gallery is no easy task, and Jessica has beat all odds and made it flourish, attracting international attention and showcasing some of the most influential artists today. If you love art, Jessica is the person to experience it with.
She's About Community
To Jessica, art is a study of relationships and community. She works to support artists of all ages, working in all mediums, and makes sure their voices are heard.
She's Committed
People told Jessica she was crazy to open a gallery. But she trusted her instincts and stuck it out. She's all in to help up-and-coming artists achieve international reach.
Artistic Perspective
Art is a part of Jessica like paint on a palette. From an early age she spent days admiring her grandparents' art collection—which now resides at MoMa.
November 12 - 15, 2020
Santa Fe, Taos Pueblo, Rio Grande Gorge
Day by Day
Santa Fe is a beacon of culture, tradition and, perhaps most of all, art. We'll tour public museums, of course—plus some truly outstanding private art collections with Jessica by our side. We'll also venture outside the city to meet local artists, experience indigenous culture and eat very, very well.
Day 1 | November 12
Welcome to the Southwest! After our arrival in Albuquerque, we'll transfer to Santa Fe through vast, rocky desert scenery and wide open skies. We'll see the picturesque town emerge among its greenery, still looking like a centuries-old pueblo unstuck in time. Santa Fe's mix of indigenous, Mexican and Spanish influences is immediately apparent; it's why Santa Fe is a true melting pot—of people, art, ideas and, of course, cuisine. We'll celebrate this fact at tonight's dinner, Coyote Café, a restaurant lauded locally and nationally for its pioneering use of regional ingredients for fresh and creative dishes. It's a meld of contemporary and traditional Mexican cuisine, packed with salsas and chiles—the truest welcome to the Southwest, trust us.
Day 2 | November 13
Today we immerse ourselves in the unparalleled art scene of Santa Fe. First up is the SITE museum and, most especially, its exhibits dedicated to contemporary sculptor and photographer Petah Coyne and painter Mary Weatherford. Petah's unreal molten wax sculptures and Mary's spontaneous neon sponge paintings are stunning and will play with all of our senses.
Next stop is Pojoaque Pueblo to visit one of Jessica's clients, Rose B. Simpson, and her mother, Roxanne Swentzell. Rose is a supremely talented mixed-media artist whose works are grounded in her roots as part of the Santa Clara Tewa indigenous community. We'll see how her art was both influenced by—and diverged from—her mother, a prominent award-winning sculptor, ceramicist and activist. We'll spend the afternoon with Rose and Roxanne, see their art, and then eat some delicious food at Sopaipilla Factory. It's our opportunity to sample traditionally made, fresh and buttery sopaipillas—works of art all on their own.
We end our day with Jessica leading us on a tour of William Miller's private home collection, ranging from art to furniture and Native American decorative hides, all adorned by views of the Jemez and Sangre Cristo Mountains outside.
Day 3 | November 14
After breakfast we ride north to Taos Pueblo, through a landscape of desert chaparral and wide-open vistas. At this Native American World Heritage site, a local tribe member will lead us through a thousand years of indigenous history and art. We'll have a chance to see more of the glory of Southwestern artwork up-close at the Millicent Rogers Museum. For lunch, it's a contemporary spin on New Mexican fare at Lamberts in town, before stopping for a photo op  at the Rio Grande Gorge and its famous High Bridge.
We can't head all the way back to Santa Fe without stopping for a bit more culture and delicious food. In Chimayo, we'll meet a multi-generational community of award-winning Native American weavers and see those iconic vibrant zigzag patterns and soft textures synonymous with the region. For dinner, we return to Santa Fe at local favorite Restaurant Martin with sandy red cliffs and brilliant blue skies painted in our minds. This is Southwestern living at its best.
Day 4 | November 15
We end our trip on an artistic high note: a private tour, led by Jessica, of the 8,000-square-foot home of the Klein family. Their extensive private collection is showcased in a stunning modern home with glass-paneled walls that frame the landscape, and the delicate desert colors, like art pieces in and of themselves. This isn't just a house with an art collection—it's a house built for an art collection. It's also the perfect, artful end to our time together in New Mexico.
Where We Sleep
Stunning landscape, tranquil retreat, woven history and inspired artistry: Our accommodations reflect the very heart and soul of Santa Fe
La Posada
Santa Fe
The rich heritage of New Mexico meets modern comforts on this beautiful six-acre property, mere blocks from the historic town plaza. La Posada is equal parts luxury and authenticity, fitting right into the city's trademark pueblo adobe-style architecture. Rooms are beautifully appointed with touches of Native American, Mexican and Spanish inspiration.
La Posada celebrates New Mexican culture at every turn, from the surrounding casitas to its onsite restaurant to their onsite curator who can lead you through the historic hotel's lauded art collection. La Posada rightfully earns the nickname the "Art Hotel of Santa Fe."
Book Santa Fe with Jessica Silverman
$
3,100
per person, based on double occupancy
Can't travel on these dates?
Call us at
+1 (855) 219-8018
Questions?
That's OK, we have answers. Read our FAQs below. Or text or call us at +1 (855) 219-8018 to speak with a Modern Adventure Trip Specialist.
What does the price include?

Three nights at unique four-star accommodations; private travel for all day trips and excursions; arrival airport transfer; private tours with local guides and cultural experts; exclusive VIP access and tastings; guided activities, adventures and expeditions; entrance fees; daily breakfasts, most lunches and dinners; local beverages with meals.

What does the price not include?

Roundtrip airfare; travel insurance; departure airport transfer; activities not included in the trip itinerary; hotel incidentals including room service, laundry service and hotel bar tabs; food and beverages not included in itinerary; gratuity for tour leader.

Where does the trip start and end?

Our adventure begins  on Thursday, November 12, 2020 at the La Posada Hotel in Sante Fe, New Mexico. The closest airport is the Albuquerque International Sunport (ABQ), in Albuquerque, New Mexico. There will be a complimentary transfer at 3:00pm from this airport to the hotel. 

Our last day is Sunday, November 15, 2020. The closest airport is the  Albuquerque International Sunport (ABQ). Your travels home can be scheduled to depart at any time after 3:00 PM on Sunday, November 15, 2020.

Who is going on this trip?

Our adventures typically have between 10 and 20 guests, and our Modern Adventure Team. Our experiences are fun and inclusive and you can expect to be joined by a diverse group in terms of age, background and interests—including solo travelers, couples and friends traveling together. This adventure is for travelers age 18 and above.

Who is leading this trip?

This trip is led by an expert Modern Adventure Trip Leader. They're an experienced travel guide, a representative of Modern Adventure and your go-to person for questions or concerns on the trip. We'll be joined throughout our adventure by local, expert guides who are deeply knowledgeable with respect to local cultures, customs and history and are passionate about sharing that with us.

What travel documents are needed?

US citizens and residents should check the TSA's website for requirements and acceptable ID for domestic air travel. Some State issued IDs may no longer meet TSA standards.

If you are a Non-US Citizen traveling to New Mexico, visit the US Consulate or Embassy for requirements and information about passports and visas.

Do I need to pay a solo traveler supplement?

For solo travelers, there is a $500 single-supplement fee—paid at the time of booking to secure a private room. If you would like us to pair you with a roommate, that option may be available upon checkout—these spots are limited and available on a first-come, first-served basis.

What is the cancellation policy?

You may cancel on or before August 8, 2020 and receive a full refund minus a $500 per-person service fee. If you cancel between August 9 and September 12, there is a 50% cancellation fee. On or after September 13 there is a 100% cancellation fee. We highly recommend purchasing travel insurance as we are not able to make exceptions to this policy in cases of family/medical emergency or cases of the trip being canceled (See our Terms and Conditions for full details).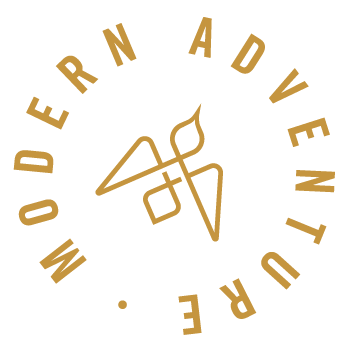 We're at your service.
Speak with a Modern Adventure Trip Specialist.
Text or call us at +1 (855) 219-8018