Peru with Alex Seidel
One Departure Only | November 6 - 12, 2020
True Peru
The ultimate culinary adventure in Peru with chef Alex Seidel
November 6 - 12, 2020
One exclusive departure—book early, spots are limited
7 Days, 6 Nights
Best of best of Lima, Sacred Valley, Machu Picchu, Cusco
Price from
$
5,700
per person, based on double occupancy
You've harvested your own ingredients like Andean locals have for centuries. Your bounty of fresh potatoes, oca and beans simmers with succulent charred meats in a pit barbecue. Beside you, a villager explains this flavorful celebration of Mother Earth and its importance to indigenous Andes communities—to the cycles of life and to everything around us. And now, you're connected to it all.
Traveling through Peru with you is award-winning chef Alex Seidel. He's the culinary force behind some of Denver's freshest and sustainable cuisine. Alex is so passionate about where his food comes from, he started his own farm and creamery to supply his iconic Denver restaurants, Fruition and Mercantile. Now Alex is on a mission to experience Peru's regional ingredients and dishes. He's the guy who's going to help us home in on true Peruvian cuisine.
If you want to dive deep into local flavor and hike in the mighty Andes mountains, this trip is for you. We'll explore Machu Picchu, cook with local chefs, and gain a new respect for ancient ways of living. This is true Peru. A journey and a celebration of a land where the Inca's age-old traditions flourish in the 21st century. You won't forget it.
Discover
The artsy capital of Lima, Cusco and Machu Picchu, indigenous street food and hip local barrios
Savor
Rich Peruvian flavors, colorful food markets, Michelin-star cuisine, harvesting our own ingredients
Energize
Hike the Andes, past bucolic Sacred Valley villages, up into the sheer audaciousness of Machu Picchu
Honor
Ancient Incan culture, local weavers and chefs, Peru's ancient cultures and traditions
3 Reasons to Travel with Alex Seidel
Alex Seidel knows good food. He also grows it. The award-winning chef doubles as a full-time farmer whose fresh-from-the-pasture produce is featured at two of his three Denver restaurants. Alex is the perfect companion to introduce us to the vibrant culinary roots of Peru.
Fresh From the Start
Alex isn't just a chef, he's a farmer. His passion for ingredients and the process behind them—down to his own award-winning cheeses—makes him more in-tune with what he's putting on the plate.
Midwest Charm
Alex is a down-to-earth Wisconsin native brimming with Midwestern charm. Really, he's the perfect travel companion. Ask him about food, his family or his love of the outdoors, and you'll be best buds.
Loyalty to Local
Cooking local is a lifestyle in Peru—a sentiment Alex supports. Alex wanted to connect with his ingredients, so he opened his own farm and creamery. His focus is less on creating new restaurant concepts than providing high-quality, locally sourced food people enjoy.
November 6 - 12, 2020
Lima, Sacred Valley, Machu Picchu, Cusco
Day by Day
In Peru, we'll celebrate the best of the Incan way, ancient and modern. Over seven days, we'll explore Lima, taste and cook traditional Peruvian cuisine, hike the Inca Trail and witness breathtaking views over Machu Picchu.
Day 1 | November 6
Bienvenidos a Peru! Because Lima's become a global culinary hotspot, we begin by exploring the city markets to take in its colors, sounds and smells. Then it's a hands-on cooking class to try making our own Peruvian classics for lunch, led by Alex and a local chef. Satiated and enlightened, we head out on foot to tour the surrounding Barranco neighborhood. It's a laid-back Bohemian scene where surfers sip artisan coffee and colorful street art adorns building sides.
For our welcome dinner this evening, we'll sip some craft brews paired with an authentic Peruvian meal at a local eatery. It'll serve as the perfect backdrop to kick off our adventure!
Day 2 | November 7
Today we move into the Andes! After a quick flight to Cusco, we ride into the Sacred Valley to reach Lamay to visit the indigeneous Huayllafara community. Their local experts will lead us through their farms where they'll teach us the importance of agriculture and its connection to Pachamama (Mother Earth). Here, we'll be invited to harvest our own Andean ingredients like potatoes, oca, anu, trawl, quinoa and beans to use in this afternoon's traditional meal, pachamanca. Our bounty will be placed in a pit barbecue where hot stones will cook everything to charred and caramelized perfection. We'll feast like locals—casual, fun, authentic, delicious.
Day 3 | November 8
We're getting deeper into the roots of one of the greatest empires in history. We start at Maras salt flats, a vast landscape of salt-evaporation ponds used since pre-Incan times. Nearby, we'll see the circular terraces of Moray, an amphitheater of agriculture with its own prehistoric irrigation system. Our host is from famed MIL Centro restaurant, owned by rockstar Peruvian chef Virgilio Martínez. They'll share how these deep-rooted Incan traditions influence and inspire their modern cuisine. But we won't just talk about it—we'll experience it first-hand. At MIL Centro in Maras, we'll be treated to an unforgettable, one-of-a-kind meal. It's a storybook—actually, more like an encyclopedia—with eight courses, each representing an ecosystem of elevation used in their authentic, intense and fiercely local cooking.
Day 4 | November 9
Today we head to nearby Ollaytaytambo and board a train to Aguas Calientes. We can ride all the way there—or venture on an awe-inspiring hike on the Inca Trail! We pass over suspension bridges, through jungle and by amazing archaeological sites like Chachabamba and Winaywayna before reaching the last climb: up steep, narrow stone steps that lead to our first look at Machu Picchu, spilling down almost impossibly over a mountainside. Walking through the Sun Gate, Intipunku, is the absolute best way to see this marvel for the first time. After a long trek, we'll be able to put our feet up and relax in luxury at the hotel, Machu Picchu on our minds for the evening.
Day 5 | November 10
We're not done with Machu Picchu yet! After a delicious breakfast and leisurely morning, we'll head back to see the clouds lift to reveal the scale and sheer audacity of a ridge-top site built between towering peaks. We'll dive deeper on a spellbinding walk through ruin-filled terraces and ancient terrain. This afternoon, we head back to Aguas Calientes to shop or take advantage of out beautiful hotel—whether that's enjoying the spa, soaking in the pools or wandering the well-kept gardens and cozy reading rooms to relax with a drink.
Day 6 | November 11
We've been busy explorers, so today is a leisurely introduction to Cusco, ancient capital of the Incan empire. Here, sleek and modern eateries fit neatly into weathered Spanish-colonial buildings, while locals in indigenous clothing sell traditional crafts and produce. It's a lively place, where past and present lives in harmony (except for when a llama holds up traffic).
We reach lunch right away at Pachapapa, a local favorite, colorfully decorated and serving plates lovingly stacked with local ingredients. Full in Cusco flavor, we'll walk the streets of surrounding San Blas and down the famed Hatunrumiyoc, a street lined in stone and draped in vibrant textiles. Then it's a walk through Incan history right in the city. We'll visit Coricancha, spiritual center of the Inca Empire, and Cusco Cathedral before finishing in Plaza de Armas, the town square situated around a glorious fountain statue of Incan emperor Pachacuti. Tonight we'll cheers pisco sours at a farewell dinner with the group, celebrating our adventure together!
Day 7 | November 12
For our last day together, we'll drive to the nearby Saqsayhuaman, a hillside fortress built by the Inca by stacking enormous stones fit into a perfect, mortar-free puzzle. To return to Cusco, we follow Quechua-speaking locals walking from mountain villages to city markets on the fabled Qhapaq Ñan network of Incan roads. We'll freshen up before heading wherever our journeys take us next—home or beyond—with Peru in our hearts forever. Buen viaje!
Where We Sleep
Our accommodations reflect the beauty and grace of Peru, setting the tone for our week of inspired exploration.
Casa Republica
Lima
A meticulously preserved mansion from the 1920s—all columns and finials and grandeur—this 22-room retreat is on a quiet Lima street and gives you a real sense of place. Nowhere more so than the rooftop bar. Order up a round of pisco sours at sunset, then take in the views of the beautiful bohemian sprawl that is Lima's Barranco neighborhood.
Hacienda Urubamba
Urubamba
Tucked away in the countryside between Cusco and Machu Picchu, this five-star hacienda-style getaway is the perfect waypost for our journey. Serenity abounds throughout the 100-acre property's open spaces, 10-acre "earth-to-table" plantation where you can pick your own produce, local and traditional style and modern comforts. This is Sacred Valley living.
Machu Picchu Pueblo
Aguas Calientes
Enter this luxurious Aguas Calientes hotel by bridge, which makes it feels like stepping into a different world. The hacienda-style hotel is set in lush rainforest vegetation, with brightly colored birds hovering over pools and through the winding nature trails you can explore. After a hard day's walk, the spa and eucalyptus-infused steam hut will restore all your powers.
El Mercado
Cusco
You'll be happy setting up at this one-time, colonial-era Cusco market turned boutique B&B. The 32 traditional rooms with beam ceilings boast a chic makeover, and overlook the hotel's central terrace. Filled with artesanías (handicrafts) and comfy lounges around pit fires, it's the perfect place to stay warm, with a drink or two, on those chilly nights.
Book Peru with Alex Seidel
$
5,700
per person, based on double occupancy
Can't travel on these dates?
Call us at
+1 (855) 219-8018
Questions?
That's OK, we have answers. Read our FAQs below. Or text or call us at +1 (855) 219-8018 to speak with a Modern Adventure Trip Specialist.
What does the price include?

Six nights at unique four- and five-star accommodations; private travel for all day trips and excursions; departure airport transfer; private tours with local guides and cultural experts; exclusive VIP access and tastings; guided activities, adventures and expeditions; entrance fees; daily breakfasts, most lunches and dinners; local beverages with meals.

What does the price not include?

International roundtrip airfare; travel insurance; transportation to the trip's starting point; activities not included in the trip itinerary; hotel incidentals including room service, laundry service and hotel bar tabs; food and beverages not included in itinerary; gratuity for tour leader.

Where does this trip start and end?

Our adventure begins at 8:30am on Friday, November 6, 2020 at the Hotel Casa Republica in Lima Peru. The closest airport is the Jorge Chavez International Airport (LIM) in Lima, approximately 1 hour away from the meeting spot. We recommend arriving on or before September 20 to ensure you're at our starting point on time.

Our last day is Thursday, November 12, 2020. The closest airport is the Alejandro Velasco Astete Airport (CUZ). Your flight onward, whether you head home or your next adventure, should be scheduled to depart at 2:00pm or later from here.

What travel documents are needed?

Citizens from the United States as well as most Western European countries do not require a visa to travel to Peru. For most travelers you will need a valid passport. It is recommended for your passport to be valid at least six months after your travel is planned. Please check with the Peru Embassy or Consulate for detailed information and full requirements.

Do I need to pay a solo traveler supplement?

For solo travelers, there is a $1,000 single-supplement fee—paid at the time of booking to secure a private room. If you would like us to pair you with a roommate, that option may be available upon checkout—these spots are limited and available on a first-come, first-served basis.

Who is going on this trip?

Our adventures typically have between 10 and 20 guests, and our Modern Adventure Team. Our experiences are fun and inclusive and you can expect to be joined by a diverse group in terms of age, background and interests—including solo travelers, couples and friends traveling together. This adventure is for travelers age 18 and above.

Who is leading this trip?

This trip is led by an expert Modern Adventure Trip Leader. They're an experienced travel guide, a representative of Modern Adventure and your go-to person for questions or concerns on the trip. We'll be joined throughout our adventure by local, expert guides who are deeply knowledgeable with respect to local cultures, customs and history and are passionate about sharing that with us.

What is the cancelation policy?

You may cancel on or before August 2, 2020 and receive a full refund minus a $500 per-person service fee- due to Inca Trail Permits being made at time of booking, and additional $250 fee is applied to all cancellations. If you cancel between August 3 and September 6, there is a 50% cancellation fee. On or after September 7 there is a 100% cancellation fee. We highly recommend purchasing travel insurance as we are not able to make exceptions to this policy in cases family/medical emergency or cases of the trip being cancelled (See our Terms and Conditions for full details).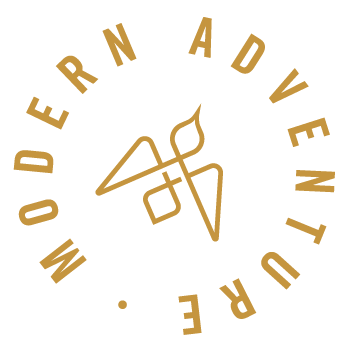 We're at your service.
Speak with a Modern Adventure Trip Specialist.
Text or call us at +1 (855) 219-8018