Oaxaca with Alba Huerta
One Departure Only
A splash of a smoky spirit – chased by citrus and anise and something you can't quite peg – hits the back of your throat, connecting you in an instant without thousands of years of ancient traditions. This is "the soul of Mexico," whispers one of your companions – a celebrated mixologist who would know. You're visiting a four-generation mezcalero, whose agave farms fills shadowy valleys of the Mixtec Mountains. It's been quite an adventure -– with rewards for all senses. The smells of sizzling meats and local herbs in local markets, the panoramic views atop 2500-year-old pyramids, the taste of a home-cooked mole you eat at a local artist's home, the feel of mountain air brushing across your skin atop your rooftop terrace as one of Mexico's great colonial cities sprawls below you.
Joining you on this five-day adventure to Oaxaca is Alba Huerta, an award-winning Houston-based mixologist (and budding perfume maker). She's fun to travel with, as she can tell a story cinematic in scope for any drink she makes, or experience she feels. She loves the connection Oaxaca locals feel with the land. She'll search out local ingredients and herbs to concoct a new cocktail she'll pour for you on the final night. We know it'll come with quite a story.
If you favor experience in your travels – where you'll witness day-to-day life in one of the world's most exotic destinations – you will never forget this experience. Join us with Alba in Oaxaca!
Savor
The freshest mole sauces, the smokiest mezcal, the crispiest tlayuda tortillas in contemporary restaurants, local homes and local markets
Reset
Your emotional spirit, with an ancient shamanistic, Zapotec cleansing ritual that's been in practice for millennia
Feel
How ancient traditions merge with daily life and respect to the earth – at agave farms, atop pyramids, in artist studios
Celebrate
The joy of life, the Oaxaca way, with flood-lit cathedrals and cobblestoned streets of one of Mexico's greatest colonial wonders
September 18 - 22, 2019
Oaxaca, Mexico
Day by Day
Oaxaca with Alba Huerta. Five days exploring the senses in the soul of Mexico's cultural and culinary core.
Day 1 | September 18
Bienvenidos to Oaxaca! We'll meet up and head out onto a tasting tour to get our bearings in one of the world's most delicious street-food destinations. In nearby markets, we'll be greeted by the smoke of grilling meats and hanging tasajo (dried meats).
After we return a dusk toast on the hotel's panoramic terrace, as we see Oaxaca's light start to blink back. Then we head for an unforgettable welcome feast. The menu of La Pitiona, an art-filled historic home that's named for a local guava-like herb used in mole sauces, playfully mixes pre-Hispanic and futuristic local cooking. It comes with Mexican wines, seafood (the octopus topped with onion, chili, carrot jelly is yummy) and suckling pig you tear apart with a fork and stuff into fresh tortillas.
Day 2 | September 19
Alba calls nearby Monte Albán, one of Mesoamerica's grandest sites, "a game-changer" to behold. We'll find out why, going way back in time to explore the sprawling complex of pyramids, palaces and shrines that date to 500BC.
Views of the Mixtec Mountains sprawl before us, where ancient crafts villages huddle in shadowy valleys. We'll go visit one, where we'll meet award-winning ceramicist, Angelica Vasquez, who builds intricate clay scenes around various women figures. She'll walk us through her this process she's done since age 7, then we'll join her for a home-cooked lunch.
That night, back in Oaxaca, we'll take a dinner crawl of local foods, savoring fresh tlayudas (meat and bean-splattered tortillas grilled to crispiness), and finish with a toast to a great day.
Day 3 | September 20
Brightly colored, papier mache alebrijes are a Mexican folk art icon. We begin our morning with an immersive workshop to learn about (and how to make) a Mexican folk art icon: the cute, brightly colored, papier mache mythical creatures known as alebrijes.
Afterwards our attention turns to literal spirits. We'll meet a fourth-generation mezcalero on his agave farm in the mountains, and follow his passed-down, artisanal methods from the agave root to a tasting (or two) of Oaxaca's famed smoky spirit. Thirst quenched, we enjoy a barbecue pit lunch outdoors, then head back to Oaxaca for an evening to explore the lit-up cobblestone center on our own.
Day 4 | September 21
Ancient ways live side by side with the modern world in Oaxaca. Today we'll experience some of the most transformative ones. We visit a local shaman center to discover the art of temazcal (sweat lodge), where participants beat out negativity and tension with basil and steam rises from volcanic rocks in an adobe hut. It's an emotional reset that's been part of Zapotec life for millennia.
We'll witness more ageless traditions in nearby Teotitlan del Valle, a community famed for its colorful textiles woven from natural dyes. After a lunch with a local family, we return to the city. Our farewell dinner will be a grand layout at Casa Oaxaca Bar, where we'll toast our time with Alba's newest cocktail creation, conceptualized on this trip!
Day 5 | September 22
It's our final morning. We'll meet up for a filling breakfast, pack our new souvenirs (and all our memories), then bid farewells to our new friends before heading to the airport. Hasta la vista!
Where We Sleep
Our boutique hotel is a contemporary classic set right in the heart of Oaxaca life. Props are paid to the colonial past, but brought into the 21st century with airy, modern rooms detailed with art, and a terrace bar that's the envy of the city.
Boutique Hotel Los Amantes
Oaxaca City
The name means "lovers." It certainly fits with your reaction to this spectacular contemporary version of colonial Oaxaca, a quick walk to central markets, cathedrals and plazas. Local art fill white-washed walkways and the ten uniquely outfitted rooms, where you'll find local artesanias and glazed wood floors below wood-beam ceilings.
You'll want to linger long on the panoramic terrace rooftop bar, where you can laze in lounge seats and overlook the whole city with a mezcal cocktail – or plop into the hot tub. It's for guests only, and one of the hotel's boasting cards.
Book Oaxaca with Alba Huerta
$
10
per person, based on double occupancy
Can't travel on these dates?
Call us at
+1 (855) 219-8018
Questions?
That's OK, we have answers. Read our FAQs below. Or text or call us at +1 (855) 219-8018 to speak with a Modern Adventure Trip Specialist.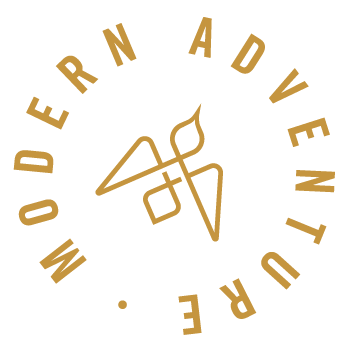 We're at your service.
Speak with a Modern Adventure Trip Specialist.
Text or call us at +1 (855) 219-8018