Mexico City with Patrick Ryan
One Departure Only | June 14 - 18, 2019
5 Days, 4 Nights
Mexico City, Xochimilco, Teotihuacán
Sold Out
Call or text to join waitlist!
$
0
per person, based on double occupancy
Sold Out
Time seems to stop when you're suspended in air at dawn, above 2,000-year-old monuments built for Aztec gods. As you gently float in a hot-air balloon, Teotihuacán pyramids sprawl out in full geometric glory, as the sunrise streaks the ancient stonework a dusty rose. Somewhere far away is bustling, enchanting Mexico City, with its endless clamor and jumble, its aromas of sizzling barbecued meats, charred corn, sharp salsas. But you're not quite ready to return yet. You need to keep floating a little longer first, soaking in the quiet, the dawn, the gods.
Your companion on this journey is Patrick Ryan, chef at the award-winning Kansas City restaurant Port Fonda. A self-described Mexican food obsessive, Patrick has put his hometown on the map through his faithful renditions of classic Mexico City street food, as well as Mexico-meets-the-Midwest mash-ups like deep-fried avocado tacos and chipotle-spiced baked beans. Now, he's introducing you to his favorite corners of this endlessly inspiring city.
If your idea of paradise is a morning spent arguing the finer points of chilaquiles and sopping up cinnamon-tinged hot chocolate with freshly fried churros, this trip is for you. And if your perfect evening involves smoky mezcals and masked luchadores, this trip is definitely for you. No matter how much you already know about Mexican culture and Mexican food, this journey into Mexico City's teeming backstreets and alleys will teach you, delight you — and leave you hungry for more.
Explore
The colorful street life of Mexico City, its open-air markets and outdoor murals
Discover
Ancient Aztec culture, from Teotihuacán pyramids to Xochimilco waterways
Savor
The flavors of the city, from smoky mezcals to sharp salsas and succulent barbecued meats
Immerse
In the bustle of Mexico City, from ringside seats at wrestling matches to hip mezcal bars
3 Reasons to Travel with Patrick Ryan
Patrick Ryan lives to innovate. He began working in kitchens at an early age, at cozy mom-and-pop joints helmed by Mexican cooks, and later was apprentice to legendary chef Rick Bayless at Frontera Grill and Topolobampo in Chicago. Patrick returned to his native Kansas City to open the first iteration of Port Fonda, a love letter to Mexican cuisine housed in an Airstream trailer - in other words, not your standard burrito. Port Fonda became a brick and mortar in 2012, ushering in a culinary renaissance that's earned him James Beard nominations for the past three years running.
He mixes his roots & passions
Cooking since he was six, Patrick merged his Midwestern roots with his love of Mexican food into an engaging, unforgettable hybrid. Deep-fried avocado tacos? Por favor!
He's all about community
When Patrick earned his first James Beard nomination, he knew where to give credit: "More than anything, it's a reflection of the entire staff who work so hard day in and day out to be the best we can be."
He's all in
He returned to Kansas City to set up a restaurant. When early plans fizzled out, he set up Port Fonda in an Airstream trailer. "Coming back to work in someone else's restaurant was not what my path was going to be."
June 14 - 18, 2019
Mexico City, Xochimilco, Teotihuacán
Day by Day
Mexico City with Patrick. We'll eat. We'll drink. We'll eat some more. Then see wrestlers.
Day 1 | June 14
¡Bienvenidos a la Ciudad de México! Home to 21 million people, Mexico City is the largest city in the Western Hemisphere, and a food lover's paradise. After settling into our apartments, we'll hit the streets with today's guide, self-proclaimed "professional eater" Anais Martinez (aka "Curious Mexican"), who has made a career of searching out the very best street food. We'll stop by hole-in-the-wall joints with lines stretching down the block and genteel blue-tiled cafes. In the evening, we'll visit a mezcalería to sample a range of mezcals (tequila's smoky, scrappy little sister), then whip next door to mash our own guacamole in a molcahete and gorge ourselves on tlayudas. We'll round out our Friday night with a classic Mexico City experience: ringside seats to cheer (and boo) along as luchadores, Mexican wrestlers colorfully dressed up as superheroes and villains, tumble around the ring.
Day 2 | June 15
In Mexico City, street murals are almost a religion. This morning, we'll make pilgrimage to downtown's Centro Histórico, where iconic, wedding-cake-like cathedrals and plazas give way to arcades of humble shoe shops and dark alleyways — the perfect canvas for tagging. We'll explore some of the city's most famous homegrown artists and techniques, admire big format murals and punchy Banksy-style stencils, and learn more about the broader political meaning of works from our local graffiti artist guide.
Our walking tour concluded, we'll dine and shop in the Azul Historic District, home to old-school taverns, Art Deco shopping malls, and crafts markets, before spending our afternoon admiring a more ancient art form: the floating gardens of Xochimilco, the last remnant of an expansive network of canals and waterways developed by the Aztecs, which we'll explore by boat.
Day 3 | June 16
Up, up, and away! Our alarms will go off well before dawn, but for the best possible reason: a hot-air balloon ride over the majestic Teotihuacan pyramids. After gliding through the neon-pink sunrise, we'll celebrate our landing with a hearty breakfast before exploring the pyramids again, this time by foot, in the cool of the morning.
After lunch at a rustic local restaurant, we'll return to the city and have plenty of time to explore our swanky home base of Condesa, with its Michelin-starred restaurants, chic boutiques, and marble-topped cafes, before enjoying a festive dinner back at our penthouse suite entertaining area at our apartments courtesy of Chef Patrick, who will introduce us to some of the dishes that made him fall in love with Mexico City.
Day 4 | June 17
After a sumptuous brunch, we'll head to the up-and-coming Juárez neighborhood, a jumble of hip jazz bars, Korean markets, and bike shops serving a mean espresso. Once again, Anais will be our guide, showing us the best places to sample under-the-radar treats like tamales with cocoa.
In the evening, we'll learn about another hidden local treasure: Mexican wines from the country's boutique vineyards. Local expert César Margain will introduce us to the history, terroir, and politics of Mexican wine-making as he leads us through a degustación. After our tasting, we'll stroll over to Maximo Bistrot, famed for its emphasis on local ingredients farmed within the city limits, for a grand farewell dinner — including, quite possibly, its famed deep-water shrimp, served with a vinaigrette of sherry, serrano peppers, and chicatana flying ants, a seasonal delicacy since pre-Columbian times.
Day 5 | June 18
Ah, the journey of Mexico City is over. We'll eat breakfast and pack up, then say adios to Mexico City, our new friends and our trusted guides. Until next time!
Where We Sleep
In a city as exciting and busy as Mexico City, it's important to feel at home. The Loredo apartments, in the tree-lined neighborhood of La Condesa, are a welcome oasis.
Loredo Apartments
Mexico City
La Condesa, famed for its Art Deco mansions and fountain-lined parks, is one of the loveliest neighborhoods in Mexico City, a lush refuge from the teeming streets beyond. But (relatively) quiet doesn't mean boring! With its distinctly international vibe, a hodgepodge of diplomats, hipsters, and young professionals, it's the perfect place to feel like a local. Pop out for a late-night taco run, take in a morning espresso, or simply follow your nose as you wander the neighborhood's stately streets and parks.
Mexico City may be the true city that never sleeps, but when you need to, head back to your home away from home to enjoy a sweeping view of the glittering city lights below, and maybe a nightcap of mezcal from the fully stocked kitchen. Or have Patrick's feast or breakfast in our penthouse suite. Rest up while you can—the city awaits!
Book Mexico City with Patrick Ryan
$
0
per person, based on double occupancy
Can't travel on these dates?
Call us at
+1 (855) 219-8018
Questions?
That's OK, we have answers. Read our FAQs below. Or text or call us at +1 (855) 219-8018 to speak with a Modern Adventure Trip Specialist.
What does the price include?

Four nights at luxury apartment-style accommodations; private travel for all day trips and excursions; departure airport transfer; private tours with local guides and cultural experts; exclusive VIP access and tastings; guided activities, adventures and expeditions; entrance fees; daily breakfasts, most lunches and dinners; local beverages with meals; gratuities for local staff.

What does the price not include?

International roundtrip airfare; travel insurance; transportation to the trip's starting point; activities not included in the trip itinerary; hotel incidentals including room service, laundry service and hotel bar tabs; food and beverage not included in itinerary; gratuity for tour leader.

What are the arrival & departure details?

We recommend you arrive at the Mexico City International Airport (MEX) in Mexico City, Mexico on or before Thursday, June 13, 2019. We'll meet as a group at 10am on June 14, 2019.
The last day of this adventure is June 18, 2019. You should schedule flights home after 2pm from Mexico City International Airport.

Who is going on this trip?

We limit the group to no more than 20 fellow adventures and your Modern Adventure team. Our experiences are fun and inclusive and you can expect to be joined by a diverse group in terms of age, background and interests – including solo travelers, couples and friends traveling together. This adventure is recommended for travelers aged 18 and above.

Who is leading this trip?

This trip is led by an expert Modern Adventure Trip Leader. They are an experienced travel guide, a representative of Modern Adventure and the person to go to with questions or concerns on the trip. We'll be joined throughout our adventure by local, expert guides who are deeply knowledgable with respect to local cultures, customs and history and are passionate about sharing that with us. We'll also be joined by special guest Patrick Ryan.

Do I need to pay a solo traveler supplement?

Yes, there is a $500 supplement for solo travelers, to be paid at the time of booking to secure a private room during the adventure. If you would like Modern Adventure to pair you with a roommate, that option may be available upon checkout – these spots are limited and available on a first-come, first-serve basis. (See our Terms and Conditions for full details).

What travel documents are needed?

US citizens are not required to have a visa for tourist visits to Mexico, but are required to show a valid US passport. It is recommended that your passport is valid for six months after your travels are over. On arrival in the airport, you will be issued a visitor's permit, known as a FMM (Forma Migratoria Multiple). For citizens of other countries, please check with the Mexico Embassy or Consulate for information and requirements.

What is the cancellation policy?

You may cancel on or before March 10, 2019 and receive a full refund minus a $500 per-person service fee. If you cancel between March 11 and April 14, 2019 there is a 50% cancellation fee. On or after April 15, 2019 there is a 100% cancellation fee. We highly recommend purchasing travel insurance as we are not able to make exceptions to this policy in cases of family/medical emergency or cases of the trip being cancelled (See our Terms and Conditions for full details).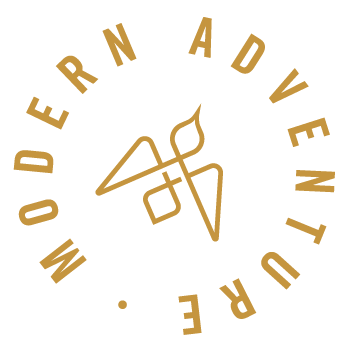 We're at your service.
Speak with a Modern Adventure Trip Specialist.
Text or call us at +1 (855) 219-8018