Mexico City: Fashion, Art & Culture
One Departure Only | January 31 - February 4, 2020
Culture & Creativity
Fashion-forward Mexico City with style mavens Linda Waisbord and Catherine Bachelier
January 31 - February 4, 2020
One departure only—Call us to book
5 Days, 4 Nights
Mexico City, Xochimilco, Teotihuacán
Price from
$
2,850
per person, based on double occupancy
High-end boutiques, traditional folk art and hip neighborhood galleries all vie for your attention. Something colorful catches your eye, then again, and again. This isn't New York or Paris: this is the cosmopolitan juggernaut of Mexico City. Over the past few days you've met artists, mezcaleros and winemakers. You've explored open-air markets and ancient Aztec pyramids. You've shopped for everything from cutting-edge fashion to traditional hand-woven textiles. And now, savoring some of the most delicious street tacos you've ever tasted, it hits you: Mexico City is more than just a city that exudes style and fashion. It's your new favorite cultural icon.
Your companions in Mexico City are Catherine Bachelier and Linda Waisbord. These San Diego-based fashionistas have worked with top global brands, empowering clients to tap into their true style potential. Both of Mexican heritage, Catherine and Linda are excited to experience and share the fashionable side of Mexico City. No matter how much you already know about Mexican art and culture, this journey will teach, motivate and inspire you to be your most fashionable self.
If you live and breath design and fashion⁠—this trip is for you. We'll explore the history and modern trends in textiles, arts and crafts. Plus, we'll tour hip neighborhoods, sip smoky mezcals, hot-air balloon ride over pyramids and float down ancient Aztec canals. This is iconic, unforgettable Mexico City.
Experience
The creativity and exuberance of Mexico City's fashion and crafts, textiles and design
Immerse
Yourself in the street life of Mexico City, its open-air markets and outdoor murals
Discover
Ancient Aztec culture, from Teotihuacán pyramids to Xochimilco waterways
Savor
The flavors of the city, from smoky mezcals to sharp salsas and succulent barbecued meats
January 31 - February 4, 2020
Mexico City, Xochimilco, Teotihuacán
Your Hosts
Catherine and Linda believe fashion is a fundamental reflection of how you see the world, and how you want the world to see you. Through travel, they've discovered that fashion, style and inspiration are everywhere.
Catherine Bachelier
Fashion Expert & Stylist
A consummate stylemaker and fashion expert, Catherine is the founder of CB StyleMaker and Southern California's go-to source for personal styling and fashion empowerment. She's originally from Nogales, a small town on the border of Arizona and Mexico.
Linda Waisbord
Stylist & Fashion Influencer
Linda is a San Diego-based stylist and fashion consultant. She's also a fashion correspondent for Televisa and Celebrando Latinas Magazine. As a fashion-empowerment motivational speaker, Linda has traveled the world helping her clients tap into their full style potential.
Day by Day
This is a fashion-forward, fully dressed-up visit to Mexico City. We'll explore ancient Aztec culture, go behind-the-scenes at boutiques and galleries, meet artists and winemakers, and savor the unforgettable flavors of this mesmerizing metropolis.
Day 1 | January 31
¡Bienvenidos a la Ciudad de México! Home to 21 million people, Mexico City is the largest city in the Western Hemisphere, and a fashion and food lover's dream. After settling into our apartments in the hip La Condesa neighborhood, we'll hit the streets. First up, a delicious market tour sampling local favorites and the very best street food. Then we'll explore this artsy enclave full of boutiques, cafés and galleries, with the opportunity to meet and greet some of La Condesa's up-and-coming local designers and shop owners. In the evening, we'll visit a mezcalería and sample a range of artisanal mezcals (tequila's smoky, scrappy little sister), then whip next door to mash our own molcajete salsa. We'll round out the evening with a delicious welcome dinner back at our apartments.
Day 2 | February 1
Today, we dive into the rich history of textiles and art in Mexico City. We start at downtown's Centro Histórico, where iconic cathedrals and expansive plazas give way to arcades and alleyways full of shops—perfect for exploring. We'll visit the city's famed cathedral and the Templo Mayor (called Hueteocalli by the Aztecs), which dominated the sacred precinct of the Aztec capital Tenochtitlan. We'll finish up at the Museo de Arte Popular, Mexico City's national folk-art museum and a treasure trove of textiles, sculpture and traditional crafts.
After lunch we'll explore Bazar Sabado, an open-air art and textile market. Wander the aisles, talk with local artisans, procure some beautiful garments if inspiration strikes, and see first-hand how some of these beautiful pieces are made.
Day 3 | February 2
Up, up and away! We'll rise well before dawn, and for the best possible reason: a hot-air balloon ride over the majestic Teotihuacan pyramids. After gliding through the neon-pink sunrise, we'll celebrate our landing with a hearty breakfast before exploring the pyramids again, this time by foot, in the cool of the morning with our local guide bringing the stories of this fabled site to life.
We'll have lunch at a nearby restaurant, dining on a special menu of pre-Hispanic cuisine to pair with our historic morning. Tradition keeps on rolling as we spend our afternoon admiring a more ancient art form: the floating gardens of Xochimilco, the last remnant of an expansive network of canals and waterways developed by the Aztecs. We'll cruise the canals by boat with plenty of drinks, color and our own mariachi band in tow. Dinner tonight is on our own, with time to explore our neighborhood base of La Condesa and Roma, or relax back at the apartments.
Day 4 | February 3
This morning we'll head to Mexico City's 'creative center' in the Coyoacan neighborhood. The home of famed artist Frida Khalo is a place bursting with history, plazas and narrow centuries-old streets. Here, we'll tour the vibrant food markets for tastings and lunch.
In the evening, it's a masterclass on lesser-known local treasures: Mexican wines. Winemaker César Margin will introduce us to the history, terroir, and politics of Mexican wine-making as he leads us through a degustación from respected vineyards across Mexico. Of course, our tasting are paired with delicious bites showcasing Mexico City flavors and ingredients. 
Day 5 | February 4
We've come to the end of our fashion-forward journey through Mexico City. We'll eat a final breakfast and pack up, then say adios to the city and our new friends. Until next time⁠—and there's absolutely no doubt we'll be back.
Where We Sleep
In a city as exciting and busy as Mexico City, it's important to feel at home. The Laredo apartments, in the tree-lined neighborhood of La Condesa, are a welcome oasis.
Laredo Apartments
Mexico City
La Condesa, famed for its Art Deco mansions and fountain-lined parks, is one of the loveliest neighborhoods in Mexico City, a lush refuge from the teeming streets beyond. But (relatively) quiet doesn't mean boring! With its distinctly international vibe, a hodgepodge of diplomats, hipsters, and young professionals, it's the perfect place to feel like a local. Pop out for a late-night taco run, take in a morning espresso, or simply follow your nose as you wander the neighborhood's stately streets and parks.
Mexico City may be the true city that never sleeps, but when you need to, head back to your home away from home to enjoy a sweeping view of the glittering city lights below, and maybe a nightcap of mezcal from the fully stocked kitchen. Rest up while you can—the city awaits!
Book Mexico City: Fashion, Art & Culture
$
2,850
per person, based on double occupancy
Can't travel on these dates?
Call us at
+1 (855) 219-8018
Questions?
That's OK, we have answers. Read our FAQs below. Or text or call us at +1 (855) 219-8018 to speak with a Modern Adventure Trip Specialist.
What does the price include?

Four nights at luxury apartment-style accommodations; private travel for all day trips and excursions; private tours with local guides and cultural experts; exclusive VIP access and tastings; guided activities, adventures and expeditions; entrance fees; daily breakfasts, lunches and most dinners; local beverages with meals; gratuities for local staff.

What does the price not include?

International roundtrip airfare; travel insurance; transportation to the trip's starting point; activities not included in the trip itinerary; hotel incidentals including room service, laundry service and hotel bar tabs; food and beverage not included in itinerary; gratuity for tour leader.

Where does this trip start and end?

Our adventure begins at 9:00am on Friday, January 31, 2020 at the Laredo Apartments in Mexico City. The closest airport is the Mexico City International Airport (MEX). We recommend arriving on or before January 30 to ensure you are at our starting point on time.

Our last day is Tuesday, February 4, 2020. The closest airport is the Mexico City International Airport (MEX). Your flight home should be scheduled to depart at 2:00pm or later from here if you would like to join the included airport transfer.

Who is going on this trip?

Our adventures typically have between 10 and 20 guests, and our Modern Adventure Team. Our experiences are fun and inclusive and you can expect to be joined by a diverse group in terms of age, background and interests—including solo travelers, couples and friends traveling together. This adventure is for travelers age 18 and above.

Who is leading this trip?

This trip is hosted and led by Luis and Jo Vargas, two of Modern Adventure's co-founders. They are experienced travel guides, representatives of Modern Adventure and your go-to for questions or concerns on the trip. Additionally, we'll be joined throughout our adventure by local expert guide, Florencio Moreno, who is deeply knowledgeable with respect to local cultures, customs and history and are passionate about sharing that with us.

What travel documents are needed?

US citizens are not required to have a visa for tourist visits to Mexico, but are required to show a valid US passport. It is recommended that your passport is valid for six months after your travels are over. On arrival in the airport, you will be issued a visitor's permit, known as a FMM (Forma Migratoria Multiple). For citizens of other countries, please check with the Mexico Embassy or Consulate for information and requirements.

Do I need to pay a solo traveler supplement?

For solo travelers, there is an $800 single-supplement fee—paid at the time of booking to secure a private room. If you would like us to pair you with a roommate, that option may be available upon checkout—these spots are limited and available on a first-come, first-served basis.

What are the accommodations like?

For this adventure, we use apartment-styled accommodations. Each unit has two bedrooms, two bathrooms, a full kitchen and living space, accommodating up to four guests per apartment. Note that there is no elevator at these apartments. If you book as a single traveler, you will have a room to yourself, but will share an apartment with an additional one or two guests. Call for questions about the apartments.

What is the cancelation policy?

You may cancel on or before October 27, 2019 and receive a full refund minus a $500 per-person service fee. If you cancel between October 28 and December 1, there is a 50% cancellation fee. On or after December 2, there is a 100% cancellation fee. We highly recommend purchasing travel insurance as we are not able to make exceptions to this policy in cases family/medical emergency or cases of the trip being cancelled (see our Terms and Conditions for full details).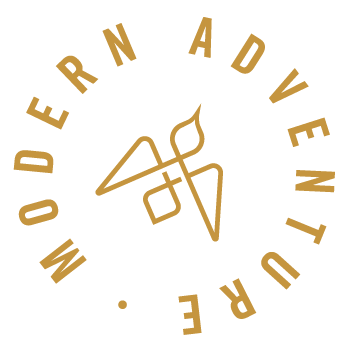 We're at your service.
Speak with a Modern Adventure Trip Specialist.
Text or call us at +1 (855) 219-8018