Japan with Naomi Pomeroy
Sold Out - Call for Future Dates & Availability
Adventure of a Lifetime
Monster robots, ancient shrines, Michelin-starred pizza, secret noodle shops—Naomi's Japan is irresistibly delicious and seriously fun
Sold Out
7 days, 6 nights in Tokyo, Kyoto, Osaka
$
0
per person, based on double occupancy
Sold Out
You've packed more into the past few days than the past few years. First Tokyo, a Blade Runner-like world of subways and skyscrapers, tiny ramen shops and tinier speakeasies. Next up Kyoto, ablaze with scarlet maple leaves, its crooked canals and ancient shrines so photogenic you've run out of phone storage. Now you're on a farm outside Osaka, foraging for the vegetables you'll turn into a classic farm-to-table meal under the watchful eye of one of the world's most bad-ass chefs. There's nowhere in the world you'd rather be.
Your companion on this incredible seven-day journey is Naomi Pomeroy. She's the force behind Portland's Beast and Expatriate, a James Beard award winner, and one of the most brilliant, innovative names in the business. A passionate Japanophile, Naomi will share her favorite finds with us, from sushi bars to sake tastings to secret clubs. It's a trip to designed by and for Naomi Pomeroy, and it's only happening once.
If your idea of the perfect vacation involves kuidadore—the Japanese concept of 'bankrupting yourself with food'—this trip is for you. If you're fascinated by ancient rituals and the generations of artisans who've been perfecting their crafts for centuries, or believe that every second of every day should be filled with adventure, come to Japan with us. We'll explore Tokyo, Kyoto and Osaka as only Naomi Pomeroy can show us. Prepare yourself for a week of full-on amazing. Join us.
Savor
Tokyo and Osaka—the most exciting, dynamic food cities in the world. We'll eat everything
Explore
All of Naomi's haunts: back-alley noodle joints, bustling markets, swanky cocktail bars
Honor
Buddhist shrines, traditional tea ceremonies, the rituals of an ancient civilization
Connect
With Naomi and Japan—and with people as curious, joyful and inspiring as you!
3 Reasons to Travel with Naomi Pomeroy
We love Naomi because she's a self-taught force of nature with a no-bullshit attitude. While she's earned many accolades—a James Beard Award, one of Food & Wine's and Bon Appètit's Best New Chefs, one of Oprah's Top 10 Women on the Rise—she's not even close to pretentious. Naomi works her magic by preparing the kind of meals your favorite grandma used to make, always served with her trademark passion.
She's Fearless
Naomi is fierce with a heart full of bravado. She's not afraid to compete (and succeed) in a male-dominated industry, inspiring people to follow their passion.
She's Empowering
"The key to my success has always been empowering the people around me." She's the one who'll be egging you on to try new dishes and experiences—no matter how wild.
She Knows Japan
And she wants to share her favorite experiences. "Japan and Portland have a love affair with each other. From coffee to whiskey to vinyl-music culture… Japan is also starting to get these little food cart pods, and farmers markets are exploding there. It's just so fucking Portland!"
Tokyo, Kyoto, Osaka
Day by Day
In between monster robots and ancient shrines, we'll gorge ourselves on sushi, make (and slurp) our own soba noodles, and prepare a classic farm-to-table feast. This is a rare opportunity to explore Tokyo, Kyoto and Osaka with the awesomely amazing Naomi Pomeroy—join us!
Day 1
Welcome to Tokyo! We dive right in with a visit to a local sumo-beya, where sumo wrestlers live and train together. We'll meet the wrestlers, watch a live sumo practice and learn about the centuries-old art of sumo.
In the afternoon we visit Meiji Jingu. This tranquil shrine is in the heart of western Tokyo and dedicated to Emperor Meiji, who opened Japan to outside influences in the 19th century. It's Japan and its most ritualistic and traditional—the perfect counterpoint to our next stop, the frenetic Shibuya neighborhood. It's the epitome of Japanese modernity: a dense entertainment and shopping hub, one of the busiest districts in Tokyo, and packed with bars and nightclubs.
Dinner tonight is special. We kick-off our trip at a high-end izakaya, a type of Japanese bar featuring dozens of small seasonal dishes, made here to perfection from the hand-shaved bonito stock to the meats grilled over aromatic Binchotan charcoal.
Day 2
This morning we explore the Ginza district, Tokyo's most upmarket shopping and dining district. Ginza is famous for its department stores: admire truffles and macaroons illuminated in floor-to-ceiling displays like museum masterpieces. We'll have free time to explore Ginza on our own before heading to lunch at a traditional sushi restaurant. Here, clean, nuanced flavors of fish and seafood reign supreme—a world away from the saucy, spicy rolls back home.
Then we'll stroll through the old Yanaka neighborhood and admire the wooden houses and temples, soaking in one of the few places in Tokyo where old world Japan still exists.
Dinner tonight is at a Michelin-starred pizzeria. You read that right—a pizzeria with a coveted Michelin star! How do you top a dinner like this? With a dancing robot show, of course. Settle in to our VIP seats and enjoy Tokyo's most flamboyant and must-see neon spectacle. We're not done yet: we'll cap off the night with cocktails in the swanky Shinjuku district.
Day 3
We start the day bright and early—and it's worth it. Nothing can prepare you for the buzz of the new Tokyo Central Wholesale Market in Toyosu. More than 6 million pounds of fish and seafood are processed here each day. We'll wander through the Tsukiji Outer Market, past small rustic storefronts hawking Tokyo's freshest fish and seafood.
Don't worry if you're hungry: for lunch, we'll try our hand at making soba noodles. Under Naomi's guidance and with the help of a seasoned expert we'll craft our own versions of this ancient recipe—then delicately slurp the fruits of our labors. Delicious.
After a little downtime, we're off to leisurely explore Tokyo by boat, cruising along the Sumida River to the Asakusa Old Quarter. Here we'll get a first-hand look inside Asakusa's most famous site, the Senso-ji Buddhist temple, then shop for souvenirs along Nakmise-dori and at the famous Kappabashi market.
Day 4
Shinkansen time! Get ready for the complete Japanese bullet train experience. Traveling at 200 miles per hour, it's a no-hassle, three-hour journey to Kyoto, Japan's capital from the 12th to 19th centuries and one of the most visually stunning cities in the country. After we settle in, our first stop is Kyoto's Nishiki Market; it's a pleasure to wander the aisles in this massive, colorful, mesmerizing market. We'll meet a knife maker who's been in business since the 16th century, and sample tofu—exquisitely fermented in mountain springs—as you've never tasted it.
Kyoto is famous for its geishas, traditionally clad hostesses trained to entertain with conversation, dance, and song. We'll wander the back lanes of Gion, a historic district famous for its geishas, before enjoying the quiet beauty of an authentic tea ceremony: it's our moment of harmony and tranquility.
Dinner tonight is a serious treat: We dine on obanzai ryori, Kyoto's multi-course, seasonally driven, homestyle cooking at one of its most highly regarded dining spots. You won't forget this meal.
Day 5
We venture outside central Kyoto for time among the tranquil bamboo groves of Arashiyama. At this time of year, they'll be turning from their customary jade to autumnal scarlet. It's a stunning sight, framing the city's hundreds of temples and shrines—and the temple cats sitting in quiet contemplation.
Lunch is built around another ancient tradition: shojin ryori, a deceptively simple, vegetarian Buddhist cuisine that Zen monks have been dining on since the 13th century.
Did somebody say sake? Time to leave contemplation behind, and to meet a venerable sake producer to learn all about the art and craft of brewing Japan's famous tipple—tasting plenty as we go—before heading off for a dinner of silken Wagyu beef at one of Kyoto's top steakhouses.
Day 6
We're off to Osaka! First stop en route is Asuka, Japan's ancient capital city, to visit some of the country's oldest Buddhist temples and the burial mounts of its first emperors.
Next we dive into a timeless landscape of terraced rice fields, visiting a small-scale organic farmer who left city life behind 10 years ago. It's a treat to harvest vegetables in the stunning outdoors, then prepare (and enjoy!) a delicious traditional lunch together. This is a true farm-to-table experience.
Osaka has a reputation as the culinary heart of Japan. The reputation is built on its concentration of Michelin-starred restaurants (99 at last count), its excellent street-food scene, its openness to foreign cuisines (in this case, mainly Korean), and two delicious indigenous snacks: okonomiyaki (yam-flour pancakes filled with seafood, pork, kimchi) and tako yaki (octopus doughnuts). If you're keeping score, Osaka is also where instant ramen noodles were invented in the 1950s.
Our farewell dinner together is a movable feast of Osaka's most irresistible restaurants, pubs and street food. It's a celebration of our time together, of all the food and sights and adventures we've shared.
Day 7
Our journey has come to an end. As we say goodbye to Naomi and each other, we know we'll be back, and soon. We've seen so much, and yet we've barely scratched the surface.
Where We Sleep
Japan leads the world in thoughtful design and our hotels are no exception, deeply rooted in the local culture of each location: anything-goes Tokyo, serene Kyoto, brash Osaka.
Claska
Tokyo
The highly energized commotion of Tokyo melts away. Here, time passes gently and the cityscape outside feels a world away. Inside it's fashionable high art at the studio and gallery, a restaurant with decadent seasonal ingredients to savor, and a rooftop terrace full of greenery and stunning city views—plus, all the comforts you'd expect.
Enso Ango Tomi II
Kyoto
This "dispersed hotel" comprises five separate buildings hidden among Kyoto's back alleys far from the tourist crowds. Each building is inspired by Zen principles interpreted in its own unique style. Guests are free to wander the entire complex, from tea rooms and guest kitchens to reading nooks and tatami salons. Admire spaces decorated by some of Japan's most famous artists, and find your own perfect spot for quiet contemplation.
Osaka Miyako Marriott
Osaka
The hotel is inside Japan's tallest building, located on the 38th-50th floors of the Abeno Harukas skyscaper and with killer views from every room. Daredevils may want to go one further and try "Edge the Harukas," walking the perimeter of the hotel's rooftop, tethered for safety, for unfettered, unparalleled views of the city below. There's no shame in simply enjoying the shimmering lights of the city over cocktails in the Lost in Translation-esque bar lounge—or better yet, from the safety of your own bubble bath.
Book Japan with Naomi Pomeroy
$
0
per person, based on double occupancy
Can't travel on these dates?
Call us at
+1 (855) 219-8018
Questions?
That's OK, we have answers. Read our FAQs below. Or text or call us at +1 (855) 219-8018 to speak with a Modern Adventure Trip Specialist.
What does this price include?

Six nights at unique four- and five-star accommodations; private travel for all day trips and excursions; departure airport transfer; private tours with local guides and cultural experts; exclusive VIP access and tastings; guided activities, adventures and expeditions; entrance fees; daily breakfasts, lunches and dinners, local beverages with meals; gratuities for local staff.

What does the price not include?

International airfare to/from Japan; travel insurance; transportation to the trip's starting point; activities not included in the trip itinerary; hotel incidentals including room service; laundry service and hotel bar tabs; food and beverage snot included in itinerary; gratuity for tour leader.

What are the arrival and departure details?

We recommend you arrive at the Haneda Airport (HND) in Tokyo, Japan, on or before November 2, 2019. You must be at the meeting spot in Tokyo at 8am on November 3, 2019. On the last day of our adventure, we will take a complimentary group transfer to the Osaka International Airport (ITM). Your flight home should depart at 2pm or later on November 9, 2019.

Who is going on this trip?

We limit the group to no more than 14 fellow adventurers, plus your Modern Adventure team. Our experiences are fun and inclusive and you can expect to be joined by a diverse group in terms of age, background and interests -including solo travelers, couples and friends traveling together. This adventure is recommended for travelers aged 18 and above.

Who is leading this trip?

This trip is led by an expert Modern Adventure Trip Leader. They are an experienced travel guide, a representative of Modern Adventure and the person to go to with questions or concerns with on the trip. We'll be joined throughout our adventure by expert local guides who are deeply knowledgable with respect to local cultures, customs and history, and are passionate about sharing that with us. We'll also be joined by special guest Naomi Pomeroy.

Can I extend this adventure?

Yes, we offer pre-nights in Tokyo and post-trip extensions in Osaka. After you book, our concierge team is more than happy to discuss and share options and coordinate additional hotel stays, activities or multi-day itineraries.

Do I need to pay a solo traveler supplement?

Prices are based on double occupancy. If you wish to share a room, select 'Single: Willing to Share' at check out. Modern Adventure will pair you up with a roommate of the same gender. If you are a solo traveler and prefer to have your own accommodations, a $1,500 supplement will apply at checkout; these spots are very limited due to the type of accommodations on our adventure and are available on a first-come, first-serve basis (See our Terms and Conditions for full details).

What travel documents are needed?

US citizens are not required to have a visa for tourist visits to Japan for visits under 90 days, however are required to show a valid US passport. It is recommended that your passport is valid for six months after your travels are over.

What is the cancellation policy?

You may cancel on or before July 30, 2019 and receive a full refund minus a $500 per-person service fee. If you cancel between July 31 and September 3, there is a 50% cancellation fee. On or after September 4 there is a 100% cancellation fee. We highly recommend purchasing travel insurance as we are not able to make exceptions to this policy in cases of family/medical emergency or case of the trip being cancelled (See our Terms and Conditions for full details).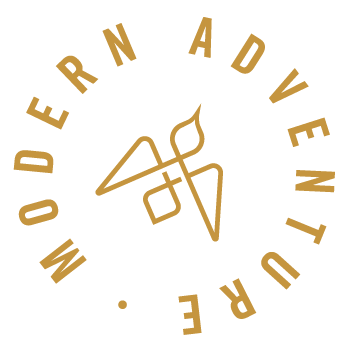 We're at your service.
Speak with a Modern Adventure Trip Specialist.
Text or call us at +1 (855) 219-8018