India with Nina Compton
Call to Book | October 16 - 27, 2020
Supreme India
The ultimate culinary, cultural & wildlife adventure in India with chef Nina Compton
October 16 - 27, 2020
One exclusive departure with chef Nina Compton
12 Days, 11 Nights
Best ofNew Delhi, Jodhpur, Chanod, Udaipur, Mumbai, Jamtara
Price from
$
9,900
per person, based on double occupancy.
A morning breeze gently rustles the thick jungle outside your tent. Just yesterday, you were exploring a mega-city of 18 million people, a sensory onslaught in all the best ways. Before that, it was craft cocktails at a floating palace, navigating India's most colorful bazaars, eating all the tastiest street foods. Now, it's time to hop in your private Jeep for a safari drive through the bamboo thickets and banyan trees. Everything you've experienced so far on your journey puts right now in perspective. This is the India adventure you've been waiting for.
Your companion on this incredible 12-day journey is chef Nina Compton. She's the force behind New Orleans' Compère Lapin, a James Beard award winner, and one of the most innovative names in the business. Nina's on a mission to explore the influence of India on her native Caribbean. From curry spices to culture, textiles to architecture, we're excited to learn—and taste—along with her.
If your idea of the perfect vacation means traversing India from its kinetic hubs to its tranquil jungle outposts—this trip is for you. We'll explore Old Delhi by rickshaw, the desert jewel of Jodhpur in Rajasthan, a literal floating palace in Udaipur, the back alleys and beaches of Mumbai. We'll meet local artists and traditional craftspeople. We'll eat in humble family homes and at some India's swankiest modern kitchens. And we'll relax at a remote jungle camp for a true Indian safari experience. Prepare yourself for twelve days that you'll remember for the rest of your life.
Savor
Traditional Indian flavors, hands-on cooking classes, meals prepared in family homes
Explore
Ancient temples, bustling bazaars, audacious megacities and quiet rural villages
Discover
Delhi and Mumbai, the desert strongholds of Rajasthan, the majestic wildlife of Jamtara
Connect
With Nina and India—with artists and local chefs, with ancient cultures and traditions
3 Reasons to Travel with Nina Compton
Nina Compton, chef/owner of Compère Lapin in New Orleans, takes inspiration from the Caribbean comfort food of her native St Lucia, prepared with the technical mastery of Italian cuisine she honed in the kitchens of Daniel Boulud and Norman Van Aken. Nina's odes to creole cooking have earned her national attention: a stint on "Top Chef", Food & Wine's Best New Chef in 2017, a coveted James Beard Award in 2018. Nina is a force of nature, brave and bold, always searching for inspiration.
Full of Life
If you live in the Big Easy, you generally know how to have a good time. Nina's optimism and sense of adventure is matched only by her sense of humor.
Global Influences
Nina was born in St Lucia and moved to New Orleans to open Compère Lapin. She immediately fell in love with the city's mashup of cultures, tastes and global influence in one crazy package.
Origin Stories
Nina's passionate about exploring the influence of India on the Caribbean. "Curry came to the Caribbean by way of Indian laborers in the 1800s. I want to focus on my roots and heritage, and see how they've been influenced by the traditions of India."
October 16 - 27, 2020
New Delhi, Jodhpur, Chanod, Udaipur, Mumbai, Jamtara
Where We Sleep
Prepare for high style and grandeur in some of India's most stunning locations—from city to desert, coast to jungle
Taj Ambassador
New Delhi
A modern spin on colonial design, with spacious rooms overlooking the city. The iconic greenery of the Lodhi Gardens peeks out from just down the road, and astounding architectural sites—from mosques to mausoleums to skyscrapers—vie for your attention in every direction.
RAAS Jodhpur
Jodhpur
It's the city's first boutique hotel, with a distinctive look blending historical grandeur with modern comfort. It's clean and geometric, with all the right hints of old-world detail paying homage to Jodphur's Walled City. A courtyard dinner with views of a spectacular 15th-century fortress? You simply can't go wrong here.
Chanoud Garh
Chanod
This 300-year-old palace is the epitome of imperial grandeur. The entire property has been painstakingly restored to its Raj-era glory, with exuberant suites washed in the brightest blues and pinks. It's one of the most sought-after heritage Indian retreats, with all the modern comforts you'd expect.
Taj Lake Palace
Udaipur
This hotel—built on an island in the 18th century by a young prince with lavish tastes—is exquisite in every way. It's five-star luxury with all the amenities, whether you're looking for a spa treatment or an evening cocktail with an incomparable view.
Trident Narimen Point
Mumbai
We're staying oceanside in Mumbai, in a sleek 35-story tower with panoramic views. The hotel is an iconic Mumbai landmark and a luxurious escape from the bustling city.
Jamtara Wilderness Camp
Jamtara
It's our own luxury wilderness camp surrounded by Arjuna and Banyan trees. Sleep in one of 10 luxury tented rooms overlooking the jungle, each artfully designed and distinctly modern, with private bathrooms. It's the perfect mix of high-end comfort with a front-row view of nature.
Blu Plaza
New Delhi
Back in New Delhi, we'll have an easy reentry into energetic urbanity. Relax in beautifully appointed rooms, stroll through the lush gardens, or take a swim. Blu Plaza caps off our trip effortlessly.
Book India with Nina Compton
Price from
$
9,900
per person, based on double occupancy.
Can't travel on these dates?
Call us at
+1 (855) 219-8018
Questions?
That's OK, we have answers. Read our FAQs below. Or text or call us at +1 (855) 219-8018 to speak with a Modern Adventure Trip Specialist.
What does the price include?

Eleven nights at unique four- and five-star accommodations; private travel for all day trips and excursions; internal flights as mentioned in the itinerary; departure airport transfer; private tours with local guides and cultural experts; exclusive VIP access and tastings; guided activities, adventures and expeditions; entrance fees; daily breakfasts, most lunches and dinners; local beverages with meals.

What does the price not include?

International roundtrip airfare; travel insurance; transportation to the trip's starting point; activities not included in the trip itinerary; hotel incidentals including room service, laundry service and hotel bar tabs; food and beverages not included in itinerary; gratuity for tour leader.

Where does the trip start and end?

Our adventure begins at 9:00am on Friday, October 16, 2020 at the Taj Ambassador Hotel in Delhi, India. The closest airport is the Indira Gandhi International Airport (DEL) in New Delhi, India. We recommend arriving on or before October 15 to ensure you're at our starting point on time.

Our last day is Tuesday, October 27, 2020. The closest airport is the Indira Gandhi International Airport (DEL). Your flight home should be scheduled to depart anytime after 9:00pm.

What travel documents are needed?

A valid passport and visa are required for all international travelers. Your passport should be valid at least six months after your return date and have two unused pages. If you are traveling to India soley for recreation, you may be eligible to apply for an e-Tourist Visa. For details visit www.indianvisaonline.gov.in/evisa/tvoa.html

Do I need to pay a solo traveler supplement?

For solo travelers, there is a $5,000 single-supplement fee—paid at the time of booking to secure a private room. For this adventure, we are unable to pair guests together who would like a roommate. If you would like to share a room with a known roommate, rooms with a combination of Twin beds and Hollywood-Twin beds may be an option at checkout—these rooms are scarce and are on a first-come, first-served basis. A Hollywood-Twin is a room with two twin beds pushed together, with separate bedding.

Who is going on this trip?

Our adventures typically have between 10 and 20 guests, and our Modern Adventure Team. Our experiences are fun and inclusive and you can expect to be joined by a diverse group in terms of age, background and interests—including solo travelers, couples and friends traveling together. This adventure is for travelers age 18 and above.

Who is leading this trip?

This trip is led by an expert Modern Adventure Trip Leader. They're an experienced travel guide, a representative of Modern Adventure and your go-to person for questions or concerns on the trip. We'll be joined throughout our adventure by local, expert guides who are deeply knowledgeable with respect to local cultures, customs and history and are passionate about sharing that with us.

Can I split payments for this trip?

Yes! Please call us if you prefer to pay in two installments of $5,000 each, per person, and not including any room supplements. The balance of $5,000 per person is due June 1, 2020.

What is the cancellation policy?

You may cancel on or before July 12, 2020 and receive a full refund minus a $500 per-person service fee. If you cancel between July 13, 2020 and August  16, 2020 there is a 50% cancellation fee. On or after August 17, 2020 there is a 100% cancellation fee. We highly recommend purchasing travel insurance as we are not able to make exceptions to this policy in cases of family/medical emergency or cases of the trip being canceled (See our Terms and Conditions for full details).

Can I extend my trip?

You can! We are offering an optional extended two-day, one-night extension to Agra where we'll visit the Taj Mahal. Included in this package are transfers, a local guide with four or more travelers, hotel stay and entrance fees, and most meals. If you're interested in this trip extension, please call us at +1-855-219-8018 and we'll help you get it scheduled.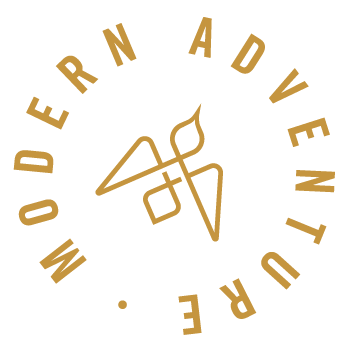 We're at your service.
Speak with a Modern Adventure Trip Specialist.
Text or call us at +1 (855) 219-8018