Greek Islands with Holly Perkins
One Women-Only Departure | June 14 - 21, 2020
Reconnect & Rediscover
A women-only health and wellness adventure in Greece with renowned trainer Holly Perkins
Reserve Your Spot
$7500 Full Price (Instant Confirmation)
$1000 Deposit ($6500 per person balance due Feb 17, 2020)
June 14 - 21, 2020
8 Days, 7 Nights, a women-only departure to Santorini, Paros, Folegandros
Price from
$
1,000
to reserve your spot. Full trip cost is $7,500 per person, based on double occupancy.
Savor this Mediterranean moment: You plunge from the deck of your private boat into the clear, blue waters below. Moments later you climb back on board, deeply reenergized by the ocean air, the incomparable beauty of the islands, and by the bonds you've already formed with this amazing group of women. Celebrate and play, exercise and explore, relax and recharge, letting the sun and sea serve as your guide. You've never felt more alive.
With you on this eight-day Greek adventure is Holly Perkins. She's one of the world's leading strength and conditioning specialists, a renowned trainer dedicated to helping women live bigger and better lives. You're not just joining Holly to experience Greek culture and the warm hospitality that is at the heart of the islands (though these are certainly on the docket). This women-only adventure is to the birthplace of modern athletics, a true bastion of health and wellness. You'll reconnect with what makes you "you." Explore the Greek islands while rediscovering your inner goddess.
If you love stunning sunsets, morning beach workouts, wine tastings with a view, or simply adventuring with like-minded women, this trip is for you. We'll explore white-washed villages and golden beaches, swim in vibrantly blue water and dine on the freshest seafood the Mediterranean has to offer. We'll embark on an adventure in a place fundamental to health and human performance, and leave reconnected to our very best selves.
Energize
With morning yoga and Bootcamp-style workouts
Celebrate
Our raw power, and our time together in Greece
Discover
Hidden beaches, local culture, the best Mediterranean sunsets
Renew
Take eight days to be relax, recharge, and focus on you
3 Reasons to Travel with Holly Perkins
LA-based Holly Perkins is one of the world's leading strength and conditioning specialists. She is the author of Lift to Get Lean and the expert on record for numerous magazines. Holly's women's-only trip to Greece is one back to the roots of athleticism and forward on a transformative journey of strength, inside and out!
She Wrote the Book on Fitness
Literally. Her book Lift to Get Lean is an iconic women's guide to strength training. Her mantra—strength, cardio, nutrition—is the trifecta of body transformation.
She Has a Plan
Holly's mission is to empower women on a personal journey of fitness and health. She's helped thousands of women to cultivate their own physical strength.
She Believes in You
"When it comes to achieving fitness goals that seem impossible, I am inspired daily by women who fight against all odds and succeed. Something incredible happens when a woman discovers her own power."
June 14 - 21, 2020
Santorini, Folegandros, Paros
Day by Day
We'll exercise, explore uninhabited islands made for swimming, sip wine in Santorini, eat the freshest seafood, and watch the sunset over the Aegean Sea. Most importantly, we'll form a relationship with both the islands and ourselves.
Day 1 | June 14
Welcome to Greece! We meet up in Athens and then board our short flight to Santorini. We've seen this heavenly place depicted in glossy magazines and on that vision board we have tacked to our wall. Now all the beauty and energy of this Greek paradise is right in front of us.
In the afternoon, we'll have lunch together and grab a wine glass for a guided tasting at Venetsanos Winery, overlooking Santorini's iconic caldera: a deep blue slice of sea, trimmed by jagged, bright cliffs—simply stunning. We'll take some time to freshen up at our hotel before meeting up again to enjoy a first meal together and bond over cocktails with a view.
Day 2 | June 15
It's our first full day in Greece, and we're off to explore Santorini's most iconic city, Oia. On a morning hike along the island's caldera, we'll marvel at the cliffs that spill into the clear water, ending in Oia, immersed in its famously white-washed homes and their vibrant blue rooftops. Afterwards, we'll have some time to explore this magnificent place on our own before boarding our ferry to island number two of the trip: Folegandros.
The picturesque island features a cliffside town, rugged landscapes, secluded coves and romantic sunsets. Its main village—with its colorful fishing boats and relaxed atmosphere—is nearly free of the tourists that crowd so many other Greek islands. We end today with a dinner at our hotel, soaking up Aegean views from a new vantage.
Day 3 | June 16
We'll ease into this day in true getaway mode with a walk on the beach. Slip off the sandals and let the white sand warm our toes before cooling them in a gentle sea tide. We'll savor that stillness before getting our bodies moving in a bootcamp-style workout at the hotel with Holly.
Once we've tended to our mind and body, we're ready to join local fishermen at the port to choose a fresh catch for lunch. We'll hike to the beach for a swim and then savor the fresh flavors, knowing our lunch was caught only moments earlier. Once full, it's time to relax at the hotel before leisurely heading to the main village on Folegandros—and one of the oldest medieval villages on the Aegean islands. Here in Chora, we'll enjoy dinner and a cocktail together at a local restaurant to celebrate our journey so far.
Day 4 | June 17
Today will be spent at sea, swimming in water so blue we'll wonder aloud whether our eyes are playing tricks. We'll relax on deck as the sun browns our skin, enveloping our bodies in a warmth. But we won't nod off—the sights are too beautiful for that. Instead, we'll take it all in from the deck of the boat, gently bobbing under the current. We'll enjoy lunch with the best view in the house.
In the afternoon, we'll have some time to relax at our hotel and prep for more marvelous views. We'll head up to Chora's 400-year-old hilltop church, watching as the sun sets gently into the sea. In town over dinner, we'll reflect on our time in Folegandros and only get more excited about what's next.
Day 5 | June 18
We begin our day adventurously and luxuriously—by private boat to Paros, an island in the heart of the Aegean Sea, known for its beautiful beaches and rural villages. Paros is full of life and has a little something for everyone. From vivid nightlife and natural footpaths to pristine beaches perfect for water sports—it's a destination for many. We'll take some time to freshen up at the hotel then end our day in Naoussa. We'll explore this picturesque fishing village with its beautiful blue bay and white-washed buildings then cap off the evening dining at a local eatery.
Day 6 | June 19
We'll get our blood pumping once again today. First up is another morning Bootcamp with Holly on the beach. Then, we'll gear up to explore Antiparos—a town of some 2,000 residents—by bike, inviting the salty breeze to blow back our hair as we take in the town's vibrant beaches and golden-green landscapes. The prize at the end of this ride is a simple beach-house lunch. We'll then stroll through town on cobblestone streets, past white-washed buildings before ending the day with a visit to a local farm. We'll do some cooking before diving into the farm-fresh dishes we've made, finally heading back to Paros for the night.
Day 7 | June 20
Awaken your muscles and mind with a morning yoga sesh on the beach. As the morning sun washes over the golden sand, you'll be breathing into sun salutation, down dog and child's pose. Then, it's off to Parikia, the port capital of Paros, for some more exercise with a view. We'll hike down part of the Byzantine road, the oldest road in Paros that dates back to 1,000 AD. We pass rugged mountainsides, pristine beaches and villages painted white and blue along the way. Maybe take a siesta beneath an olive tree. We'll refuel with a picnic at the beach and some well-deserved swimming and relaxation.
We'll end the day with a dinner at Barbarossa with authentic cuisine and many, many hugs. Although such an incredible trip has come to an end, this place has sparked new inspiration and fostered new friendships. We extend this party for as long as we can.
Day 8 | June 21
By today, our limbs are loose from the yoga; our minds are relaxed from so many days in the Mediterranean; and our legs have been primed from the hiking, biking and swimming. We'll say goodbyes knowing we've formed relationships with the islands, the food and the people that will influence us for lifetimes.
Where We Sleep
Contemporary design meets traditional Greek architecture. Enjoy the understated luxury and sophistication of our boutique hotels on Santorini, Folegandros and Paros.
Vedema Hotel
Santorini
Nestled on the west side of Santorini, our hotel blends right into the medieval village of Megalochori. Meticulously restored and lovingly appointed, the building's architecture is an homage to the village and indigenous elements. From its sunken pathways meandering the property to its ancient wine cellar and barefoot philosophy, Vedema features the utmost laidback luxury overlooking the Aegean Sea.
Anemi Hotel
Folegandros
Our home for three nights on Folegandros. The motto here is harmony, luxury, simplicity. Located just a few minutes walk from Karavostasi beach with an infinity pool and sea views, it's the perfect space for soaking up the sun.
Parilio
Paros
Mimicking the traditional white-washed architecture of Paros, Parilio is a heavenly imitation of everything that makes the Greek Islands beautiful. It's located between stunning Kolympithres beach and the jewel town of Naoussa. Wake up with the sun on the terrace sun bed or gaze at the sea from your window.
Book Greek Islands with Holly Perkins
Options
Number of Travelers
Price from
$
1,000
to reserve your spot. Full trip cost is $7,500 per person, based on double occupancy.
Can't travel on these dates?
Call us at
+1 (855) 219-8018
Questions?
That's OK, we have answers. Read our FAQs below. Or text or call us at +1 (855) 219-8018 to speak with a Modern Adventure Trip Specialist.
What does the price include?

Seven nights at unique four- and five-star accommodations; private travel for all day trips and excursions; internal flights as mentioned in the itinerary; departure airport transfer; private tours with local guides and cultural experts; exclusive VIP access and tastings; guided activities, adventures and expeditions; entrance fees; daily breakfasts, most lunches and dinners; local beverages with meals.

What does the price not include?

International roundtrip airfare; travel insurance; transportation to the trip's starting point; activities not included in the trip itinerary; hotel incidentals including room service, laundry service and hotel bar tabs; food and beverages not included in itinerary; gratuity for tour leader.

Where does this trip start and end?

Our adventure begins at 8:00am on Sunday, June 14, 2020 at the Athens International Airport (ATH) in Athens, Greece. We recommend arriving on or before June 13 to ensure you're at our starting point on time.

Our last day is Sunday, June 21, 2020. The group will take a morning flight from Paros to the Athens International Airport (ATH). If you are departing from ATH on this day, your flight should be scheduled to depart at 2:00pm or later.

What travel documents are needed?

US citizens are not required to have a visa for stays in Greece of under 90 days. Just bring a valid US passport. For citizens of other countries, please check with the Greek embassy or consulate for information and requirements.

Do I need to pay a solo traveler supplement?

For solo travelers, there is a $2,000 single-supplement fee—paid at the time of booking to secure a private room. If you would like us to pair you with a roommate, that option may be available upon checkout—these spots are limited and available on a first-come, first-served basis.

Who is going on this trip?

Our adventures typically have between 10 and 20 guests, and our Modern Adventure Team. Our experiences are fun and inclusive and you can expect to be joined by a diverse group in terms of age, background and interests—including solo travelers, couples and friends traveling together. This adventure is for travelers age 18 and above.

Who is leading this trip?

This trip is led by an expert Modern Adventure Trip Leader. They're an experienced travel guide, a representative of Modern Adventure and your go-to person for questions or concerns on the trip. We'll be joined throughout our adventure by local, expert guides who are deeply knowledgeable with respect to local cultures, customs and history and are passionate about sharing that with us.

What is the cancellation policy?

If you pay the $1,000 non-refundable deposit, your balance of $6,500 per person is due on or before February 17, 2020. This deposit is non-refundable. If you subsequently cancel between March 11 and April 14, there is a 50% cancellation fee on your balance of $6,500. On or after April 15, there is a 100% cancellation fee.


If you pay the full amount up front, you may cancel on or before March 10, and receive a full refund minus a $500 per-person service fee. Between March 11 and April 14, there is a 50% cancellation fee; on or after April 15 there is a 100% cancellation fee. We recommend purchasing travel insurance as we are not able to make exceptions to this policy in cases family/medical emergency or cases of the trip being cancelled (see our Terms and Conditions for full details).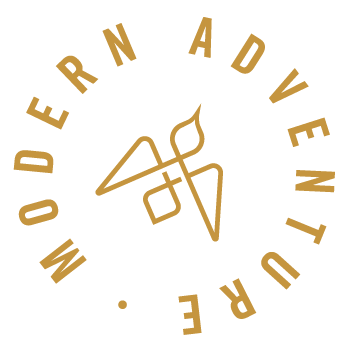 We're at your service.
Speak with a Modern Adventure Trip Specialist.
Text or call us at +1 (855) 219-8018