Costa Rica with Jenn Glysson
One Departure Only | June 25 - 30, 2020
Pure & Unforgettable
Explore the best of Costa Rica with fitness pro Jenn Glysson
June 25-30, 2020
One departure only—book early, spots are limited
6 Days, 5 Nights
Rio Perdido, Playa Hermosa, Liberia
Price from
$
3,650
per person, based on double occupancy
This Pacific sunset is mesmerizing. You cruise the shoreline by catamaran and feel the waves underneath. In just short of a week, you feel healthier, more connected and energized than ever before. Morning workouts, tubing down white-water rivers as monkeys call out above, hiking and biking to secret waterfalls, a restorative soak in thermal hot springs⁠—you've done it all, with plenty of time for lounging on Costa Rica's finest beaches. Drink in hand, you toast to your friends, the setting sun and this wonderland you never want to leave.
Along for the adventure is trainer and fitness expert Jenn Glysson, the LA-based owner of The Body. Jenn will lead us in her signature workouts, and help us get back in touch with our inner adventurer with a focus on healthy eating, joyful discovery, exercise, and pure relaxation in this haven of nature and wildlife.
This is not a dream: this is Costa Rica! It's the world's greatest eco-friendly destination and Jenn Glysson is our perfect inspiring companion. On this trip we work hard and always have fun. If you're into adventure, community, and investing in yourself, this is the trip for you. Join us.
Exhilarate
With morning workouts, jungle treks rich with wildlife, and the healthy 'pure life' of Costa Rica
Explore
Costa Rica's jungle and coast by foot, zip line, white-water tube and private catamaran
Celebrate
The world at its most natural and pristine, in this lush birthplace of eco-tourism
Bond
With a like-minded community encouraging us to be our best with strength and compassion
3 Reasons to Travel with Jenn Glysson
Jenn believes taking care of your body enhances confidence and strength from the inside out and helps you turn "I can't" into "I can." As a trainer, fitness expert and owner of The Body Los Angeles, she's all about the importance of working out and having fun. She's spent ten years toning Tinseltown, now we're honored to train with her in Costa Rica.
She's Committed
When you train with Jenn, it's easy to tell she's all in. She exudes energy and strength, compassion and relentless optimism, always keeping the focus on helping you with genuine passion.
She's Got Badass Skills
Jenn's been an athlete all her life. She draws on her past in Division One basketball and HIIT workouts to create innovative training methods. Jenn is not your average trainer.
She Believes in You
Jenn created The Body Los Angeles to customize the training experience for each and every client, because every body is unique. "I love to see people grow," she says, "I think of them as athletes in training."
June 25 - 30, 2020
Rio Perdido, Playa Hermosa, Liberia
Day by Day
Costa Rica's DNA is defined by nature. We'll see why on every step of this empowering adventure: zip-lining through the jungle, splashing down canyon rivers, biking to lost waterfalls, lazing on the Pacific's finest sun-kissed beaches.
Day 1 | June 25
Bienvenidos! We meet Jenn and our fellow adventurers in Liberia in the tropical northwestern corner of the country. We're spending the next six days exploring canyons, jungles and beaches in Guanacaste province, named for the country's national tree, so loved for its wide branches that offer shade. We'll go in and out of the sun, as well as settle into Rio Perdido, a perfect base above two canyons for the next few days of testing our limits, and toast our journey with a sprawling feast.
Day 2 | June 26
Birdsongs buzz as we wake for our first morning of all-out adventure. To kick things off, Jenn gets our hearts pumping with a workout. After a hearty breakfast, we criss-cross over the rugged Rio Blanco canyon via a breathtaking series of zip lines and "Tarzan swings" over a brilliant blue river below us.
We'll swap tales with our fellow adventurers over a delicious local lunch, then follow with a thrilling splash by tubing down the white-water rapids of Rio Perdido's shadowy canyon. Relaxation earned, we return to the hotel, for a dinner celebration, and a cocktail or two as the jungle nightlife stirs to life around us.
Day 3 | June 27
We continue our embrace of Costa Rica's wild side today. After breakfast, we get on mountain bikes to tackle Rio Perdido's acclaimed network of single-track trails. Along the way, we stop to peek into caves, feel the spray of jungle waterfalls, or just look over the jungle panoramas, and then finish by rewarding our efforts with a refreshing dip in thermal hot springs fed from deep subterranean springs.
We lunch at the hotel, and spend the afternoon on our own, perhaps taking a short hike to a waterfall, relaxing in the spa or just kicking back at the pool.
Day 4 | June 28
We leave our canyon perch today, alas, but have an unforgettable day on our way to one of Costa Rica's great beach secrets. After a fun morning workout, we eat breakfast and then head out on a hike. Santa Rosa National Park is home to some of the world's last remaining tropical dry forest. It's also home to tons of critters too, including three monkey species we'll likely spot goofing off in the branches above.
We break for lunch at a local Liberian favorite, then reach our next enviable home base, a hotel facing the sun-kissed gold sands of Playa Hermosa. As the sun glows on the beach, we'll meet for a banquet of fresh seafood caught that day in the Pacific offshore.
Day 5 | June 29
The waves of one of Costa Rica's great beaches call out in the morning. We greet them, as Jenn leads us on a morning workout, then we sip fresh juices and local coffee over a big breakfast. The rest of the morning is yours, and as active as you want it to be: kick back at the pool, kayak the waves, swim or sunbathe on the sand (or all of the above).
We group in the afternoon for the grand finale: a private catamaran ride! As we drift on a sunset sail through Pacific's blue waters, we'll have a toast together as the sky above pinkens, purples and finally dims into a star-filled night.
Day 6 | June 30
Alas, all great things come to an end. We rise for a final breakfast, pack our belongings (and new memories) and say adios to our newly bonded adventure-soulmates. Goodbye Costa Rica, hasta luego!
Where We Sleep
Enjoy the understated luxury and sophistication of our canyon-top bungalows and beachfront eco-hotels.
Rio Perdido Hotel
Rio Perdido
The namesake river is "lost" below towering jungle canopy in the bottom of twisting serpentine canyons, both of them, that look outside the window of your spacious modern bungalow of this environmentally conscious hotel. Elevated walkways minimize impact, leading you to a perfect pool and more hiking trails to reach mineral springs.
Hotel Bosque del Mar
Playa Hermosa
A sense of tropics seeps into modern rooms of this dreamy eco-hotel, where lush forest presses against your window. The pool bar is a great place to have a rum-spiked drink, or while lazing in a hammock in the gardens. The beach, of course, calls too. Steps away, you'll step onto the wide, arcing expanse of perfect gold sand, one of Costa Rica's best-kept spots for sun and splash.
Book Costa Rica with Jenn Glysson
$
3,650
per person, based on double occupancy
Can't travel on these dates?
Call us at
+1 (855) 219-8018
Questions?
That's OK, we have answers. Read our FAQs below. Or text or call us at +1 (855) 219-8018 to speak with a Modern Adventure Trip Specialist.
What does the price include?

Five nights at unique premium accommodations; private travel for all day trips and excursions; private tours with local guides and cultural experts; exclusive VIP access and tastings; guided activities, adventures and expeditions; entrance fees; daily breakfasts, most lunches and dinners; local beverages with meals; gratuities for local staff.

What does the price not include?

International roundtrip airfare; travel insurance; transportation to the trip's starting point; activities not included in the trip itinerary; hotel incidentals including room service, laundry service and hotel bar tabs; food and beverage not included in itinerary; gratuity for tour leader.

Where does this trip start and end?

Our adventure begins at 2:30PM on Thursday, June 25, 2020 at the Daniel Oduber International Airport (LIR) in Provincia de Guanacaste, Costa Rica. The group will transfer to the adventures first hotel together. 

Our last day is Tuesday, June 30, 2020. The closest airport is the Daniel Oduber International Airport (LIR) in Provincia de Guanacaste, Costa Rica. You are free to book a flight that works best for you.  We will have three transfers from our hotel to Daniel Oduber International Airport (LIR).

What travel documents are needed?

If you are an American citizen, you will need a passport to enter Costa Rica and return to the United States. Your passport must be valid for the entire length of your intended stay you must have a prepaid airline ticket to leave Costa Rica within 90 days. 
If you are not a US citizen, please check with the Costa Rica Embassy or Consulate for information and requirements.

Do I need to pay a solo traveler supplement?

For solo travelers, there is a $900 single-supplement fee—paid at the time of booking to secure a private room. If you would like us to pair you with a roommate, that option may be available upon checkout—these spots are limited and available on a first-come, first-served basis.

Who is going on this trip?

Our adventures typically have between 10 and 20 guests, and our Modern Adventure Team. Our experiences are fun and inclusive and you can expect to be joined by a diverse group in terms of age, background and interests—including solo travelers, couples and friends traveling together. This adventure is for travelers age 18 and above.

Who is leading this trip?

This trip is led by an expert Modern Adventure Trip Leader. They're an experienced travel guide, a representative of Modern Adventure and your go-to person for questions or concerns on the trip. We'll be joined throughout our adventure by local, expert guides who are deeply knowledgeable with respect to local cultures, customs and history and are passionate about sharing that with us.

What is the cancelation policy?

You may cancel on or before March 21, 2020 and receive a full refund minus a $500 per-person service fee. If you cancel between March 22 and April 25, there is a 50% cancellation fee; on or after April 26 there is a 100% cancellation fee. We highly recommend purchasing travel insurance as we are not able to make exceptions to this policy in cases of family/medical emergency or of the trip being cancelled (see our Terms and Conditions for full details).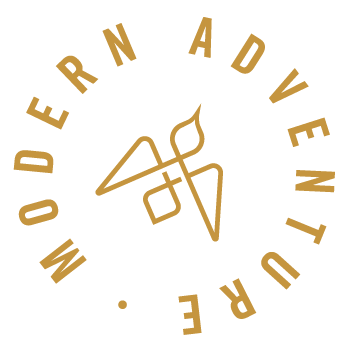 We're at your service.
Speak with a Modern Adventure Trip Specialist.
Text or call us at +1 (855) 219-8018