Copenhagen & Stockholm with Maximillian Petty
One Departure Only | September 28 - October 5, 2020
Scandinavian Magic
The natural and culinary wonders of Denmark and Sweden with chef Maximillian Petty
Sept 28 - Oct 5, 2020
Limited spots available—book soon!
8 Days, 7 Nights
Experience the best of Copenhagen and Stockholm
Price from
$
6,500
per person, based on double occupancy
Deep in the woods outside a 13th-century castle, the afternoon sunshine filters down through a cloak of green, birds and woodland creatures chattering in the background. For a moment you're not sure what century it is. You've been foraging for wild herbs and berries that will be turned into an unforgettable woods-to-table dinner. You breathe in the air, scented with wildflowers and that first smoky hint of autumn, capping several days of tasting and savoring the best of Scandinavia. It doesn't get better than this. 
Your companion on this incredible eight-day journey is chef Maximillian Petty. He's one of the world's most creative culinary talents, a three-time James Beard Rising Star Chef nominee and the force behind Seattle's Eden Hill. For Maximillian, this Scandinavian adventure is a chance to vibe with his ancestors and explore his own roots, both personal and culinary. A devotee of New Nordic cuisine, he'll be sharing his favorite finds and inspirations, from natural wine bars to smørrebrød, from freshly caught seafood to liqueurs infused with foraged berries. 
If your idea of perfection involves next-level hygge, this trip is for you. Join us in Copenhagen and Stockholm for a one-of-a-kind journey of design and art, culture and flavor, to places where the every day is filled with wonder.
Explore
Hip Copenhagen and gracious Stockholm, canals and islands, cobblestone neighborhoods and medieval castles
Savor
The best of New Nordic cuisine alongside chef Maximillian Petty and some of Scandinavia's most notable chefs
Recharge
Slow down to enjoy the beauty of Denmark and Sweden, the islands and waterways, bike paths and forests
Connect
With the Scandinavian concept of balance, comfort and coziness, the magic of hygge, at the source
3 Reasons to Travel with Maximillian Petty
Seattle-based chef Maximillian Petty is unabashedly creative. He constantly pushes at the boundaries of art and science in the kitchen of his iconic Eden Hill. The critical response is unanimous: He is a three-time James Beard Rising Star Chef nominee, an Eater Young Gun semi-finalist, one of Austin's top chefs Under 40, one of Zagat's 30 under 30. Join us in Copenhagen and Stockholm with one of the world's most creative culinary talents.
Expect the Unexpected
Technique, ingredients and your expectations—Maximillian plays with them all. You're not going to find foie-gras cake batter or a pig-head candy bar on any other menu, period.
Science & Art
Maximillian is praised for using every part of the animal along with his creative use of molecular gastronomy. His food is exuberantly artful, tethered by technique and science.
New Flavors
Before dining at Eden Hill, you might dismiss cooking with lamb necks or pig eyeballs out of hand. But he's a master of pushing the boundaries of preparation, and of reaping the rewards.
Sept 28 - Oct 5, 2020
Copenhagen, Odsherred Peninsula, Stockholm
Day by Day
From Copenhagen to Stockholm, we'll explore by foot, boat, and bike, forage for our dinner, dine our way through the world's most vibrant food scene, and even try our hand at creating our own New Nordic cuisine.
Day 1 | September 28
Velkom til København! Welcome to Copenhagen, the most exciting food city in the world. We'll take a short walk around the colorful Nyhavn neighborhood before hopping on a private boat for a more extensive tour of central Copenhagen's intricate grid of canals, bridges and castles. We'll stop at Palægade for a traditional lunch of smørrebrød—open-faced sandwiches piled high with herring and onion, smoked salmon, hard-boiled egg and venison tartare.
In the afternoon, we'll have time to explore on our own before heading to Barr for a welcome dinner at the latest offspring of the extended Noma restaurant family. The menu here is devoted to the traditional dishes and drinks of the North and Baltic Seas, but with contemporary twists. By the end of the night, we'll have a new understanding of hygge, that uniquely Danish vision of comfort, coziness and charm that permeates every aspect of life here. And the best is yet to come.
Day 2 | September 29
Today our host is Solfinn Danielsen, the natural wine evangelist whose pop-up concept, Rødder & Vin (Roots & Wine), has turned Copenhagen into Europe's natural wine capital. A trained sommelier, Solfinn spends his days criss-crossing the city on his custom-built Omnium cargo bike, delivering wine to the city's top restaurants. He'll introduce us to his favorite restaurateurs, farmers and chefs around the city. Lunch will be on our own, and we recommend checking out one—or maybe more—of the eateries and wine bars along Jaegersborggade in Nørrebrø, the hip northern district and epicenter of Copenhagen's food scene.
Our evening is in Kødbyen, the old meat-packing district whose waterfront warehouses have been transformed into art galleries, bars and restaurants. We'll start off with drinks and tacos at Hija de Sanchez, owned by Rosio Sanchéz, the Mexican-American former Noma pastry chef. Our next stop is Kødbyens Fiskebar—Copenhagen's best seafood restaurant. After our dinner there, we'll have a private tour of the kitchen and talk with its amazing chefs.
Day 3 | September 30
No trip to the country that invented supercykelstier—essentially, car-free super-highways for bikes—would be complete without the chance to hop on a bicycle of our own. Biking in Copenhagen is a world unto itself, and this morning we'll discover for ourselves why over half the short trips Copenhagers take each day, rain or shine, are made by bike. In the late afternoon, we'll reconvene for a private cooking class led by Maximillian and a local chef, who together will teach us the skills necessary for preparing New Nordic cuisine. At the end of class, we'll sit down together to enjoy the delicious fruits of our labor.
Day 4 | October 1
This morning we'll drive an hour outside the city to meet a celebrity farmer (yes, this really is a thing), Søren Wiuff. More than any other producer, Søren has left his mark on the evolution of gastronomy in Denmark over the past decade, working closely with, and providing produce to, many of the best restaurants in the city—meaning, in the world. Søren will give us a tour of his farm, and luckily for us, his world-famous asparagus will be in season.
We'll poke, taste and even drink them before bidding farewell to Søren and heading on to the 13th-century Dragsholm Castle, our home for the night. After a casual lunch at the castle, we'll do what all the best chefs in Copenhagen do, and go foraging for our supper. One of the castle chefs will serve as a guide here, helping us as we hunt for wild herbs and berries to incorporate into our dinner. After returning to the castle, we'll enjoy sitting back with a book in the library, challenging our fellow travelers to a game of billiards or taking in the splendid gardens. In the evening, we'll reconvene for dinner in the restaurant featuring our foraged finds.
Day 5 | October 2
After making the short drive back to Copenhagen, we'll hop on the train for Stockholm. Our stunning ride across the Øresundsbron, Europe's longest bridge, takes us across the shimmering waters of the Oresund strait, which separates Denmark and Sweden. From there, we'll pass through the verdant fields of Skåne, the southernmost province in Sweden and the country's breadbasket, its landscape dotted with brick-red farmhouses, wildflower-sprinkled meadows, wooded copses, and silvery lakes. It's where every Swede dreams of having a summerhouse.
Upon arriving in Stockholm, we'll settle in to our hotel in the heart of hip Södermalm, a bustling district of vintage shops, brew pubs and cafes. Tonight we'll dine at Prinsen, one of the city's oldest restaurants, devoted to preserving traditional dishes like crayfish stew with chanterelles and pickled pumpkin and minced veal, lingonberries and petit pois.
Day 6 | October 3
This morning we're off to Djurgården, one of Stockholm's many islands. Home to museums, an amusement park, and vast stretches of meadow and forest, it's an oasis of calm in the heart of the city. We'll start with a private tour of Rosendal's Garden, a biodynamic teaching garden that's open to the public and whose bounty of vegetables, herbs, flowers and fruits are used to great effect at its wood-fired bakery and cafe. Next, we visit Spritmuseum, where we'll have lunch and learn all about the Swedes' relationship with alcohol (spoiler alert: it's complicated) before heading to a tasting room to sample a range of traditional akvavit, snaps and punsch.
After the tasting, we'll be on our own for the evening. Head back to the city, or continue exploring Djurgården's many charms: maybe some contemporary Nordic bistro food,  the 17th-century Vasa warship at Vasamuseet, the charming old-school Gröna Lund amusement park—or the ABBA Museum!
Day 7 | October 4
We kick off the day with a walking tour of Gamla Stan, whose medieval buildings—painted in fairytale shades of gold, indigo and russet—rise crookedly from impossibly narrow cobblestone alleyways. We'll head towards the iconic City Hall, situated on a promontory overlooking the water, and from there to the Royal Castle, home of the Swedish royal family, and a spectacular sight on its own secluded island.
In the early afternoon, we'll explore on our own, hitting up the funky thrift shops of Södermalm, enjoying an afternoon fika of coffee and cardamom buns, hopping the ferry back to Djurgården for more museum time, or taking a boat tour around some of the 24,000 islands and islets that comprise the Swedish archipelago. We'll reconvene for a farewell dinner prepared just for us by the chefs at Fotografiska, the world's largest photography museum, whose hyper-local restaurant earned 2017's Best Museum Restaurant in the World. With its sweeping views over the azure waters and dappled islands, this is the perfect place to relax and celebrate our week's adventures. Skål!
Day 8 | October 5
Our journey has come to an end. As we say hej då to Maximillian and each other, we know we'll be back, and soon. In the meantime, we'll do as the Scandinavians do and treat ourselves to one final airport fika—or maybe even a beer—before boarding our flights home. Skål och vi ses!
Where We Sleep
For almost a century, Scandinavia has been synonymous with flawless design. It's no surprise that when it comes to form, function and hygge, our hotels get it exactly right
Hotel Skt. Annae
Copenhagen
Back when it opened in 1851, this design-forward hotel was a den of smugglers, criminals, and other lawless types, all of whom needed a password to enter the premises. Today's iteration owes more to Belle Epoque painter Vilhelm Hammershøi, whose signature color palette of black, white and brown is echoed throughout the subdued walls and soft furnishings. Pass through the hotel doors, and you'll have left the bustling Nyhavn district far behind. Now it's time to sink down in a chair in the cozy, low-lit lounge and order a drink. Once a safe haven, always a safe haven.
Dragsholm Slot
Dragsholm
One of Denmark's oldest castles, this baroque beauty has stood guard over the windswept Odsherred peninsula for over 800 years. Now with of a Michelin star and a UNESCO World Heritage seal of approval for its beautiful grounds, in recent years it's become a beloved, not-so-secret getaway for urban gourmands, a place to retreat when city life becomes too much. The breakfasts, featuring carafes of apple juice fresh-pressed from the orchard and an endless procession of meats, cheeses, rolls and house-made butter served on wooden platters, are all too picture-perfect.
NOFO Hotel
Stockholm
Stockholm has a reputation for being a little sleek and a little cold—until you get to the artsy neighborhood of Södermalm, that is. Brimming with farmers markets, green spaces and second-hand stores by day, this is where cosmopolitan Stockholm converges in the evening, for a local microbrew, a first-run film or a late night of salsa dancing. And this boutique hotel, with its colorful, pattern-heavy furnishings and sense of eclecticism couldn't be located anywhere else. This is Söder living at its finest.
Book Copenhagen & Stockholm with Maximillian Petty
$
6,500
per person, based on double occupancy
Can't travel on these dates?
Call us at
+1 (855) 219-8018
Questions?
That's OK, we have answers. Read our FAQs below. Or text or call us at +1 (855) 219-8018 to speak with a Modern Adventure Trip Specialist.
What does the price include?

Seven nights at unique four- and five-star accommodations; private travel for all day trips and excursions; departure airport transfer; private tours with local guides and cultural experts; exclusive VIP access and tastings; guided activities, adventures and expeditions; entrance fees; daily breakfasts, most lunches and dinners; local beverages with meals.

What does the price not include?

International roundtrip airfare; travel insurance; transportation to the trip's starting point; activities not included in the trip itinerary; hotel incidentals including room service, laundry service and hotel bar tabs; food and beverages not included in itinerary; gratuity for tour leader.

Where does the trip start and end?

Our adventure begins at 10:00am on Monday September 28, 2020 at the Hotel Skt. Annae in Copenhagen, Denmark. The closest airport is the Copenhagen Airport (CPH). We recommend arriving on or before September 27 to ensure you're at our starting point on time.

Our last day is Monday, October 5, 2020. The closest airport is the Stockholm Arlanda Airport (ARN). Your flight home should be scheduled to depart at 2:00pm or later from here.

What travel documents are needed?

US citizens are not required to have a visa for tourist visits to Denmark or Sweden for visits under 90 days, however are required to show a valid US passport. It is recommended that your passport is valid for six months after your travels are over.

Do I need to pay a solo traveler supplement?

For solo travelers, there is a $2,000 single-supplement fee—paid at the time of booking to secure a private room. If you would like us to pair you with a roommate, that option may be available upon checkout—these spots are limited and available on a first-come, first-served basis.

Who is going on this trip?

Our adventures typically have between 10 and 20 guests, and our Modern Adventure Team. Our experiences are fun and inclusive and you can expect to be joined by a diverse group in terms of age, background and interests—including solo travelers, couples and friends traveling together. This adventure is for travelers age 18 and above.

Who is leading this trip?

This trip is led by an expert Modern Adventure Trip Leader. They're an experienced travel guide, a representative of Modern Adventure and your go-to person for questions or concerns on the trip. We'll be joined throughout our adventure by local, expert guides who are deeply knowledgeable with respect to local cultures, customs and history and are passionate about sharing that with us.

What is the cancellation policy?

You may cancel on or before June 24, 2020 and receive a full refund minus a $500 per-person service fee. If you cancel between June 25 and July 29, there is a 50% cancellation fee. On or after July 30 there is a 100% cancellation fee. We highly recommend purchasing travel insurance as we are not able to make exceptions to this policy in cases of family/medical emergency or cases of the trip being canceled (See our Terms and Conditions for full details).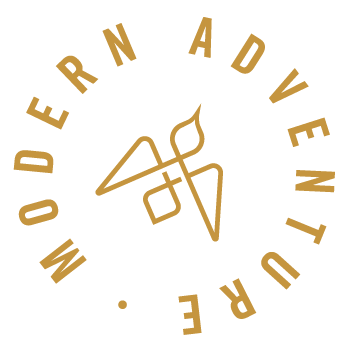 We're at your service.
Speak with a Modern Adventure Trip Specialist.
Text or call us at +1 (855) 219-8018