Colombia with Dandelion Chocolate & Traci Des Jardins
One Departure Only | April 13 - 19, 2020
Cacao's Never Been Better
Explore Colombia with a small-batch chocolate "sourcerer" and an award-winning chef
April 13 - 19, 2020
One Departure Only—Book now and join us in Colombia!
7 Days, 6 Nights
Colombia's best: cacao farms, Caribbean beaches, colonial Cartagena
Price from
$
5,500
per person, based on double occupancy
This is the most exciting time in chocolate in centuries—and now you know why. You're in deepest Colombia, searching for the best chocolate beans in the world. Your boat drifts through the mountain jungle as howler monkeys call out from treetops. You step ashore, then hike through the trees to where local farmers grow the ultra-rare white cacao bean. Afterward, you balance adventure with comfort as you celebrate with a dip in a private pool on a glorious Caribbean beach, savoring a feast prepared for us by an award-winning chef. The experience is more than just special. It's magical.
Our journey to Colombia comes with perfect company. Greg D'Alesandre left a Google job to track the best beans for the pioneering small-batch chocolate maker, Dandelion Chocolate. Now he's going deep in Colombia to discover the world's finest chocolate at its source, with us at his side. Also along is chef Traci Des Jardins, a two-time James Beard award winner with a passion for foraging and farming. Traci is on a mission to explore Colombia's regional ingredients and dishes, and to share an unforgettable meal with us.
This journey is for you if you love chocolate and adventure—preferably on the same day. We'll meet Arhuaco cacao farmers, tube from jungle to Caribbean, stay in private beach villas, take art walks and salsa lessons, and eat very very well. Colombia is the adventure of a lifetime, and chocolate travel is absolutely the best travel! Join us.
Explore
The best of Colombia: tubing through rainforests, relaxing on pristine beaches, walking centuries-old colonial streets
Discover
Heirloom cacao beans and the world's finest chocolates—and how both empower sustainable local communities
Savor
The flavors of Colombia, fresh-caught Caribbean seafood—and an unforgettable meal prepared by Traci Des Jardins
Honor
Traditional culture of the Arhuaco, remote cacao farmers in the towering jungle-clad Sierra Nevada mountains
April 13 - 19, 2020
Sierra Nevada, Tayrona, Cartagena
Carlos Ignacio Velasco
Local Host, Cacao Hunter
Carlos grew up in rural Colombia, and has become one of the country's foremost experts on chocolate. In 2013 he founded a company to revive heirloom chocolate varieties, and helps empower 1,500 local families with sustainable work opportunities.
Traci Des Jardins
Chef
Traci's a two-time James Beard award winner who relishes a good challenge; she's competed on "Top Chef" and on "Iron Chef America." Traci is also an avid philanthropist whose greatest source of pride is giving back to the community.
Greg D'Alesandre
Chocolate "Sourcerer," Dandelion Chocolate
Greg is co-owner and the hands-on "sourcerer" for San Francisco's small-batch Dandelion Chocolate. Greg searches out the highest-quality heirloom cacao beans, with a mission to benefit local communities and support sustainable farming. He's fun—and he'll answer every question about chocolate you've ever had.
Day by Day
Chocolate travel is the best travel! Travel to the source of the world's finest chocolates in the Sierra Nevada mountains, swim on pristine Caribbean beaches, explore the colonial streets of Cartagena, take art walks and salsa lessons, and eat very very well.
Day 1 | April 13
Bienvenidos a Colombia! Today we meet up in Santa Marta with our fellow Modern Adventurists and drive into one of the world's highest coastal mountain ranges, the Sierra Nevada, soaring nearly 19,000 feet from the Caribbean in a 1,500-square-mile jungle paradise for jaguar, tapir and tropical birds. 
We're on the hunt for the world's highest-quality cacao beans. We'll have a rare chance to meet with the indigenous Arhuaco, who will grant us permission to explore their fertile lands, where swollen pods of cacao hang from trees in the lush rainforest. We'll see how beans are plucked from the pulp and turned into the best chocolate beans before getting the unique opportunity to feast with the Arhuacans on a rustically supreme lunch cooked over a fire.
In the afternoon, we'll drive to our luxurious seaside villas in nearby Tayrona, and celebrate our first night together with cocktails and a welcome dinner with an ocean view.
Day 2 | April 14
Who doesn't want chocolate and the Caribbean all in one day? We begin with the rare white cacao, or bunsi cacao. We're in good hands with Carlos Ignacio Velasco and his band of Cacao Hunters. Our journey to find the best beans offers timeless access to the lush Sierra Nevada landscape. We board boats and steadily cruise up a narrow river in the forest, then hike for the fields, where we'll see the rare bean hanging from trees. We'll learn how groups like Cacao Hunters are helping empower local communities to find more sustainable farming methods and work opportunities.
We'll return to our villas for a relaxed afternoon, a great chance to kick back and swim the turquoise Caribbean waters—or dip in your private pool—then regroup for another feast under a star-studded oceanfront sky.
Day 3 | April 15
Adventure isn't always work! Today, the Palomino river is calling. We'll drive up into the mountains and take a tubing safari down its clear, cool waters of the narrow river hemmed in by a medley of tropical trees. Listen to the rustling reeds and singing coos of nearby quetzals and other jungle birds, watch for caiman sunbathing on beaches, and howler monkeys earn their names in the treetops above us. It's a leisurely float through the mountains before we stop to dine on a locally sourced lunch at One Love Reserve (think: succulent meat skewers and perfectly charred vegetables.
The afternoon is all about relaxing, with plenty of time for a poolside cocktail, before an unforgettable meal prepared just for us by Traci and one of Cartagena's top local chefs, filled with so much local flavor and paired appropriately with wine, beer and a sky full of twinkling stars.
Day 4 | April 16
After loading up on breakfast we say adios to Santa Marta and head for Cartagena, one of the world's most colorful colonial cities. Along the way, we'll stop to soak up some of the scenery: fishing villages, mountains, beaches.
Our final stop is the old city of Cartagena. This is the colorful source for Gabriel García Márquez's "magical realism" and we'll see why right away. The Unesco-protected city on the coast is an irresistible, cobblestoned beauty, with 500-year-old buildings draped in bougainvillea and plazas where musicians pluck on guitars. We'll venture into its vibrant atmosphere, meeting locals and sampling tropical fruits or egg-filled arepas from street vendors. We'll have the evening to venture into Cartagena's famed nightlife on our own, exploring at our leisure.
Day 5 | April 17
After a well-deserved morning on our own, relaxing poolside with a strong cup of coffee or exploring more of Cartegena, we head to Getsemaní. This is the city's true barrio of artists, poets and musicians. We'll wander past 17th-century churches on cobbled streets and see the graffiti-filled Calle de la Sierpe. Walk past colonial buildings swathed in a beautiful cacophony of murals—electric birds, valiant natives, social discourses, the resplendent environment, glorious odes to color.
With plenty of inspiration in our periphery, we then meet with a local artist for a lettering workshop. We'll learn about the creation of traditional party posters for the champeta, the local folk music/dance that blends many African styles. Each poster displays kinetic cursive and nuanced organic feeling, an echo of the dance itself.  Now that we've made the art, we have to learn the moves. We'll head to Bazurto Social Club for private salsa lessons to a little of the champeta, too. Now we're primed and ready to enjoy Cartagena's nightlife!
Day 6 | April 18
Cartagena kitchens create some of South America's most succulent meals, like the seafood-filled sopa Caribe and ceviches that wooed Anthony Bourdain. Today we go to see where all these tasty, local ingredients come from. A local chef will walk us through the bustling, chaotic Bazurto market. We'll see freshly butchered pigs hanging by stacks of pineapples and rows of just-caught fish. As we go, we'll stop to chat and try local snacks and tropical fruits.
After some leisure time, we'll get a detailed rum and cacao tasting from a famed local mixologist. Then, as the rum loosens our limbs, we're primed for an impeccable farewell dinner. Celele by Proyecto Caribe Lab is a high-end graduate of Cartagena's experimental pop-up restaurant scene. We'll feast on rich flavors of freshly prepared Caribbean cuisine, each presented as works of art, and linger long with toasts to our Colombian adventure.
Day 7 | April 19
Our time together wraps up. After a filling breakfast at our luxury hotel, we'll pack up and head for the airport. Until next time, buen viaje!
Where We Sleep
Colombia's most unforgettable accommodations—from seaside Caribbean villas to historic boutique hotels in colonial Cartagena.
The Villas
Tayrona
Home base for our chocolate adventures are these stunning private villas, set steps from the clear turquoise waters of the Caribbean. Each villa is thoughtfully designed, with luxurious sleeping areas plus private hammocks and swimming pools to take in the unbeatable location. Every hour in our Caribbean retreat will be treasured.
Bastion Hotel
Cartagena
You'll love our home in Cartagena's colorful Old City: a four-star hotel with tastefully modern flourishes that blend seamlessly with the building's 16th-century origins. The rooftop bar has an incredible swimming pool and panoramic views—the perfect spot to sip a cocktail and peek over cathedral spires to the Caribbean. The modern, luxurious rooms face a quaint sun-filled courtyard.
Book Colombia with Dandelion Chocolate & Traci Des Jardins
$
5,500
per person, based on double occupancy
Can't travel on these dates?
Call us at
+1 (855) 219-8018
Questions?
That's OK, we have answers. Read our FAQs below. Or text or call us at +1 (855) 219-8018 to speak with a Modern Adventure Trip Specialist.
What does the price include?

Six nights at unique luxury boutique accommodations and villas; private travel for all day trips and excursions; private tours with local guides and cultural experts; exclusive VIP access and tastings; guided activities, adventures and expeditions; entrance fees; daily breakfasts, most lunches and dinners; local beverages with meals; gratuities for local staff.

What does the price not include?

International roundtrip airfare; travel insurance; transportation to the trip's starting point in Santa Marta; activities not included in the trip itinerary; hotel incidentals including room service, laundry service and hotel bar tabs; food and beverage not included in itinerary; gratuity for tour leader.

Where does this trip start and end?

Our adventure begins at 9:00am on Monday, April 13, 2020 at the Don Pepe Botique Hotel in Santa Marta, Colombia. The closest airport is nearby Simón Bolívar International Airport (SMR), with frequent direct flights from Bogota. We recommend arriving in Santa Marta on or before April 12 to ensure you're at our starting point on time. Our trip ends in Cartagena on Sunday, April 19, 2020. Your flight home from Cartagena's Rafael Núñez International Airport (CTG) should be scheduled to depart at 1:00pm or later.

What travel documents are needed?

U.S. citizens staying for less than 90 days do not require a visa to enter Colombia. The passport must have at validity for the entirety of your stay to be allowed entry. For citizens of other countries, please check with the Colombian Embassy or Consulate for information and requirements.

Do I need to pay a solo traveler supplement?

For solo travelers there is a $1,100 single-supplement fee, paid at the time of booking, to secure a private room. If you wish to share a room with a friend or traveling companion who is booking separately, give us a call and we can assist over the phone—these spots are limited and available on a first-come, first-served basis.

Who is going on this trip?

Our adventures typically have between 10 and 20 guests, and our Modern Adventure Team. Our experiences are fun and inclusive and you can expect to be joined by a diverse group in terms of age, background and interests—including solo travelers, couples and friends traveling together. This adventure is for travelers age 18 and above.

Who is leading this trip?

This trip is led by an expert Modern Adventure Trip Leader. They're an experienced travel guide, a representative of Modern Adventure and your go-to person for questions or concerns on the trip. We'll be joined throughout our adventure by local, expert guides who are deeply knowledgeable with respect to local cultures, customs and history and are passionate about sharing that with us.

What is the cancelation policy?

You may cancel on or before January 8, 2020 and receive a full refund minus a $500 per-person service fee. If you cancel between January 9 and February 12, there is a 50% cancellation fee; on or after February 13 there is a 100% cancellation fee. We highly recommend purchasing travel insurance as we are not able to make exceptions to this policy in cases of family/medical emergency or of the trip being cancelled (see our Terms and Conditions for full details).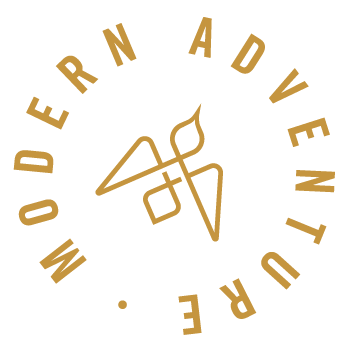 We're at your service.
Speak with a Modern Adventure Trip Specialist.
Text or call us at +1 (855) 219-8018