Colombia with Bird Rock Coffee
One Departure Only | March 22 - 28, 2020
Coffee at the Source
Explore Colombia coffee culture with San Diego's finest coffee purveyors
March 22 - 28, 2020
One departure only—Call us to book
7 Days, 6 Nights
The best of Bogota and Colombia's Coffee Triangle
Price from
$
5,100
per person, based on double occupancy
Coffee this good is so easy to appreciate. Sweet, fruity, floral, and delicious. Throughout the day, you've toured local farms and learned how this sweet brown elixir of life made it to your cup. From picking the perfect coffee cherries to roasting and drying the beans to learning how those beans made it to this cup right here. In the distance, a green valley swallows the scenery. Tall palm trees sway in the breeze, as much a symbol of Colombia as the coffee you're sipping. 
Joining you on this Colombian adventure are Jeff and Maritza Taylor of Bird Rock Coffee. They've prided themselves and their California roastery on working with small producers in Central and South America, including Colombia. And it's paid off, making them the go-to for straight-from-the-source coffee in San Diego. With Jeff and Maritza (a native Colombiana!), we'll start seeing—and drinking—coffee in a whole new way.
If you need some more pep in your exploratory step, this trip is for you. Coffee cravers and lovers of artisan craft, look no further. We start in Bogota and journey through the Andes, the Coffee Triangle and the Cocora Valley, exploring one of the world's foremost coffee regions by foot and hot-air balloon, getting a first-hand taste of what makes Colombia so special—and having serious fun along the way. Join us!
Explore
The Andes mountains and Colombia's jungle-clad coffee farms, a rich landscape unlike anything you've ever seen
Meet
The people who make Colombian coffee famous⁠—the local growers and traditional producers
Taste
Coffee at its source and explore farm-to-cup production of the world's favorite beverage with Jeff and Maritza
Marvel
At the incredible Cocora Valley lined with iconic Quindío wax palms stretching to the sky
3 Reasons to Travel with Bird Rock Coffee
Jeff and Maritza Taylor, the founders of Bird Rock Coffee, go beyond the perfect latte—they dive deep into the selection, roasting and production process to be a hub of coffee expertise. They put premiere coffee on the map in San Diego, thanks to the small producers they work with and the care they put into every batch of perfectly roasted beans. Needless to say, we're deeply honored to spend a week with Jeff and Maritza in one of the world's premiere coffee destinations.
They Care
Bird Rock is a reflection of Jeff and Maritza's social values. To them, working directly with local coffee farmers and ensuring sure their coffee has a positive impact is just the starting point.
Colombia is Home
Maritza is a native Colombian who lived in Bogota before meeting Jeff and moving to the States. They're excited to show us a country that's meaningful to both their family and their business.
They Go to the Source
Jeff and Maritza built Bird Rock by working with local producers in prized coffee regions like Colombia. Here, they work with a small exclusive handful of farmers whom we'll meet.
March 22 - 28, 2020
Bogota, Coffee Triangle, Cocora Valley, Salento
Day by Day
A seven-day excursion through the world's favorite coffee source. We'll start in Bogota and journey through the Andes, the Coffee Triangle and the Cocora Valley, learning all the secrets for producing the finest cup of coffee—and having plenty of adventure along the way.
Day 1 | March 22
Coffee and travel: together at last! Today we arrive in Bogota, Colombia's capital city, a seductive mix of pre-colonial history and architectural modernity. This is Colombia's beating heart, cradled by towering Andean peaks at 8,600 feet above sea level, where winding calles radiate past Spanish-influenced plazas and must-see museums, into countryside stacked with pastel buildings.
No matter what time your flight arrives, we've organized private transfers from Bogota's airport to our hotel in the colorful Quinto Camacho neighborhood. Settle in and explore the local bars, boutiques and restaurants. We'll meet up in the morning, ready for our adventure ahead! Vámanos!
Day 2 | March 23
Get ready for a day of amazing art and local flavors. First, we head to the historic city center, La Candelaria, lined with colorful buildings and cobblestone streets. We'll stop in the Botero Museum to see the works of Colombia's most famous artist, sculptor and painter Fernando Botero who was so influential, he had a style named after him: "Boterismo." Then we rise above the city to the beloved mountain top beacon, Monteserate Sanctuary. Built in the 17th century, this catholic shrine is an architectural marvel that provides stellar views of the city below.
For a little palate cleanser, we wander the aisles of the Paloquemao Markets to taste the eye-poppingly delicious fruit Colombia is known for. Be sure to grab a few alluring fresh local breads like almojabanas (cheese and corn bread), buñuelos (crispy fritters), and pan de bono (cheese buns). Our stomachs full, we meet with a local street artist who will guide us through Colombia's cherished graffiti scene. Over dinner at a nearby restaurant tonight, we'll celebrate our new art and history knowledge Colombian style!
Day 3 | March 24
Get your mugs ready—it's coffee time. Today we say goodbye to Bogota and make our way east to La Palma y El Tucan, an incredible hub of coffee adventure. Set in the Eastern Cordillera of the Colombian Andes, this experiential farm will give us the inside look at one of Colombia's main exports. We'll get a guided tour by the owner, who supplies Jeff and Maritza with some of their best Colombian flavors. It'll be an educational excursion of coffee in its element that ends in our own professional cupping experience.
Once we've tasted it, we'll get to see how it's made. First we get a lesson in coffee cherry picking through the farm's cultivars, followed by a one-on-one class with a professional barista. We'll learn some new things to apply to our morning coffee rituals back home. Dinner is prepared by La Palma y El Tucan's onsite chef. We'll dine looking out at the sprawling acreage before retiring to our private cabins set right among the foliage. This is coffee paradise.
Day 4 | March 25
Goodbye, magical coffee farm, we'll never forget you! This morning, we head to the airport in Bogota and fly to Colombia's Coffee Triangle. This region in the Andean rainforest is known for producing the majority of Colombia's coffee—and some of the best in the world.
We land in Armenia, one of the Triangle's main city centers, and transfer to Hacienda Bambusa, our home for the rest of the trip. Here, we'll enjoy a locally sourced lunch prepared by the onsite chef. Afterwards, we'll hit the trail for an easy hike around the Hacienda's incredible property. We'll see why the gorgeous main building looks like it's part of the landscape as we make our way through the verdant trail and towering bamboo forest. Spend the rest of the evening relaxing around our Colombian oasis, poolside or on the deck gazing across the mountainside.
Day 5 | March 26
It'll be hard to pry ourselves away from the Hacienda, but coffee travel must continue! We'll head off the beaten path to visit two coffee farms. First up, Don Leo's. We'll saddle up in some classic Jeeps for a true off-road experience—plus, it's the only way to get here! Don Leo himself will walk us through his farm and teach us about the art of growing coffee and how to pick the perfect coffee cherry. The bean is what's inside the bright red cherry, so it takes skill to be able to source just the right ones. We see the next part of the process at Doña Nubia's farm. Here, we get a look at the drying and roasting process that brings out the flavors and uniqueness of the coffee. Finally, we visit a local co-op to learn about coffee going from bean to cup. It's the full coffee 360 experience all in one day! 
This afternoon, we'll play a game of Tejo, a native aboriginal game and Colombia's national sport. Think horseshoes meets skeeball, but more fun, and with one or two cervezas. We celebrate this evening back at the Hacienda with another delicious dinner.
Day 6 | March 27
This morning, we get in a little more relaxation at the Hacienda. After breakfast, either kick back or take a short hot-air balloon ride for a bird's-eye view of where we've been traveling. Back on the ground, we'll journey to the Cocora Valley, known for its lush landscape and iconic Quindío wax palm trees. These tall and skinny trees pepper the landscape, some at 200 feet tall, earning their status as Colombia's national symbol. We'll take a short hike through the valley and drive to a private nature reserve for lunch prepared by our Hacienda chef. 
On our way back, we'll stop in the small mountain town of Salento, an artisan community known for colorful architecture and laid-back vibes. It's the gateway to the Cocora Valley, nestled on the plateau above the valley's river. The town serves as a peaceful escape from bustling Bogota, and a place to soak in tranquil vibes. After, we head back to the Hacienda for our farewell dinner, an authentic Colombian barbecue featuring an array of fresh local picadas (small, delicious bites) and a medley of flavors. Plus, a toast to our incredible Colombian journey.
Day 7 | March 28
Our time in Colombia comes to an end. We traveled and tasted our way through forests and coffee farms, Andean villages and the high-altitude capital. After breakfast, we can soak in that fresh greenery one last time, then transfer to the airport for departures. Adios, Colombia!
Where We Sleep
From lively Bogota to Colombia's lush coffee regions, we stay in beautiful boutique properties that perfectly blend comfort and thoughtful design.
Casa Legado
Bogota
You won't be in short supply of incredible restaurants, cafes, galleries and shops at this beautiful hotel. Located in the hip Quinta Camacho neighborhood, Casa Legado places you firmly in the Mid-Century with vibe and design, with all the comforts and service of modern luxury living.
La Palma y El Tucan
Zipacon
More than solely a boutique hotel, La Palma y El Tucan is the ultimate coffee experience. It's an idyllic world-renowned coffee farm in the Magdalena River Valley, and your time will be spent in equal parts lounging by the mountainside terrace and then learning about coffee production first-hand. Share in the value of traditional coffee growing, be curious and stay caffeinated.
Hacienda Bambusa
Armenia
A visit to this hacienda in south of Colombia's coffee region is an unexpected visit to paradise. Surrounded by the enormous Andes mountain range, centenary trees, gardens and farms, it's an oasis of peace and natural beauty. The traditional-style bamboo and clay house adorned in bamboo and colorful greenery sits overlooking the pristine grounds, or relax poolside—we told you it was magical!
Book Colombia with Bird Rock Coffee
$
5,100
per person, based on double occupancy
Can't travel on these dates?
Call us at
+1 (855) 219-8018
Questions?
That's OK, we have answers. Read our FAQs below. Or text or call us at +1 (855) 219-8018 to speak with a Modern Adventure Trip Specialist.
What does the price include?

What does the price include?

Six nights at unique boutique accommodations; Internal flights; private travel for all day trips and excursions; private tours with local guides and cultural experts; exclusive VIP access and tastings; guided activities, adventures and expeditions; entrance fees; daily breakfasts, most lunches and dinners; local beverages with meals; gratuities for local staff.

What does the price not include?

International roundtrip airfare; travel insurance; transportation to the trip's starting point; activities not included in the trip itinerary; hotel incidentals including room service, laundry service and hotel bar tabs; food and beverage not included in itinerary; gratuity for tour leader.

Where does this trip start and end?

Our adventure begins on Sunday, March 22, 2020 at Casa Legado in Bogota, Colombia. The closest airport is the El Dorado Luis Carlos Galan Sarmiento International Airport (BOG). Guests may arrive at any time on this day. 

Our last day is Saturday, March 28, 2020. The closest airport is the El Edén International Airport (AXM). Your flight home can depart at any time this day.

What travel documents are needed?

US citizens are not required to have a visa to Colombia that are under 90 days, but are required to show a valid US passport. It is recommended that your passport is valid for six months after your travels are over. For citizens of other countries, please check with the Colombian Embassy or Consulate for information and requirements.

Do I need to pay a solo traveler supplement?

For solo travelers, there is a $1,000 single-supplement fee—paid at the time of booking to secure a private room. If you would like us to pair you with a roommate, that option may be available upon checkout—these spots are limited and available on a first-come, first-served basis.

Who is going on this trip?

Our adventures typically have between 10 and 20 guests, and our Modern Adventure Team. Our experiences are fun and inclusive and you can expect to be joined by a diverse group in terms of age, background and interests—including solo travelers, couples and friends traveling together. This adventure is for travelers age 18 and above.

Who is leading this trip?

This trip is led by an expert Modern Adventure Trip Leader. They're an experienced travel guide, a representative of Modern Adventure and your go-to person for questions or concerns on the trip. We'll be joined throughout our adventure by local, expert guides who are deeply knowledgeable with respect to local cultures, customs and history and are passionate about sharing that with us.

What is the cancellation policy?

You may cancel on or before December 17, 2019 and receive a full refund minus a $500 per-person service fee. If you cancel between December 18 and January 21, 2020, there is a 50% cancellation fee; on or after January 22 there is a 100% cancellation fee. We highly recommend purchasing travel insurance as we are not able to make exceptions to this policy in cases of family/medical emergency or of the trip being canceled (see our Terms and Conditions for full details).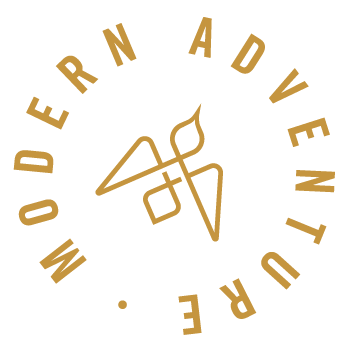 We're at your service.
Speak with a Modern Adventure Trip Specialist.
Text or call us at +1 (855) 219-8018