Argentina with Jeremiah Langhorne
One Departure Only | November 8 - 14, 2020
True Flavors of Argentina
Sip and savor the best of Argentina with chef Jeremiah Langhorne
November 8 - 14, 2020
One departure only—this will sell out!
7 Days, 6 Nights
Best of Mendoza, Uco Valley wine region & Buenos Aires
Price from
$
7,500
per person, based on double occupancy
A freshly butchered steak sizzles as it's slowly roasting over a flame in the Andean open air. It's the end of harvest season, the perfect time to get an inside look at the process behind Argentina's finest food. You've explored the fruits of this mountainous wine country, met the people behind Argentina's top wineries and savored intimate exclusive meals prepared by some of the region's top chefs. You look up and breathe in the view of the mountains before you. Tomorrow you're climbing one, like a gaucho, on horseback.
With you is chef Jeremiah Langhorne, Washington, D.C.'s beacon of local flavor. Jeremiah's restaurant, The Dabney, has energized the city's hyper-local food scene and is helping to redefine what it means to be Mid-Atlantic cuisine. Jeremiah has risen to acclaim fast, earning his restaurant a Michelin star and winning a James Beard award in short order. He's passionate about wood-fired cooking⁠—we're thrilled to unleash Jeremiah on Argentina for a wood-fired culinary adventure in some of the world's most stunning scenery.
If you crave native ingredients prepared by expert chefs, glorious mountain scenery and cultured metropolitan centers, Argentina is a must-have on your bucket list. Join us as we hike, ride, dine and drink in the rich history and landscapes, from Mendoza to Uco Valley to Buenos Aires, meeting chefs, winemakers and artists at each stop along the way. Argentina's heritage has even more to offer than tango, malbec and vacio steaks—join us as we experience it all.
Explore
The pristine Andean highlands, the wineries of the Uco Valley, the bustling Argentine capital of Buenos Aires
Taste
Local steaks slow-cooked over expertly stoked embers, world-class Malbec wines, intimate meals at top restaurants
Experience
Tango shows and historic urban neighborhoods, rural gaucho culture, the glorious Andes mountains
Connect
With Jeremiah and Argentina—with local chefs, winemakers and artists, and with people as curious and joyful as you!
3 Reasons to Travel with Jeremiah Langhorne
If you live in Washington D.C., you won't find a better representation of the Mid-Atlantic region on a plate than at The Dabney, Jeremiah Langhorne's Michelin-star ode to the Chesapeake Bay. Jeremiah has worked in top kitchens like Oxo, French Laundry and Noma building his reputation—and earning his own accolades—along the way: an Eater "Young Gun," a 2016 James Beard nominee, a 2018 James Beard Award winner.
A World of Inspiration
Jeremiah loves history, geography, and travel. He prides himself on getting into what makes a landscape live and breathe—and how that translates to its food.
Local Matters
Jeremiah has been instrumental in building relationships with farmers and helping D.C. find its flavor. From turnips to mushrooms to black bass, every ingredient enhances the strength of the local farm economy.
True to the Source
"When you come across another chef or maker who is as committed to growing the region's breadbasket, it's special," Jeremiah says. In Argentina that means meeting with local farmers, winemakers, ranchers and foragers for a bounty sizzling on wood-fired grills.
November 8 - 14, 2020
Mendoza, Uco Valley, Buenos Aires
Where We Sleep
The best of Argentine hospitality comes with sleek, art-filled boutique hotels surrounded by Andean peaks, and palatial old world buildings in Buenos Aires' noblest barrios
Entre Cielos
Mendoza
You'll love setting up in the vineyards at this dreamy 16-room luxury hotel just outside Mendoza. From your room's art-filled interior, gaze out the wide windows or walk onto your private deck facing the manicured gardens and Andean ranges. Reward your mind and body with a Turkish-style bath, a mile-long loop through the vineyards and olive trees, or a refreshing dip in the pool.
The Vines Resort
Uco Valley
Our Uco Valley hotel is a style unto its own, an extraordinary setting of living and being. Immerse yourself in the delights of Argentine culture, rustic natural beauty and warm-hearted hospitality. Its incredible views stretch across vineyards towards ever-present snow-capped Andean peaks. Revel in the pleasures of making, drinking and sharing wine and food. The Vines features famed chef Francis Mallmann's cuisine at his onsite restaurant, Siete Fuegos.
Alvear Palace
Buenos Aires
Built in 1932 as a luxury destination for European travelers, Alvear Palace is a Buenos Aires old-world institution. And truly a palace. Inside you'll find the epitome of belle epoque high style, decorated in grand Louis XV and XVI styles, with marble floors, crystal chandeliers, gilded paneled walls, captivating art and personalized butlers to create a luxury experience nestled in the heart of Buenos Aires' stately Recoleta barrio.
Book Argentina with Jeremiah Langhorne
$
7,500
per person, based on double occupancy
Can't travel on these dates?
Call us at
+1 (855) 219-8018
Questions?
That's OK, we have answers. Read our FAQs below. Or text or call us at +1 (855) 219-8018 to speak with a Modern Adventure Trip Specialist.
What does the price include?

Seven nights at unique five-star accommodations; domestic flight as noted on itinerary; private travel for all day trips and excursions; departure airport transfer; private tours with local guides and cultural experts; exclusive VIP access and tastings; guided activities, adventures and expeditions; entrance fees; daily breakfasts, most lunches and dinners; local beverages with meals.

What does the price not include?

International roundtrip airfare; travel insurance; transportation to the trip's starting point; activities not included in the trip itinerary; hotel incidentals including room service, laundry service and hotel bar tabs; food and beverages not included in itinerary; gratuity for tour leader.

Where does this trip start and end?

Our adventure begins at 9:30am on Sunday, November 8, 2020 at the Diplomatic Hotel in Mendoza, Argentina. The closest airport is the Governor Francisco Gabrielli International Airport (MDZ) in Mendoza, Argentina. We recommend arriving on or before November 7 to ensure you're at our starting point on time.

Our last day is Saturday, November 14, 2020. The closest airport is Ezeiza International Airport (EZE) in Buenos Aires, Argentina. Your flight home should be scheduled to depart at 3:30pm or later from here.

What travel documents are needed?

Private US citizens do not require a visa to visit Argentina. Just bring a valid US passport. For citizens of other countries, please check with the Argentina Embassy or Consulate for information and requirements.

Do I need to pay a solo traveler supplement?

For solo travelers, there is a $2,000 single-supplement fee—paid at the time of booking to secure a private room. If you would like us to pair you with a roommate, that option may be available upon checkout—these spots are limited and available on a first-come, first-served basis.

Who is going on this trip?

Our adventures typically have between 10 and 20 guests, and our Modern Adventure Team. Our experiences are fun and inclusive and you can expect to be joined by a diverse group in terms of age, background and interests—including solo travelers, couples and friends traveling together. This adventure is for travelers age 18 and above.

Who is leading this trip?

This trip is led by an expert Modern Adventure Trip Leader. They're an experienced travel guide, a representative of Modern Adventure and your go-to person for questions or concerns on the trip. We'll be joined throughout our adventure by local, expert guides who are deeply knowledgeable with respect to local cultures, customs and history and are passionate about sharing that with us.

What is the cancellation policy?

You may cancel on or before August 4, 2020 and receive a full refund minus a $500 per-person service fee. If you cancel between August 8 and September 8, there is a 50% cancellation fee. On or after September 8 there is a 100% cancellation fee. We highly recommend purchasing travel insurance as we are not able to make exceptions to this policy in cases of family/medical emergency or cases of the trip being canceled (See our Terms and Conditions for full details).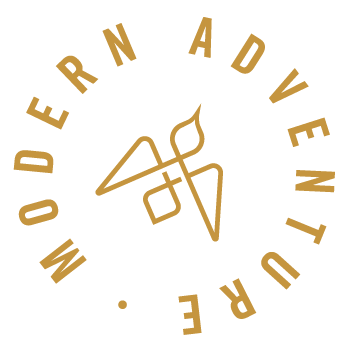 We're at your service.
Speak with a Modern Adventure Trip Specialist.
Text or call us at +1 (855) 219-8018