Argentina with Classic Wines Auction
Limited Space - One Departure Only | April 12 - 18, 2020
Best of Argentina
Sip and savor Argentina's wine country and capital city with Classic Wines Auction
April 12 - 18, 2020
One departure only—book early, this will sell out!
7 Days, 6 Nights
The best of Mendoza, Uco Valley & Buenos Aires
Price from
$
7,500
Per person, based on double occupancy
No malbec compares to the one you're drinking right now. And you've thought that about every wine so far. Hopping from multiple generations-old vineyards and beautiful valley estates, you've seen the process, product and people that make Argentine wine what it is. As a freshly butchered steak sizzles slowly, roasting over a flame in the open air, you savor each sip, looking out and breathing in the view of the snowy Andean range. The journey isn't over, and the adventure has just barely begun.
If you have a taste for world-class wine, good food and vibrant culture, this trip is for you. It's the end of harvest season, the perfect time to get an inside look at the process and experience of Argentina's finest products. In Mendoza and Uco Valley, we'll explore the fruits of this mountainous wine country, meet the people behind Argentina's top wineries and savor intimate exclusive meals prepared by some of the region's top chefs. Then we'll take on the best of Buenos Aires, with guided walks of historic barrios, VIP visits of ornate theaters, intimate tango shows at local haunts and a visit to the studio of iconic muralist Marino Santa María. You'll never experience wine and travel the same way again. Join us!
Go Deeper
Our trips are immersive, handcrafted experiences designed to explore the heart of a destination, inspire curiosity and produce extraordinary moments and lasting bonds.
Get Inspired
We travel to enable the kind of cultural understanding that a prosperous, peaceful future depends upon. Return home with new ideas and inspiration to enact change.
Give Back
When you travel with Modern Adventure and Classic Wines Auction, you're directly supporting important human and civil rights, health and educational causes—and helping those who need it most.
Classic Wines Auction
We're dedicated to using travel as a force for good. For 35 years, Classic Wines Auction has supported Pacific Northwest nonprofits for the benefit of children and families. By exploring new cultures together, we gain a better understanding of our own—and continue to help those who need it most. We are proud to partner with Modern Adventure to provide global adventures that demonstrate our shared commitment to community.
April 12 - 18, 2020
Mendoza, Uco Valley, Buenos Aires
Argentina is an adventurer's dream and wine lover's paradise.
Day by Day
A weeklong celebration of Argentina's wine country and vibrant capital. Savor local Malbecs and open-air steak dinners, climb Andean peaks by horseback, dance the tango, and meet up with Buenos Aires' most progressive artists.
Day 1
Bienvenidos to the heart of Argentina's wine country! If you've ever enjoyed a glass of malbec, you'll love its homeland. We'll start with a look into Mendoza, the nearly 500-year-old bohemian town with an Art Deco center. And we'll visit a travato, where an expert third-generation butcher will discuss the art of preparing Argentina's famous steaks. This will prep us for lunch paired with malbecs at Lagarde, one of Mendoza's oldest wineries.
Stomachs satiated, we head back to our home for the next two nights, a luxury, 16-room boutique hotel where snow-capped peaks look over lush vineyards and a pool. We gather again for a welcome dinner at Bodega Vinorum, a family-owned winery known for their limited-run, premium oak-barrel-aged wines. The mountains still in our periphery, we toast with some Montelena wine to our journey to come!
Day 2
We'll start the day with morning at the hotel, maybe We relaxing at the hamam—South America's only Turkish-style bath house—or just take time to rest.
Next we sit down for a three-course lunch and wine pairing at Susana Balbo Wines. Travel + Leisure dubbed her "Argentina's Woman of Wine" and we'll see exactly why sipping bright and fruity torrontés and complex malbecs at her award-winning winery. We'll be sure to save room for our epic dinner tonight. At Casa el Enemigo, we'll feast on six delicious courses with nine wines, all hosted by winemaker, historian and intellectual Alejandro Vigil. He believes in making wines that are friendly, that make you want to drink "the way you listen to Mozart or read Cronopios." We're all ears.
Day 3
Today we'll vine-hop deeper into wine country towards our next home, the Uco Valley. First stop is at small, boutique Bodega Cruzat for a refreshing toast of its sparkling wines. Then we visit Paul Hobbs Winery, where modernity reigns supreme—it's two sides of the Argentinian wine scene, both captivating and delicious. Next, we make our way to Ojo de Agua; we'll feast on lunch in the middle of this Argentinian paradise, peering out across the vineyards.
After lunch we'll check into our beautiful Uco Valley home—The Vines Resort, owned by legendary chef Francis Mallmann. And you won't forget tonight's dinner at Mallmann's Siete Fuegos (or "Seven Fires"), one of Argentina's most notable restaurants. We'll enjoy a gaucho-worthy feast of slow-grilled rib eye roasted on seven types of open flame, gathered around the fire and staying warm under woolen Alpaca blankets, sipping cocktails.
Day 4
We tap into our inner gaucho today with a full-on Andean adventure! After breakfast, we'll climb into our 4WD vehicle and ascend 6,000-foot peaks. From there, we'll continue climbing by horse or foot along the trails. Up top, we'll celebrate with a glass a wine and snacks to tide us over on the way down. The lunch awaits us at a charming local hacienda where we'll eat freshly harvested seasonal ingredients cooked with traditional methods. We'll eat side-by-side gauchos and enjoying food and quality time the way the locals do.
In the evening we are the honored guests at Bodega Monteviejo where celebrated local chef and entrepreneur Nadia Haron prepares a special paired menu featuring asado-style meats cooked to perfection.
Day 5
On to Buenos Aires! After bidding farewell to the Mendoza countryside, we'll fly to Argentina's vibrant, mesmerizing capital. On arrival, we'll toast our next base with a delicious family-style lunch at award-winning restaurant Gardiner, on the iconic La Plata River.
We'll start our exploration of Buenos Aires in the barrio Recoleta. This is Eva Perón's old stomping grounds, where mansions line stately boulevards linked by blooming jacarandas and locals sip frothy cortados at sidewalk cafes. After checking into our hotel, we'll head to the 1908 Colon Theater, South America's finest, with a VIP look at the ornate building's frescos, backstage area and studios. After a busy day, we'll have dinner on own and meet up later to top off the night with a festive milonga dance event with incredible dancers and tango demonstrations.
Day 6
The barrios of Buenos Aires are essentially separate villages—today we'll embark on tasting tours of two historic neighborhoods bursting in local color and lore. First we'll visit San Telmo, the city's oldest barrio, whose cobbled alleyways make up the heart of tango. We'll watch locals dance, play soccer, and hang out at leafy plazas, then drop by the vast local market. Then, in unforgettable La Boca, we'll savor a warm chori-pan (grilled chorizo with chimichurri) and sip on a local beer, as we listen to street musicians on Caminito street, lined with its iconic bold and brightly painted buildings.
After an afternoon siesta, we'll meet up at our hotel's rooftop bar for a final sparkling view of the city, cocktail in hand. Then we're off to the intimate El Baqueano, rated one of Latin America's top 20 restaurants, for our farewell dinner sampling the best of Argentine fusion cuisine.
Day 7
Don't worry, our experience isn't over yet! After a late breakfast, we'll visit Barracas, a once-isolated port area of warehouses and barracks that's become the city's vibrant barrios, thanks to an artist-led revival the past two decades. The heart of it is along Pasaje Lanín, where local artist Marino Santa María layered modest houses in sparkling mosaics. Then, we meet the man whose intricately ethereal vision has transformed these streets. Marino will give us an exclusive tour of his studio where we'll learn the secrets behind his creativity and try our hand at mosaic artwork to take a piece of the Buenos Aires art scene with us.
We'll celebrate our day, and our journey, with a last cortado or glass of malbec, before offering fond farewells.
Where We Sleep
The best of Argentina hospitality comes with sleek, art-filled boutique hotels surrounded by Andean peaks, and palatial old world buildings in Buenos Aires' noblest barrios.
Entre Cielos
Mendoza
You'll love setting up in the vineyards at this dreamy 16-room luxury hotel just outside Mendoza. From your room's art-filled, luxurious interiors, gaze out the wide windows or walk onto your private deck facing the manicured gardens and Andean ranges. Reward your mind and body with a Turkish-style bath, a mile-long loop through the vineyards and olive trees, or a refreshing dip in the pool.
The Vines Resort
Uco Valley
Our Uco Valley hotel is a style unto its own, an extraordinary setting of living and being. Immerse yourself in the delights of Argentine culture, rustic natural beauty and warm-hearted hospitality. Its incredible views stretch across vineyards towards ever-present snow-capped Andean peaks. Revel in the pleasures of making, drinking and sharing wine and food. The Vines features famed chef Francis Mallmann's cuisine at his onsite restaurant, Siete Fuegos, where traditional cooking meets upscale delicacy.
Alvear Palace
Buenos Aires
Built in 1932 as a luxury destination for European travelers, Alvear Palace is a Buenos Aires old-world institution. And truly a palace. Inside you'll find the epitome of belle epoque high style, decorated in grand Louis XV and XVI styles, with marble floors, crystal chandeliers, gilded paneled walls, captivating art and personalized butlers to create a luxury experience nestled in the heart of Buenos Aires' stately Recoleta barrio.
Book Argentina with Classic Wines Auction
$
7,500
Per person, based on double occupancy
Can't travel on these dates?
Call us at
+1 (855) 219-8018
Questions?
That's OK, we have answers. Read our FAQs below. Or text or call us at +1 (855) 219-8018 to speak with a Modern Adventure Trip Specialist.
What does the price include?

Six nights at unique five-star accommodations; private travel for all day trips and excursions; private tours with local guides and cultural experts; exclusive VIP access, tastings and workshops; guided activities, adventures and expeditions; entrance fees; daily breakfasts, lunches and most dinners; local beverages with meals.

What does the price not include?

International roundtrip airfare; travel insurance; transportation to the trip's starting point; activities not included in the trip itinerary; hotel incidentals including room service, laundry service and hotel bar tabs; food and beverages not included in itinerary; gratuity for tour leader.

Where does the trip start and end?

Our adventure begins promptly at 9:30am on Sunday, April 12, 2020 at The Diplomatic Hotel in Mendoza. The closest airport is the Governor Francisco Gabrielli International Airport (MDZ) in Mendoza, Argentina. We recommend arriving on or before April 11 to ensure you're at our starting point on time.

Our last day is Saturday, April 18, 2020. We will take a group transfer to the Ezeiza International Airport (EZE) in Buenos Aires, Argentina. Your flight home should be scheduled to depart at 3:30pm or later from here if you'd like to participate in this transfer.

What travel documents are needed?

US citizens do not require a visa to visit Argentina for visits less than 90 days. Just bring a valid US passport. For citizens of other countries, please check with the Argentina Embassy or Consulate for information and requirements. For citizens of other countries, please check with the Argentinian Embassy or Consulate for information and requirements.

Do need to pay a solo traveler supplement?

For solo travelers, there is a $2,000 single-supplement fee—paid at the time of booking to secure a private room. If you would like us to pair you with a roommate, that option may be available upon checkout—these spots are limited and available on a first-come, first-served basis.

Who is going on this trip?

Our adventures typically have between 10 and 20 guests, and our Modern Adventure Team. Our experiences are fun and inclusive and you can expect to be joined by a diverse group in terms of age, background and interests—including solo travelers, couples and friends traveling together. This adventure is for travelers age 18 and above.

Who is leading the trip?

This trip is led by an expert Modern Adventure Trip Leader. They're an experienced travel guide, a representative of Modern Adventure and your go-to person for questions or concerns on the trip. We'll be joined throughout our adventure by local, expert guides who are deeply knowledgeable with respect to local cultures, customs and history and are passionate about sharing that with us.

What is the cancellation policy?

You may cancel on or before January 7, 2020 and receive a full refund minus a $500 per-person service fee. If you cancel between January 8 and February 11, there is a 50% cancellation fee; on or after February 12 there is a 100% cancellation fee. We highly recommend purchasing travel insurance as we are not able to make exceptions to this policy in cases of family/medical emergency or of the trip being canceled (see our Terms and Conditions for full details).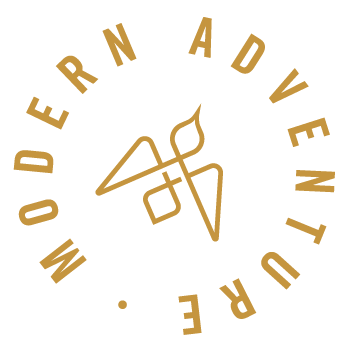 We're at your service.
Speak with a Modern Adventure Trip Specialist.
Text or call us at +1 (855) 219-8018