OFFLINE ARCHIVE: Japan with Heath Ceramics
Sold Out - Call to Join Waitlist | May 12 - 20, 2020
The Soul of Craft
An unparalleled exploration of Japanese art and culture with Heath Ceramics
Sold Out | Call to Join Waitlist
Sold Out$10,500 Early Access Price, book by Aug 31, 2019
Sold Out$11,000 Standard Price
May 12 - 20, 2020
9 Days, 8 Nights and the very best of Tokyo, Naoshima and Kyoto with Heath Ceramics
Price from
$
10,500
per person, based on double occupancy
You stare at sapphire waters through a darkening haze of wildflowers, shielding your eyes against the blaze of the tangerine-and-pink setting sun. Stars will be out soon, shining bright and close as an art installation. And maybe they are. After all, you're in Naoshima, the famed Japanese art island nestled in the heart of the Inland Sea, a place where each field and slope is just another canvas for some of the world's greatest art. You took a train, a bus, and ferry to get here, and there's plenty of exploration still to come. But for right now, just breathe it all in.
Your companions on this nine-day journey are Robin Petravic and Cathy Bailey, the husband-and-wife team behind Heath Ceramics. The beloved San Francisco pottery house is famed for making beautiful things slowly and painstakingly, producing some of the world's most highly regarded ceramic home goods. Robin and Cathy travel the world in search of inspiration, always looking to further refine their objects, materials and techniques, and Japan is a great source of inspiration. And we'll explore it all together.
If you possess a boundless passion for art, design and cultural exploration, this trip is for you. If you're fascinated by ancient rituals and generations of artisans who've been perfecting their craft for centuries—and believe that every second of every day should be filled with adventure and moments of quiet wonder alike, join us in Japan.
Explore
Iconic art museums, Naoshima installations, and ancient kilns firing ceramics since the Middle Ages
Honor
The grace and beauty of an ancient civilization, from monumental shrines to artful tea ceremonies
Connect
With Japan's world-class art scene and some of its most inspiring working artists and craftspeople
Embrace
The philosophy of wabi-sabi, and in finding beauty in the small and humble with Robin and Cathy
3 Reasons to Travel with Heath Ceramics
What started as a small-scale pottery in 1948 has turned into an American icon. Owners Robin Petravic and Cathy Bailey produce some of the world's most highly regarded ceramic home goods. They believe in quality craft and timeless design, celebrating the process, materials, and people and places behind their products. Join Robin and Cathy in Japan for an inspired week of art, design and cultural exploration.
They Know Great Design
Does it make you happy? Is it made well? Will it be part of your life for years to come? Robin and Cathy say the answer to all three must be a resounding yes.
Travel is Inspiration
Robin and Cathy travel to refine and inspire the objects, materials and techniques they use. There's no place better than Japan for inspiring creativity.
They're Master Storytellers
Robin and Cathy have carried on Heath Ceramics from the founding husband and wife duo. There's a generational quality and story to each of their pieces.
May 12 - 20, 2020
Tokyo, Naoshima, Kyoto
Day by Day
We'll explore the country's kinetic urban centers, surreal art islands, and ancient towns and cities, each with its own character and significance. And we'll meet and learn from the artisans, experts and specialists who have dedicated their lives to making, studying and understanding beautiful ceramics.
Day 1 | May 12
Welcome to Tokyo! For newcomers and seasoned visitors alike, this city never disappoints. It's a comingling of the centuries-old and the futuristic, a place of tradition and innovation. This morning we'll dive right into some of the city's artisan roots. Starting in the Asakusa old quarter, we'll visit Senso-ji Buddhist temple, Tokyo's oldest and one of its most colorful. Then we can windowshop along the bustling Namiki Dori Street and check out the nearby Kappabashi market.
After lunch, we'll turn our sights toward the stunning Tokyo National Museum, one of the world's largest, where we'll wind our way among the scrolls, sutras, swords, and textiles. Next up is nearby Yanaka artisan district, brimming with ink prints, wood carvings, stationery, and pottery—and one of the few neighborhoods untouched by World War II. Our final stop is Musée Tomo, with its exquisite collection of contemporary Japanese ceramics. We'll round out the evening with a welcome dinner to remember!
Day 2 | May 13
This morning we'll head deep into the Japanese countryside to visit Mashiko, one of the most vibrant centers of mingei (folk-craft movement) in the country. But first, we'll stop in nearby Kasama to meet well-regarded potter—and close friend of Robin and Cathy—Akio Nukaga, who will give us a behind-the-scenes look at his studio and introduce us to other local potters, including Toyo Kobayashi.
We'll head on to the Tougei Ibaraki Ceramic Art Museum in Mashiko before breaking for lunch, then continue our art-filled afternoon with a visit to the Hamada studio kiln, located in the awe-inspiring house of master ceramicist Shoji Hamada. His decision to set up his kiln here in 1930 was largely responsible for transforming this once-sleepy town into a center of the mingei Japanese folk art movement. Next, we'll turn our sights to further art exploration, visiting an indigo dyer and a sake brewery, finishing with dinner in Mashiko. 
Day 3 | May 14
Today we explore Tokyo the Heath Ceramics way. We'll each receive a list filled with favorite galleries, shops, and restaurants, curated by Heath Ceramics and Modern Adventure. We'll use these recommendations as our guide, feeling free to stop at anything else that catches our eyes. With its Blade Runner-like highways, subways, and skyscrapers, its seedy back alleys, vast temple complexes, tiny shops and tinier speakeasies, there's no such thing as a wrong turn.
We'll meet back up in the evening for dinner, an immersive hands-on experience in making delicious ramen. We'll prepare different types of soup broth, get our chashu pork meltingly tender and our soft-boiled eggs perfectly velvety. We'll learn all about the history of ramen-making in the process, then enjoy the fruits of our labor, slurping appreciatively as we go.
Day 4 | May 15
Today we'll head to Naoshima, the once-sleepy fishing islands nestled along the Inland Sea. Today, Naoshima is a destination for art pilgrims the world over, thanks to the vision of artist Saichiro Fukutake. Getting here will be half the fun: first, we'll take a Shinkansen (bullet train) from Tokyo to Okayama, making sure to arrive at the station early enough to the elaborate, clockwork-like rituals with which porters greet each train. Next, we'll take a short drive to Uno Port, where we'll catch the ferry to Naoshima, reveling in the soft breezes off the sapphire waters.
Upon arrival, we'll have lunch before turning to the work at hand: tackling the dozens of museums and art projects that adorn the island, turning every new path, corner, and horizon into something whimsical and unexpected. We'll even stop by the Naoshima Bath house, created by artist Shinro Ohtake, where visitors drink in incredible art while—you guessed it—taking a bath.
Day 5 | May 16
This morning we'll cross the deep blue waters of the Inland Sea by private ferry to visit two other art islands, Teshima and Inujima. On Teshima, the "island of abundance", we'll visit the Teshima Art Museum, a concave shell of a building that perches on a hill overlooking rice terraces and the sea below like a water droplet trembling at the moment of landing. We'll also spend time exploring Teshima Yokoo House, a lovingly restored traditional private house facing the harbor with three separate exhibition areas.
After lunch, we'll hop back aboard our ferry and cruise over to Inujima, home to the impressive Seirensho Art Museum, a former copper refinery whose smokestacks and karami bricks now form the backdrop for works that offer reflections on industrial heritage, recycling, and the idea of using what exists to create what is to be. In the evening, we'll head back to Naoshima and enjoy dinner together.
Day 6 | May 17
After breakfast, we'll head by ferry to the pottery town of Bizen to partake in its monthly pottery festival, which includes a small parade. Everything here feels crafted by hand, and no wonder—the town is home to over 100 potteries and galleries, and its signature ceramics even grace the roof tiles. After the festival, we'll meet with Jun Kawajiri, a master artisan of exquisite contemporary ceramic works melding extruded shape, bright color and imaginative wistfulness.
After lunch, we'll drive to Kyoto and have a little time to settle into our hotel before meeting back up for dinner, courtesy of a traditional Kyoto geisha. For the first half of the evening, we'll be treated to an ancient performance that requires years of schooling and apprenticeship to perfect; afterward, we'll enjoy a conversation with the geisha over dinner.
Day 7 | May 18
Today starts with an early morning visit to Kennin-ji Temple, the oldest Zen temple in Kyoto. It was founded in 1202 by Yousai, the father of the Japanese tea ceremony, whose travels to China led to the cultivation and popularization of green tea. After a meditation led by a local abbot, we'll enjoy the epitome of traditional tea ceremonies, admiring the quiet beauty and grace of the hushed, painstaking ritual.
After lunch, we'll head to the spectacular Sanjusangendo Temple, which houses 1,001 carved wooden statues of Kannon, the Buddhist Goddess of Mercy. We'll then have the rest of the afternoon and evening to explore Kyoto on our own, wandering its canals and back lanes and admiring its traditional townhouses and bustling food markets. Dinner will be on our own, perhaps at a restaurant devoted to obanzai ryori, Kyoto's seasonally driven homestyle cooking, or shojin ryori, the vegetarian Buddhist cuisine first developed by Zen monks in the 13th century.
Day 8 | May 19
We spend today in pursuit of inspiration, looking at how art and design can carry influence across industries. First, we journey to Osaka to visit Truck Furniture. Owners—and Japanese counterpart husband-wife-duo to Robin and Cathy—Kose Tokuhiko and Karatsu Yumi use their designs to emphasize and accentuate the natural beauty of materials and connection. Their approach is an inspiration for Heath Ceramics and you'll see why. We then set out for culinary inspiration, walking Osaka's heavenly markets in search of the perfect bites. From juicy and vibrant fruits and Japanese pickles to Osaka's specialty takoyaki pancake balls, everything is fuel for the imagination. We'll have a delicious lunch in the country's foodie heart and soul before returning to Kyoto. Here, we'll have the rest of the afternoon to take in any last sights, eat any last bites, then meet up for a last amazing farewell dinner with the group.
Day 9 | May 20
Our journey has come to an end. As we say goodbye to our new friends, we know that we'll have to return, and soon. In the meantime, the soul of Japanese craft will travel home with us, helping us find the beauty wherever we look.
Where We Sleep
Japan leads the world in thoughtful design, and its hotels are no exception. Each of our hotels is, literally, a work of art unto itself, perfectly blending modern aesthetics with traditional hospitality.
Centric Ginza
Tokyo
Nestled in the Ginza District is Tokyo's most famous shopping, dining and entertainment. Steps away from our hotel are incredible department stores, boutiques, art galleries, restaurants, night clubs and cafes. Explore the night life and windowshop along Namiki Dori Street, or get a handcrafted cocktail in the hotel's modern restaurant and lounge. The Centric Ginza is your launchpad for everything Tokyo.
Benesse House
Naomshima
Few experiences in life can prepare you for staying at Benesse House, a breezy, light-filled gallery space that just happens to moonlight as one of the world's coziest, most luxurious hotels. The brainchild of architect Tadao Ando, its expanses of concrete, glass, and wood are designed to showcase one of the world's most stunning indoor-outdoor art collections, the perfect foil to the gently sloping meadows and azure sea just beyond.
Hotel Kanra
Kyoto
This modern, stylish hotel aims to provide uniquely sophisticated service of Ryokans to each and every guest. Decorated with minimal touches and alluring scents of Kyoto, each room immerses you in warmth and rejuvenation. Enjoy every corner here, from a stroll through the shaded front garden to soaking in your room's private Hiba-cypress tub.
Book OFFLINE ARCHIVE: Japan with Heath Ceramics
Options
Number of Travelers
Price from
$
10,500
per person, based on double occupancy
Can't travel on these dates?
Call us at
+1 (855) 219-8018
Questions?
That's OK, we have answers. Read our FAQs below. Or text or call us at +1 (855) 219-8018 to speak with a Modern Adventure Trip Specialist.
What does this price include?

Eight nights at unique four- and five-star accommodations; private travel for all day trips and excursions; departure airport transfers; private tours with local guides and cultural experts; exclusive VIP access and tastings; guided activities, adventures and expeditions; entrance fees; daily breakfasts, most lunches and dinners; local beverages with meals.

What does the price not include?

International roundtrip airfare; travel insurance; transportation to the trip's starting point; activities not included in the trip itinerary; hotel incidentals including room service, laundry service and hotel bar tabs; food and beverages not included in itinerary; gratuity for tour leader.

What are the arrival and departure details?

Our adventure begins at 9am on Tuesday, May 12, 2020 at the Hyatt Centric Ginza Tokyo Hotel, in Tokyo, Japan. The closest airports are Tokyo's Haneda Airport (HND) and Narita International Airport (NRT). We recommend arriving on or before May 11 to ensure you're at our starting point on time. Our last day is Wednesday, May 20, 2020. The closest airport is the Kansai International Airport (KIX). Your flight home should be scheduled to depart at 2pm or later from Osaka.

What travel documents are needed?

US citizens are not required to have a visa for tourist visits to Japan for visits under 90 days, however are required to show a valid US passport. It is recommended that your passport is valid for six months after your travels are over.

Do I need to pay a solo traveler supplement?

For solo travelers, there is a $2,500 single-supplement fee—paid at the time of booking to secure a private room. If you would like us to pair you with a roommate, that option may be available upon checkout—these spots are limited and available on a first-come, first-served basis.

Who is going on this trip?

Our adventures typically have between 10 and 20 guests, and our Modern Adventure Team. Our experiences are fun and inclusive and you can expect to be joined by a diverse group in terms of age, background and interests—including solo travelers, couples and friends traveling together. This adventure is for travelers age 18 and above.

Who is leading this trip?

This trip is led by an expert Modern Adventure Trip Leader. They're an experienced travel guide, a representative of Modern Adventure and your go-to person for questions or concerns on the trip. We'll be joined throughout our adventure by local, expert guides who are deeply knowledgeable with respect to local cultures, customs and history and are passionate about sharing that with us.

What is the cancellation policy?

You may cancel on or before February 6, 2020 and receive a full refund minus a $500 per-person service fee. If you cancel between February 7 and March 12, there is a 50% cancellation fee. On or after March 13 there is a 100% cancellation fee. We highly recommend purchasing travel insurance as we are not able to make exceptions to this policy in cases family/medical emergency or cases of the trip being canceled (See our Terms and Conditions for full details).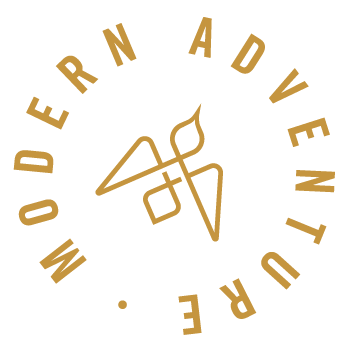 We're at your service.
Speak with a Modern Adventure Trip Specialist.
Text or call us at +1 (855) 219-8018