Alaska with Breakside Brewery
One Departure Only | July 26 - August 1, 2020
Tap Into Alaska
Explore Southeast Alaska and celebrate a decade of brewing the finest Portland beer
July 26 - August 1, 2020
One departure only, with limited group size to maximize our access
7 Days, 6 Nights
The best of Gustavus, Glacier Bay National Park, Point Adolphus, Juneau
Price from
$
5,200
Per person based on double lodge/tent occupancy.
Drink it all in—the beer and the scenery. You're sitting around a campfire on a remote Alaskan island. Stars sparkle above the glowing flames as you're trading off bites of freshly grilled halibut with sips of beer no one has ever tasted. You took a plane, a boat and a kayak to get here, and there's still plenty of exploration to come. But this evening, you're simply enjoying good company and listening to a story of inspiration in a place that could only be called the Great Outdoors.
With you on this seven-day Alaskan adventure is Scott Lawrence, owner of Portland's award-winning Breakside Brewery. This is more than just a trip: it's a celebration of a decade of amazing beer and the spirit of venturing into the unknown. Scott's epiphany to start Breakside happened at the culmination of an Alaskan trip with his buddies, so we're going back to where it all started.
If you crave adventure, breathing in crisp glacial air, crossing the Icy Strait by boat and conquering the great 49th state, this trip is for you. From island camping to the coastal capital, we'll hike, kayak and fly across America's wild backyard wonderland. Alaska's motto is "North to the Future." Join us and we'll go upward and onward.
Explore
The wonders of Southeast Alaska and Glacier Bay National Park, a pantheon of wildlife, scenery and serenity unto itself
Celebrate
The ten-year anniversary of Breakside Brewery in the place where Scott first got the idea
Cheers
With an exclusive Breakside beer brewed specially for our trip and guests on it
Ignite
The adventurer in yourself: camp, kayak, hike and gain inspiration for what you want to do next
3 Reasons to Travel with Breakside Brewery
If you've heard of Portland beer, you've heard of Breakside Brewery, a multi-time winner of Oregon Brewery of the Year and the largest independent brewery in the greater Portland area. Being synonymous with the craft brew scene is not an easy venture, but owner Scott Lawrence has carved a name for himself over the past decade. He started a brewery because he knew two things: he liked food and he liked beer. We're glad he did.
Alaska Is Where It Started
Ten years ago in Alaska, Scott decided to leave his job in sales and start a business in an industry he knew nothing about. What better way to commemorate his crazy idea than by going back to its Alaska roots.
Beer Love
Okay, this one's obvious. The guy quit his job to open a brewery. But if you're headed into the wilds of Alaska with someone, it's good to take comfort in the fact they know their way around a can, bottle or keg.
Good Company
"Eating and drinking with friends is one of our unofficial mantras at Breakside," says Scott. It's that same spirit that drives him to be such an awesome travel companion.
July 26 - August 1, 2020
Gustavus, Glacier Bay National Park, Point Adolphus, Juneau
Day by Day
The spirit of Alaska is one of true adventure. The state's southeast corner alone is a world unto itself, ready to be explored by kayak, helicopter and foot. Along the way, we'll learn about indigenous cultures, feast on amazing local food and drink plenty of delicious craft beer.
Day 1 | July 26
Welcome to Alaska! Yes, we're still in America, but it feels a world away. Tucked past hundreds of miles of jagged mountains and icy fjords, we find ourselves in the small town of Gustavus. It's about as isolated as you can get in the States, disconnected from any roads, in or out—there are only 400 intrepid year-round residents. Gustavus is also the gateway to Glacier Bay National Park, a 520,000-acre expanse of glaciers, wilderness, wildlife and unstoppable adventure. We'll arrive throughout the day and get settled in our enclave of the outdoors. Then, we meet up with the group and Scott to share a welcome dinner—don't worry, we've already got beers on ice—and cheers to our week ahead.
Day 2 | July 27
We flew into a town with no roads in or out. And yet the adventure really gets in gear today! From Gustavus this morning, we board a ship and travel the coastline along a craggy tundra of tidewater glaciers to Glacier Bay National Park. Only two ships are allowed in per day to preserve the park's natural beauty. We're bound to see eagles soaring, humpback whales breaching and fjords of glacial flow tumbling into the sea.
Stepping off the ship, we continue on foot to the home of the indigenous Huna Tlingit clan. Their original villages here were overrun by glacial advance in the 1700s, but the Tlignit were slowly able to return and re-establish their community. The newly built Huna Tribal House memorializes the clan houses that once lined the shores of the land. As the first permanent clan house in the Bay in 250 years, the project also provides an opportunity to revitalize Tlingit artistic traditions—the raven and eagle totem poles outside the house were just completed within the year. We'll tour the incredible wooden lodge structure adorned with white, black and red tribal artwork, and meet with a clan elder to learn more about the clan's customs and history. With new knowledge and context of the region, we head back to Gustavus to prep for our journey ahead!
Day 3 | July 28
Alaska just keeps on giving. After a hearty country-style breakfast, we board small boats and cross the Icy Strait. It sounds ominous, but don't worry. This narrow stretch of ocean between Gustavus and Chichagof Island is full of wild wonder, where tall pines line the shores and snow-capped mountains tower behind them. It's also well-known for its marine life, so we'll keep our eyes peeled for bald eagles above and Steller sea lions, porpoises and humpback whales majestically swimming alongside. We land at Point Adolphus on the northern point of Chichagof, and as our guides set up camp, we set off to kayak the coastline, taking in the sights and getting even closer views at the amazing wildlife right at our fingertips.
Dinner tonight is a camp-style treat with freshly grilled halibut tacos and a time to celebrate our adventures with a cold Breakside brew. But not just anyone—we'll be tasting an exclusive beer made just for us to celebrate a decade of good times rolling. Scott will regale us with the tale of how it all started right here in Alaska as we dine fireside. If we're being honest, it's more about how he had one too many beers and decided to quit his job and start a brewery. But we'll drink to that any day!
Day 4 | July 29
Back to the ocean! After breakfast and a hot coffee in the brisk morning, we set out again like Shackleton, Cook and Vancouver. Our full day of kayaking exploration will take us deeper into the coastal expanse of islands hemming Southeast Alaska. We'll paddle along Chichagof spotting sea otters, mink, martens and river otters enjoying the day. Shoreline trees bustle with bald eagles and we might even wave at some brown bear at the water's edge. We stop for lunch on a tranquil beach spot and paddle through the afternoon. When we return to camp at Point Adolphus this evening, we'll have another camp meal cooked to perfection and see if we can find any leftover beer—we think there's a good chance.
Day 5 | July 30
After a last paddle or just a relaxing cup of coffee in the clear morning, we board the boat back to Gustavus and enjoy lunch outdoors, reflecting on our adventure. Here, we take off in private planes for a quick 30-minute flight to Juneau. We'll see the mountainous glacial vistas we were just kayaking alongside before landing in Alaska's capital. Like Gustavus, there are no roads connecting it to the outside world. Regardless, it's bigger than Rhode Island and is Alaska's second most populous city—a testament to the tenacity of its residents. After settling into our hotel we'll take the Mount Roberts Tramway. As we ride the cable car up and up, the city and coast will shrink beneath us. But the breathtaking views don't stop here! We'll continue by foot up Gastineau Peak for incredible sights of the channel. We descend back to town once we've soaked it all in, and the night is on our own to explore Juneau's saloons, restaurants and shops.
Day 6 | July 31
From kayaks to boats to planes to trams, we thought we'd done it all—not so fast. This morning we board a helicopter to see what looms above Alaska's capital city. The enormous icefield bordering us is home to multiple glacial flows. They're what make Juneau feel so rugged and isolated, like we're truly in another world. We'll gear up, crampons and all, and go on a glacier hike, exploring all its features and beauty. After communing with our inner adventurer, we'll descend back to civilization.
We'll tour Alaska Brewing Company, just outside downtown Juneau. Through tastings and a well-deserved lunch, we'll learn about how they've showcased award-winning quality beer in the region for the past 30 years. This also happens to be the exact place that motivated Scott to start Breakside in Portland—the good beer, food and vibe is infectious. After sampling everything we can, we'll head back to town for some last-minute touring and shopping before reconvening for dinner. Right on the beach, we'll feast on a fresh seafood cookout paired with the finest local brews.
Day 7 | August 1
After breakfast, we'll transfer to the airport for flights home. It might be too early for a farewell beer, but no one's stopping you. We bid the group and Scott farewell as we depart the northern frontier.
Where We Sleep
Our Alaska is the perfect mix of modern comforts and sleeping under the stars, from Glacier Bay lodges to wilderness campsites on Chichagof Island.
Annie Mae Lodge
Gustavus
Where else would you want to stay than on the banks of the Good River? Set in a field of wildflowers at the entrance to Glacier Bay National Park, Annie Mae Lodge features down-home comfort and hospitality, cozy country-style lodging and home-cooked meals. For over 25 years, this beautiful lodge has hosted myriad visitors from anglers to sightseers to adventurers in the small homestead community of Gustavus. Wake up to the smell of country breakfast and sleep in the serene silence of the Alaskan wilderness.
Camping
Point Adolphus
We'll be getting in touch with the Alaskan wilderness over a two-night camping adventure in between our lodge stays. From our remote yet well-appointed campsites, we'll be able to hike, boat and kayak to explore the surrounding area. We've got most gear covered: expedition-quality tents, trekking poles, group-size tarp shelters, and the best cooking equipment accompany us. Quality equipment not only makes camp life more comfortable, it adds a level of safety to trips that could otherwise be relentlessly unforgiving to the unprepared.
Silverbow Inn
Juneau
This is Juneau's first and only boutique hotel, a spectacularly renovated historic building with contemporary rooms and every modern convenience an Alaskan adventurer could hope for. Steps away is the beautiful waterfront and its saloons, shops and restaurants, in a town tucked below a towering ice field.
Book Alaska with Breakside Brewery
$
5,200
Per person based on double lodge/tent occupancy.
Can't travel on these dates?
Call us at
+1 (855) 219-8018
Questions?
That's OK, we have answers. Read our FAQs below. Or text or call us at +1 (855) 219-8018 to speak with a Modern Adventure Trip Specialist.
What does the price include?

Accommodations for four nights at boutique lodges and inns; two nights of fully-equipped camping accommodations; transportation for all day trips and excursions; private tours with local guides and cultural experts; exclusive VIP access and tastings; guided activities, adventures and expeditions; entrance fees; daily breakfasts, lunches and most dinners; local beverages with meals.

What does the price not include?

Roundtrip airfare to Alaska; travel insurance; transportation to the trip's starting point; activities not included in the trip itinerary; hotel incidentals including room service, laundry service and hotel bar tabs; food and beverage not included in itinerary; gratuity for tour leader.

What are the arrival and departure details?

Our adventure begins in the evening on Sunday, July 26, 2020 at the Annie Mae Lodge in Gustavus, Alaska. The closest airport is the Gustavus Airport (GST), which has daily flights from Juneau.

Our last day is Saturday, August 1, 2020. The closest airport is the Juneau International Airport (JNU) in Juneau, Alaska. Your flight home should can scheduled to depart at anytime from here.

How difficult is this adventure?

The majority of this adventure requires a moderate amount of active participation. We will be kayaking, hiking over uneven or steep terrain, at times using crampons to hike over glaciers.

What travel documents are needed?

US citizens and residents should check the TSA's website for requirements and acceptable ID for domestic air travel. Some State issued IDs may no longer meet TSA standards.

If you are a Non-US Citizen traveling to Alaska, visit the US Consulate or Embassy for requirements and information about passports and visas.

Do I need to play a solo traveler supplement?

For solo travelers, there is a $1,000 single-supplement fee—paid at the time of booking to secure a private room. If you would like us to pair you with a roommate, that option may be available upon checkout—these spots are limited and available on a first-come, first-served basis.

Who is going on this trip?

Our adventures typically have between 10 and 20 guests, and our Modern Adventure Team. Our experiences are fun and inclusive and you can expect to be joined by a diverse group in terms of age, background and interests—including solo travelers, couples and friends traveling together. This adventure is for travelers age 18 and above.

Who is leading this trip?

This trip is led by an expert Modern Adventure Trip Leader. They're an experienced travel guide, a representative of Modern Adventure and your go-to person for questions or concerns on the trip. We'll be joined throughout our adventure by local, expert guides who are deeply knowledgeable with respect to local cultures, customs and history and are passionate about sharing that with us.

What is the cancellation policy?

You may cancel on or before April 21, 2020 and receive a full refund minus a $500 per-person service fee. If you cancel between April 22 and May 26, there is a 50% cancellation fee; on or after May 27 there is a 100% cancellation fee. We highly recommend purchasing travel insurance as we are not able to make exceptions to this policy in cases of family/medical emergency or of the trip being canceled (see our Terms and Conditions for full details).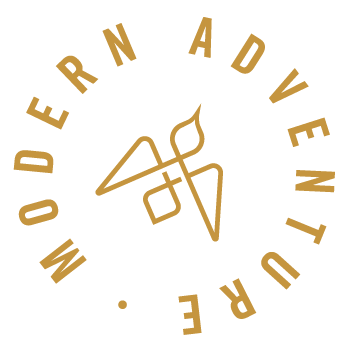 We're at your service.
Speak with a Modern Adventure Trip Specialist.
Text or call us at +1 (855) 219-8018